Talk Story with Eric Gleason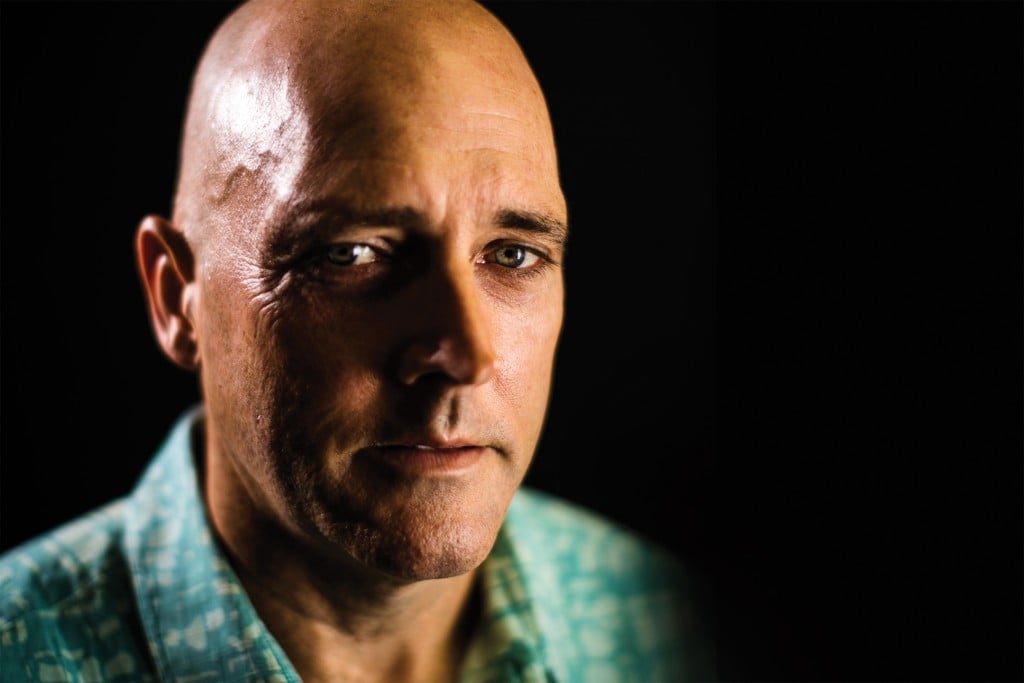 Eric Gleason
President, NextEra Energy Hawaii
President, NextEra Energy Transmission
---
After a career in investment banking – interrupted by a couple of years backpacking around the world with his wife – Gleason has spent the last six years in the utility business. As president of NextEra Energy Transmission, he came to Hawaii to look into the proposed interisland cable. He eventually suggested the Hawaiian Electric takeover to executives at NextEra. We ask him how the process is going.
If this merger goes through, how will the new Hawaiian Electric fit into NextEra?
The utility business is very much a local business. Furthermore, we recognize Hawaii is a special place. I appreciate that more now than when this started. So, we want to keep Hawaiian Electric a Hawaii-focused company, a Hawaii-identified company. We look at a company like First Hawaiian Bank that's been very successful after being merged into a Mainland company and, ultimately, being wholly owned by a French bank. It has succeeded as being perceived by its customers and the community as truly a local company. That's a model we want to emulate.
Have you been surprised by how complicated the review process has been?
Wherever you go, mergers that involve utilities – because they're such important institutions and because they're regulated – get very close scrutiny, tend to matter a lot to local communities, and sometimes get politicized. I think all of that has been more true here than in just about any merger I can think of on the Mainland. There are a couple of key reasons this merger has attracted a lot of attention. The first is that energy is extremely important to this state. We knew that coming in. For the years that I've been coming to Hawaii, it's very top of mind for a lot of people. It's an important part of household budgets, of expenses that businesses incur, of the economy as a whole. Here we are in the middle of the Pacific, and the dependency on oil is a huge concern.
We understood Hawaiian Electric is a very, very high-profile institution in this state. The other thing we understood, from the outset, is that Hawaii has had mixed experiences with outsiders coming in; so, there's a concern whenever that happens. We anticipated this would get a thorough regulatory review. But I think we didn't fully understand how much controversy it could attract. This isn't a criticism, but we didn't necessarily expect the merger process would take this long. We didn't necessarily expect the governor would very early say he was opposed. I would say we didn't fully appreciate, until we got into it, how deep the emotions were – the fear, really – of outsiders coming in. I think that's a very profound factor here.
The more time we've spent in Hawaii, though, the more we've come to appreciate where all this comes from. It's part of what makes Hawaii special. It doesn't always make it an easy place for outsiders to come in to and do business, but you take the good with the bad. And, I think, as outsiders, it's incumbent on us to try to find a way to bridge those gaps – in particular, the trust gap – and to do things the right way, if we're ultimately going to be successful here. We accept that challenge.
Given this is a regulated industry, and the utility has to abide by local regulations no matter who owns it, has the opposition to the merger been a little irrational?
The fact that this a regulated industry, with a very capable Public Utilities Commission and consumer advocate, ensures a degree of local control that you don't have in other industries. Many people support the merger, but I think that those who oppose it don't always have the same reasons. I think this concern about companies coming from the Mainland resonates with a broad segment of the population, so some people who are opposed to the merger play that card, even though that may not be their primary concern.
Have there been pleasant surprises in the review process?
From our perspective, there was a bit of a disappointment, at the outset of the process, in that 30 parties were admitted into the review. We've looked at records going back to 2010 all around North America, and that's a record number. Typically, in these situations, just because you want to be part of the merger review at a Public Utilities Commission doesn't mean you're allowed in. This commission was very inclusive and basically allowed everyone in. That was very disappointing, because we knew it would slow things. That said, the pleasant surprise has been that, despite the lengthy process, the commissioners have done a good job moving this forward, given the cumbersome number of parties involved.
How does the Hawaii PUC compare with commissions elsewhere?
It's a small PUC, as you expect for a smaller state. There are a couple of things that are striking about the Hawaii PUC. One is the range of important issues this small commission has to deal with. They're dealing with at least as many issues, of at least as much importance, as the California commission, which is roughly 10 times its size. So, just like Hawaiian Electric, the Hawaii PUC has a lot on its plate. The other thing that really struck me is the caliber of the commission. It's a very high-quality commission. The commissioners here, particularly the two who've been serving for several years, commissioners Champley and Akiba, are well-known and respected by their Mainland peers. It's recognized elsewhere that Hawaii is grappling with issues that are really important, not just for the future of Hawaii, but for the future of energy around the country, so people are very interested in what the Hawaii PUC and Hawaiian Electric are doing.
Has the review process been fair to ­NextEra?
I think everything is geared to a level of scrutiny and transparency that's taken to the max. I don't mean in any way to be critical. I think that's entirely appropriate, given the importance of this merger to the future of energy in Hawaii. So, we really have no complaints. We didn't expect this process to take as long as it has or to have as many parties involved, but understanding the situation as we do now, we really have no issues with the process. This commission has gone out of its way to make this a very transparent and thorough process. It wasn't legally required to hold hearings; it wasn't legally required to hold public listening sessions; it wasn't legally required to include so many third parties. The commission has gone out of its way.
This interview was edited for conciseness.