Talk Story with Jeff Shonka, First Insurance Co. of Hawaii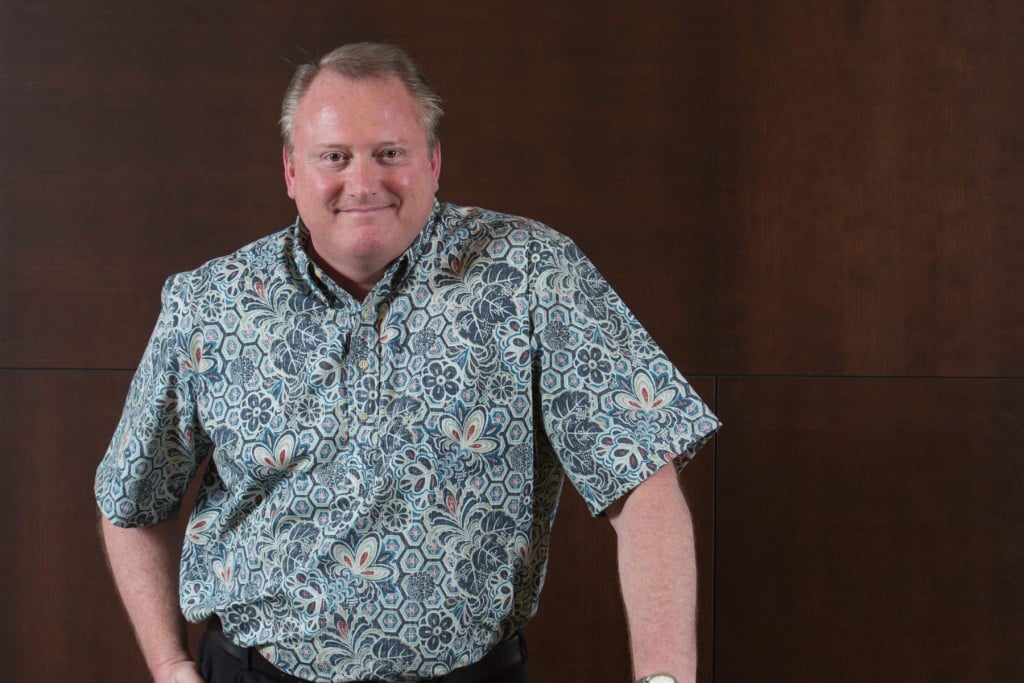 Shonka, who oversees  300 employees, says First Insurance will continue to pursue core values exemplified in the acronym RICE: Respect for others; Integrity in all we do; Creating the future for ourselves and the community; and Excellent customer service.
You became president of
 

First Insurance Company of Hawaii

 

on Jan. 1 and will become CEO on Aug. 1. Why the delay for the second title?

We take succession very seriously. I'm taking over for a man who has done tremendous work in this industry. Allen Uyeda is retiring after 20 years at the helm, and he and I will work closely together until the end of July to manage the transition so it's the least disruptive to our customers and associates.
What are major concerns in your industry?
The short-term issue is about managing through the changing economic climate and the impact on rates and capacity. The long-term issue that keeps me up at night is replenishing people, and planning for succession. We have so many people who have been in the business for quite some time and many are nearing retirement age. There was a time – during the tech boom of the '90s and in the last decade – when we just didn't have a lot of new talent come in, so talent development is something that's a longer-term challenge for us.
How are you managing that?
We're ramping up training programs, have affiliations with UH-Manoa and West Oahu, including an endowed professorship at the Shidler College of Business to place a greater focus on development. Insurance companies tend to be stodgy old places where not a lot of innovation occurs, so we're trying to be something other than a stodgy old company. We're also using technology to become more efficient, such as employing software systems that help manage policies and create better work flow efficiencies.
What would you like the Legislature to do this year to support your industry?
I have been president of the Hawaii Insurance Council for the last three and a half years and our position at the Legislature is one of helping to educate legislators regarding the industry. We typically look to show that initiatives have costs and those costs get passed on to policyholders.
For instance, one thing that tends to reappear year after year is proposed changes in independent medical evaluations regarding workers' compensation. The industry has always thought these are important as a check and balance. Without them, there certainly would be upward pressure on cost. Another thing that impacts consumers in workers' comp cases is drug repackaging – taking drugs that may cost a few dollars per dose and repacking them for sale for multiples of that amount. There is a benefit to physicians who participate in repackaging of those drugs, but it increases the costs of workers' compensation.
Is it still important to have the Hawaii Hurricane Relief Fund?
If we had another disruption like after Iniki, there could be a big impact on the real estate market. Part of what the hurricane fund is designed to do is provide that backstop. Homeowners need it and lenders require it. The Iniki losses of about $1.8 billion are almost equal to the entire property and casualty insurance market in Hawaii, which was $2.1 billion in direct premiums in 2012. It gives you some idea of the magnitude of losses faced by the insurance industry in Hawaii.
The Legislature borrowed money from the hurricane fund, and there was a promise to replenish it. The fiscal situation is better this year than last and we have the opportunity to backfill things like the hurricane fund.
Are homeowners' rates going up?
The economy is driving up costs of construction and you will see some impact on rates. And for catastrophe exposure, like hurricanes, we're beginning to see changes in the models used to predict losses. Those changes are having an upward pressure on rates. Raising rates is an individual decision for each insurance company, but the underlying dynamic is upward pressure.
The hurricane-modeling people have suggested that more of the paths of hurricanes may end up going over Oahu than Kauai, which was the path for the last two events. If they're expecting more on Oahu, then just by the fact there's more development on Oahu, you could expect higher losses.
What was your path to the insurance industry?
When I was a kid, I wanted to go to law school. I grew up in a small town in Iowa. Dad was an engineer who helped make transmissions at the (John Deere) tractor plant in Waterloo, Iowa. At 22, after college, I moved to Los Angeles looking for adventure, and it was by accident that I went to work in insurance. I actually wanted to be in commercial real estate, but the job fell through. My background is in accounting, so I took my backup job in insurance and found it fascinating. In 2001, I saw an opening for a chief financial officer at First Insurance and sent off a quick email response with a cover letter and a resume. Within 24 hours, I got a call from Allen Uyeda, and a month later my wife and I were living here.
Is insurance a growth industry in Hawaii?
While we've had steady growth in policies, the revenue generated is a little less than our high year of 2006 before the soft market hit Hawaii. Right now the market is growing. Some of that is driven by an improving economy, but also by rates going up on product lines like workers' comp and property insurance. Once the numbers come out for 2013 you're going to see growth across the board and good prospects for 2014.
(This interview was edited for clarity and conciseness.)