How Tech Is Re-Shaping Real Estate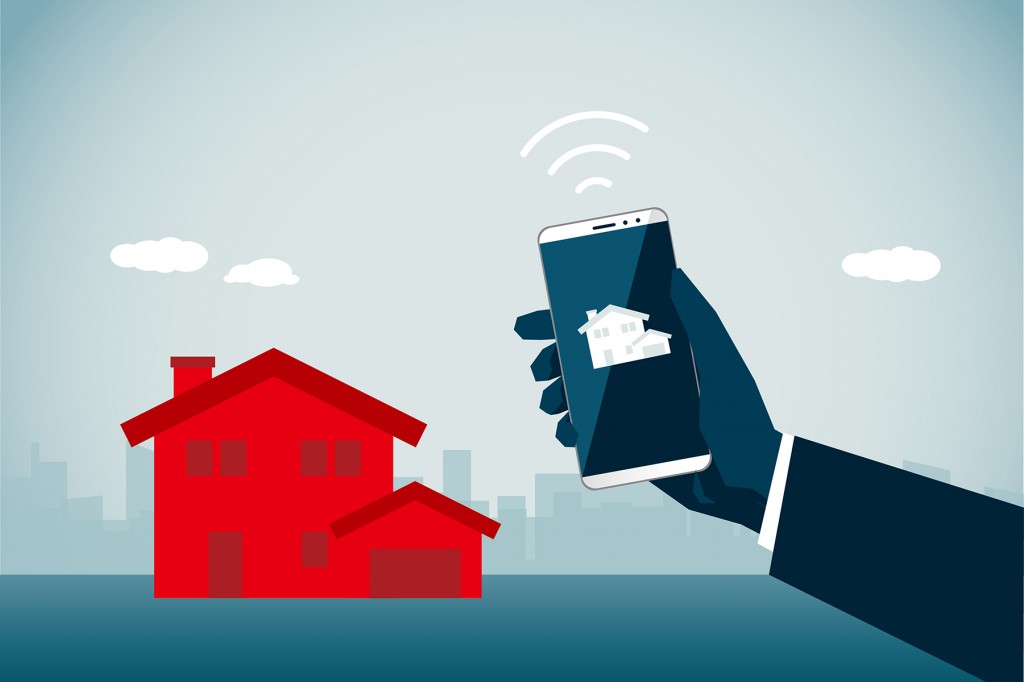 Two Hawai'i-based startups are using property technology – "PropTech" – to drive innovation in condos and other buildings
We are living in the rising Third Wave of the internet, an era when internet technology is so integrated into everyday transactions that you can whip out your smartphone to easily order your morning Americano, see a primary care physician, shop for groceries, sweat through an exercise class, hail a ride to the airport or rent out your 'ohana unit.
In his book, "The Third Wave," AOL co-founder Steve Case identifies three internet waves that transformed the world. The First Wave created the foundation of the internet, giving us basic connectivity and online access, driven by companies that were the building blocks of the internet: AOL, Cisco, IBM, Apple, etc.
Second Wave applications built on the First Wave's foundation – including Facebook, Twitter, Pandora and Netflix – by focusing mostly on social connectivity and content.
The current Third Wave is creating the internet of everything, transforming major "real world" industries that are historically analog yet ripe for innovation, including food, health, education, transportation, energy and real estate.
Like the overall internet, real estate innovation ("property technology" or PropTech) has gone through its own evolution in waves. In the early 2000s, companies such as Zillow, Trulia and Redfin began aggregating residential real estate data and making it available online, bringing consumers unprecedented transparency. More recently, the online sharing and gig economy has disrupted the commercial real estate market, with companies like Airbnb changing the game for the hotel industry and WeWork reimagining the future of the workplace.
Biggest Changes in Real Estate
In the Third Wave of the internet, however, real estate is primed for its most transformative innovation in decades.
Following the natural progression of innovation movements, PropTech uses smart technology to increase everyday efficiencies, whether it's removing "middle-man" transaction costs, saving money, time and labor through property management software and tools, or decreasing wasteful energy use in buildings.
Two Hawai'i-based startups –aXessPoint and Adnoviv – are creating Third Wave PropTech solutions to some of real estate's biggest real-world pain points.
If you've ever lived in a condo that posted printed announcements in the elevators, you know residential communications could use a tech upgrade. aXessPoint's mobile app lets property managers communicate with residents via smartphone and enables residents to easily reserve amenities and submit maintenance requests.
Founder Bello Silitshena started aXessPoint because "what was apparent from the outset was that the property management industry was very labor-intensive and paper-based. Hawai'i, having such a high concentration of buildings, presented a particularly optimal opportunity to test how disruptive technology could actually be."
aXessPoint has been successfully piloted in Honolulu condominiums including Pacifica Honolulu and One Archer Lane as well as in buildings in other U.S. cities. "So far, our technology has proven to have a significant impact on residents and managers at the building level, saving everyone time and money," says Silitshena.
Adnoviv provides smart sensor technology that can help building owners save energy and reduce operating costs. (Disclosure: Adnoviv is a portfolio company of XLR8UH.) Using technology developed by UH engineers, Adnoviv's sensors detect a building's occupancy and then adjust lighting, ventilation and temperature, all while providing real-time data to the building's energy management systems.
Will AI further transform Hawai'i real estate by creating self-driving cars that reduce the hassle of long commutes from the West Side to Honolulu and eliminate the need for parking downtown? As transportation becomes easier, will our perceptions of desirable locations change and will that affect real estate prices in Hawai'i? The Third Wave makes all of that possible.
iBuying May Be the Next Real Estate Disruption
iBuying, a new way to sell or buy a home, has infiltrated some major real estate markets but has yet to hit the Islands.
How It Works: Sellers request an offer from an iBuyer company such as Zillow, Opendoor or Offerpad and the company offers a price (typically within 48 hours) based on its proprietary valuation models. If you agree to the offer, the iBuyer buys your home and takes on the burden of reselling it on the regular real estate market.
Upside For Sellers: You get paid quickly and avoid the hassle of listing and showing your house, and then possibly doing it all over again if a deal falls through at the last-minute.
Downside For Sellers: iBuying fees can be high and you risk getting a lower price than you could get on the full market (after all, the iBuyer wants to make a profit when it sells) so this isn't likely to be cheaper than working with a real estate agent. However, the promise is that over time, as consumer demand for these services grows, iBuying will become more efficient and fees will decline.
Upside for Buyers: Buyers can learn of open houses via a mobile app and see houses on their own without a real estate agent. Opendoor even offers a 30-day buyback guarantee on home purchases.
Downside for Buyers: iBuyers have a limited housing inventory to choose from, at least for now.
Our Take: iBuying could optimize a cumbersome consumer experience, but it could also hurt our local economy and job market by disrupting the traditional real estate agent business model. Sometimes there's no substitute for the human expertise of a seasoned real estate broker to guide you through the biggest purchase of your life.
Each month, the team at Sultan Ventures and XLR8HI explores Hawai'i's growing innovation community, including local startups, small businesses, entrepreneurs, founders and the tech sector.