That Which Feeds Us
Kanekoa Kukea-Shultz exists in a world of dichotomy. He is a farmer and an intellectual.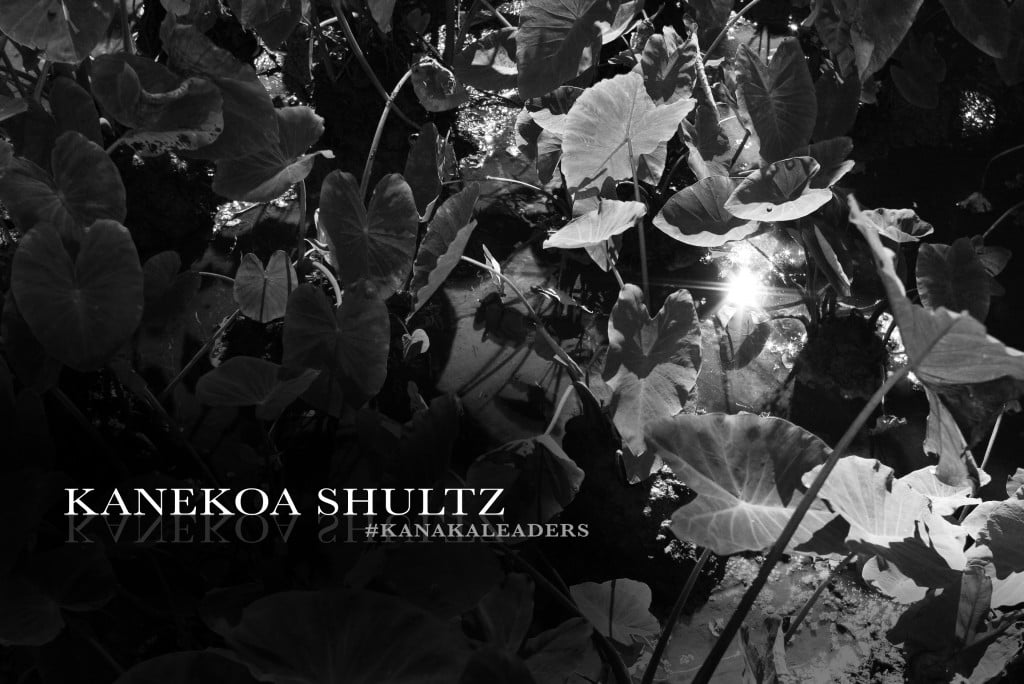 The 40-year-old is a graduate of the Kamehameha Schools Kapalama, obtained a bachelor's degree from Occidental College and a masters degree in Botany-Phycology from the University of Hawaii at Manoa. At the same time, Kanekoa is not a bookworm, and you will regularly find him in the lepo of Kakoo Oiwi doing the daily duties of a farmer. Kakoo Oiwi is "an Oahu based nonprofit, tax-exempt charitable organization, whose mission is to perpetuate the cultural and spiritual practices of Native Hawaiians" that occupies 405-acres on the Windward side. As a kanaka leader he understands that his role is to help Hawaii move toward food sustainability, but he also realizes his responsibility to cultivate the next generation of leadership, knowing that fulfilling both objectives will make this land momona (fertile).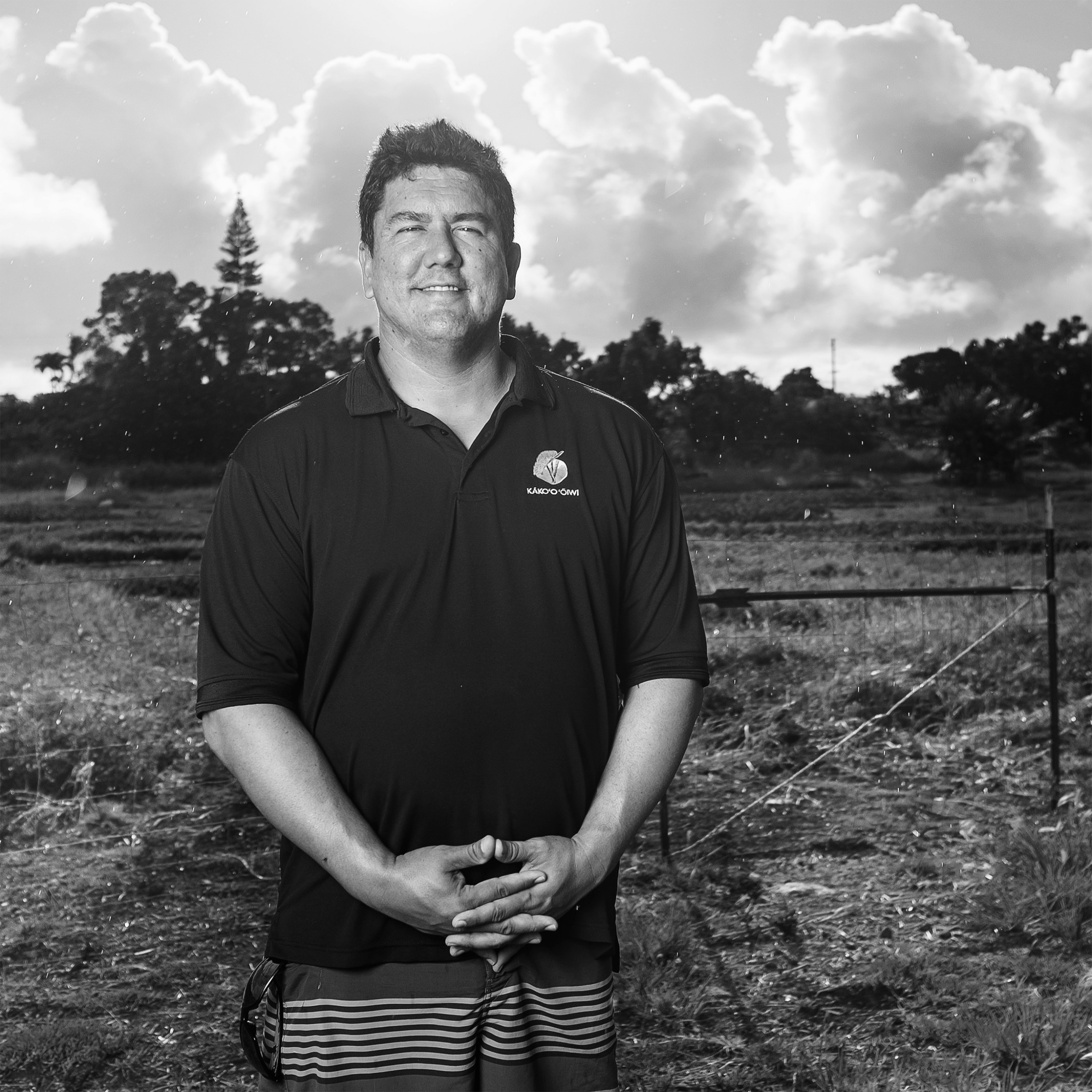 Hawaii Business magazine: What are your professional responsibilities at Kakoo Oiwi?
Kanekoa Kukea-Shultz: My main responsibilities are mainly moving and supporting the needs of the communities for the development of the resources in Heeia and other communities in Hawaii in regards to agricultural and cultural restoration.
How long have you been working in this field?
I have been working in this industry since 2000 when we went down to Heeia fishpond.
Who was the biggest inspiration in your career from a Hawaiian cultural perspective and how did they influence you?
My father for his love of the ocean. He would always take us to the beach to dive and just swim. My uncle Nate who was a doctor on Hokulea. I could see Hawaiians who were at the top of their career and still walk in the direct footsteps of our ancestors, showing me we could be Hawaiians and thrive. Dr. Abbott and Uncle Jerry Kaluhiwa for opening up to me the world of limu (seaweed). Uncle Walter Ritte and all the gang at Paepae of Heeia where we journeyed together in how can we make momona with loko ia. My wife and children for helping me rethink our perspectives on Hawaiian Immersion families: Hawaiian families that love the ocean and how do we – as a family unit – contribute to our Lahui (Nation), and we hope our actions in life can improve our whole Lahui, but that is, of course, a work in progress.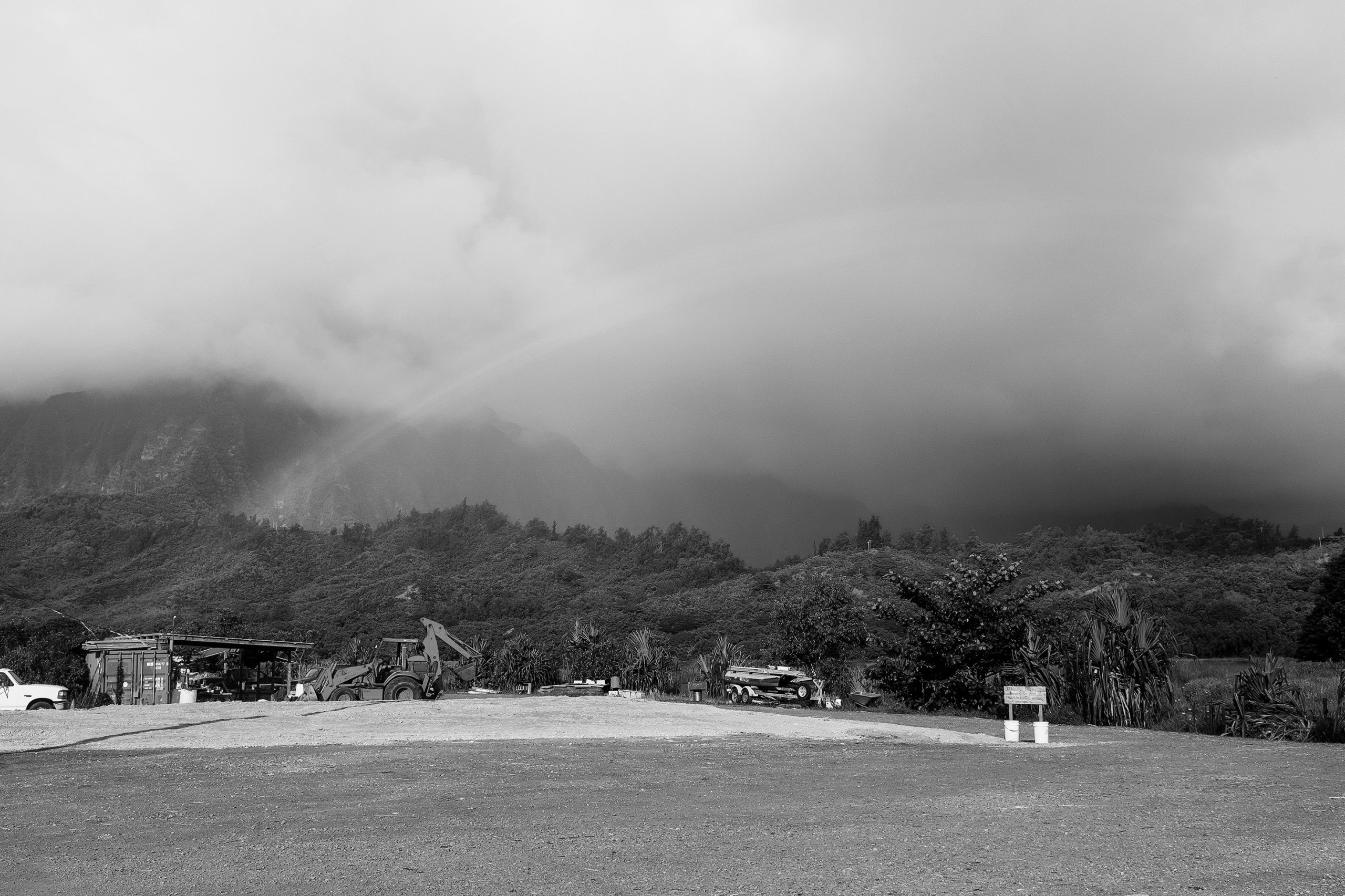 What do you think is the kanaka maoli advantage in the agriculture industry?
We have a wealth of knowledge that can reach back generations to reveal the abundance and fertility of our lands. We know that we have the confidence to make the right decisions to make Hawaii resilient and momona for everyone.
What is your kuleana and how are you embracing it?
Our Kuleana is to our families and to our land. I hope I am helping to prepare the next generation cleaning the land and making it better for the future, time will tell.
Where would you like to see yourself professionally in 10 years?
If I have done my job correctly there will be another Executive Director of Kakoo Oiwi and we will be moving to other projects to make our islands momona. I see a concern that Hawaiian executive directors don't develop enough succession policies to pass the baton. You often have people hold on to control instead of nurturing leadership.
What do you want the future of Hawaiian leadership to look like tomorrow?
I'm not too sure, a balance "paa kou waha" yet still being able to ask questions. I'm full of dichotomy or conflict. I want to make sure we can nurture the future leaders, but put them through enough pressure and stress so that they are resilient to adversity