The New HiDef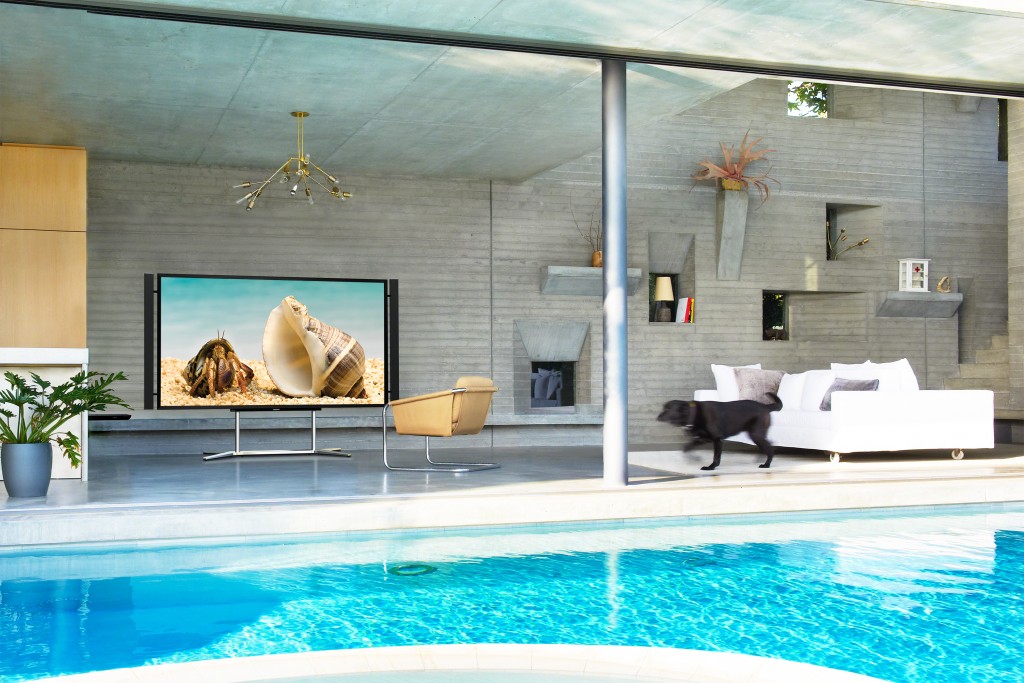 The XBR 4K LED TV is the largest high-resolution TV ever made by Sony. Also known as the XBR-84X900, it has a diagonal measurement of 84 inches – that's seven feet.
The "4K" in the name comes from the horizontal resolution of about 4,000 pixels (actually 3,840), which is almost four times more detailed than the standard 1,080 pixel HD TV. The $25,000 price tag includes in-home, "white-glove service," says Shane Drew, founder of HiFi Hawaii, which sells the model.
A demonstration video shot in 4K shows every grain of sand on a beach and every hair on a baby's head. The TV comes with a server that contains 10 full-length movies in the new 4K format. Other HD programming would "upscale" to 4K, says Yuichi "Lewis" Hasegawa, Sony general manager, strategic business planning and marketing group. That means it would look clearer than HD, but not as clear as if it were shot with 4K technology, he says.
Drew says his store has already sold several XBR 4Ks, though he would not say exactly how many. "They're getting an immense amount of attention," he says.
HiFi Hawaii
1170 Nuuanu Ave., Suite 104
543-4434
www.hifihawaii.com