The Opposite of Fake News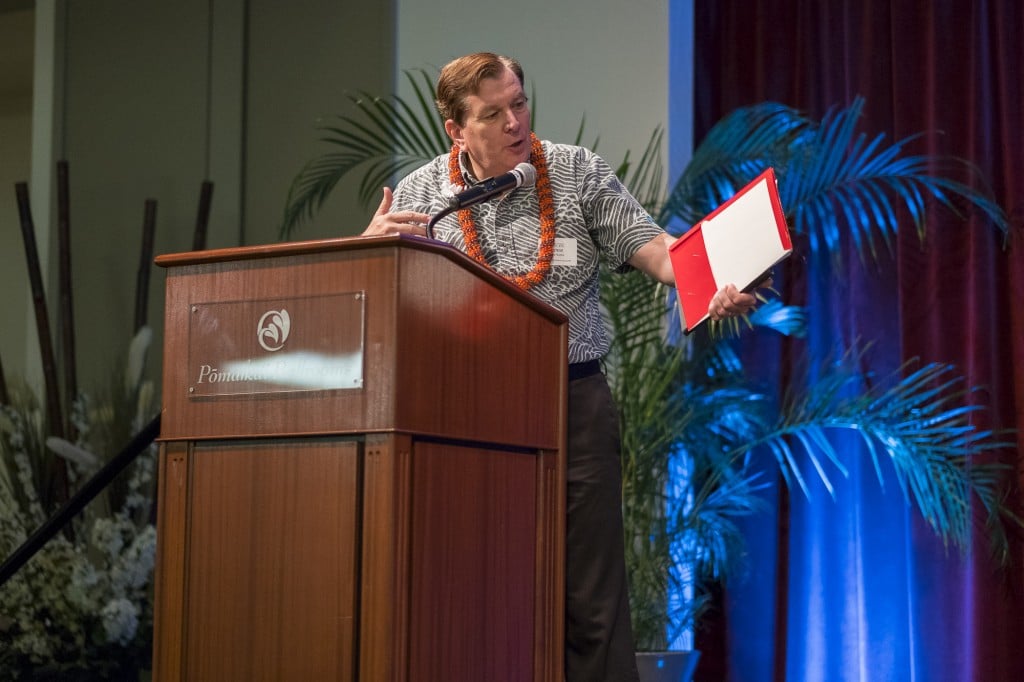 This year marks my 42nd anniversary in the news business. That includes four years working part-time in TV news while still in college but doesn't count four earlier years delivering newspapers when I acquired my addiction to what was then called current affairs.
After four decades at eight companies in a single industry, my guiding principles and those of this magazine are like the air we breathe. We can't function without them yet rarely discuss them.
But I must explicitly state those principles to you now because it's our misfortune to live in an era of fake news. You need to know how we operate so you can judge whether we deserve your trust.
The essential principles that Hawaii Business and I follow are similar to those of most people I know in what is often derided as the "mainstream media." There are shysters and sloths among us, as in any profession, but most of us see what we do as both a calling and a job. We believe we are essential to society and democracy. Some gave their lives in pursuit of the truth, especially in countries where there is no First Amendment granting freedom of speech and the press.
So here are our main principles:
Hawaii Business is the opposite of fake news: Our stories strive to be accurate, fair and based on facts.
We are transparent about where we get our information. At Hawaii Business, we not only seek multiple sources, we also seek multiple kinds of sources depending on the stories we are telling: individuals, organizations, government agencies, private companies, nonprofits, experts, community leaders, interest groups, ordinary citizens, academic studies, reputable polls and other sources. You need to know where we collect our information so you can judge its credibility.

We report in context so information is not mischaracterized or oversimplified. Sometimes our reporting includes conflicting opinions, but we do our best to remain impartial. I certainly hold opinions, but I work hard to keep them from influencing our reporting. One of my favorite compliments came from a colleague when I worked at The Honolulu Advertiser: "I've known you for 20 years and have no idea what your politics are."

At Hawaii Business, we cannot cover every topic, so we focus on Hawaii and its people. We especially seek stories or story angles that are important yet have not received enough coverage in other local media. We also try to be useful to our readers, who are business professionals and nonprofit leaders, people who are trying to make a living while making a difference in Hawaii.

We do not entertain our readers, but engage them. So we include dynamic photographs, illustrations, infographics and layouts that help tell the stories. We write with color and verve, and crack a joke or two. And we try to make every word count because your time is valuable.

This editorial team operates independently. The magazine as a whole depends on our advertisers to stay in business and we are grateful to them, but we do not let them choose our editorial stories or sources. The owner of this magazine and his leadership team have always respected and protected our independence, for which I thank them.

Our origins are with the printed page, but today we reach people across many platforms, including the web and social media, video and audio, and in person at events. In each case, our goal is to keep you informed.
Fake news may be created for fun, profit or political gain. Whatever the motive, fake news is the opposite of what we do and what we believe. Fake news can be created quickly and cheaply, whereas real news and analysis takes time, resources and the support of an engaged readership. We hope you support our principles, because we cannot survive without you.