"The rush of competition"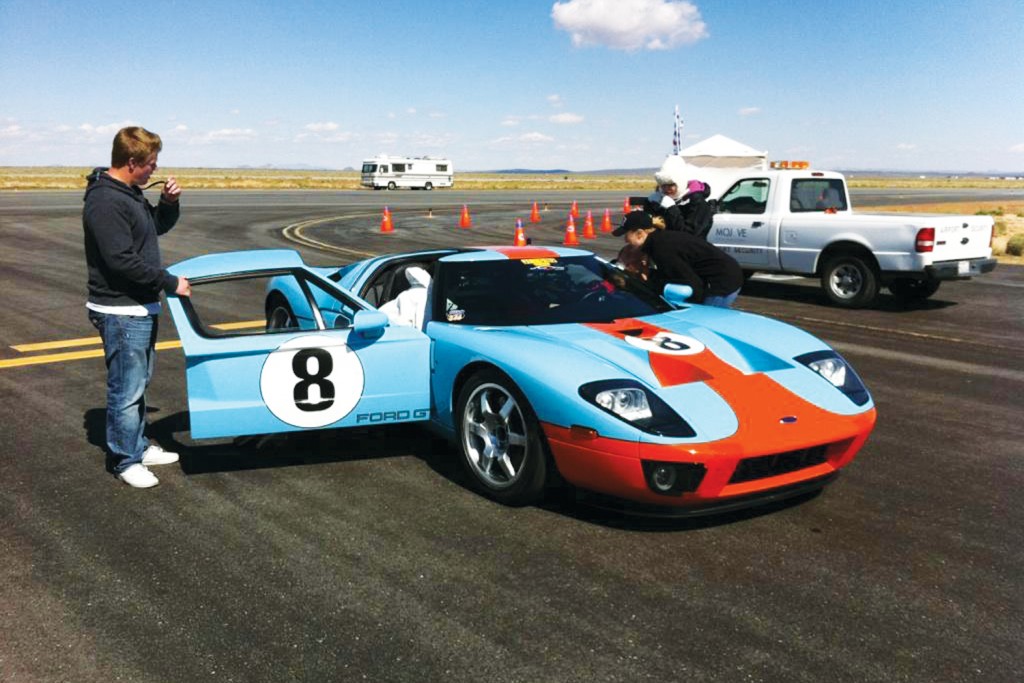 Pau Hana with Kevin Bloom
Like many people, Kelvin Bloom likes to go for a drive to take his mind off work. Unlike others, Bloom drives at 200 mph or more.
The president of Aston Hotels & Resorts has owned "dozens and dozens" of cars in his lifetime and has raced them on closed-circuit courses, racetracks and empty runways. His fastest now is a modified Ford GT that tops out at about 260 mph.
"It's just the most incredible rush," says Bloom, 53. "… It requires all of your attention and focus. All of the work stress and work issues that may be on your mind are completely gone."
Bloom's fascination with speed started early with roller skates and skateboards. "All I wanted to do was find the steepest hill around and see how fast I could go," he says.
When he was about 10 and living with his family in Japan, he spent $100 to buy his first motorcycle, an old street bike from a junkyard. After being "appropriately punished" by his parents, he started racing competitively in motocross and supercross events, even considering a career in professional racing. He joined the hotel industry instead, but speed on land and water remains a passion.
"I think for many Type A personalities, a lot of the appeal is the rush of competition," says Bloom, whose wife, Shelley Wilson, is also a racecar driver. "It's healthy for everyone to have some kind of passion or outlet or hobby outside of work, so at least there can be a way to release some pent-up energy and stress."