The Wind in Your Face, the Dirt in Your Hair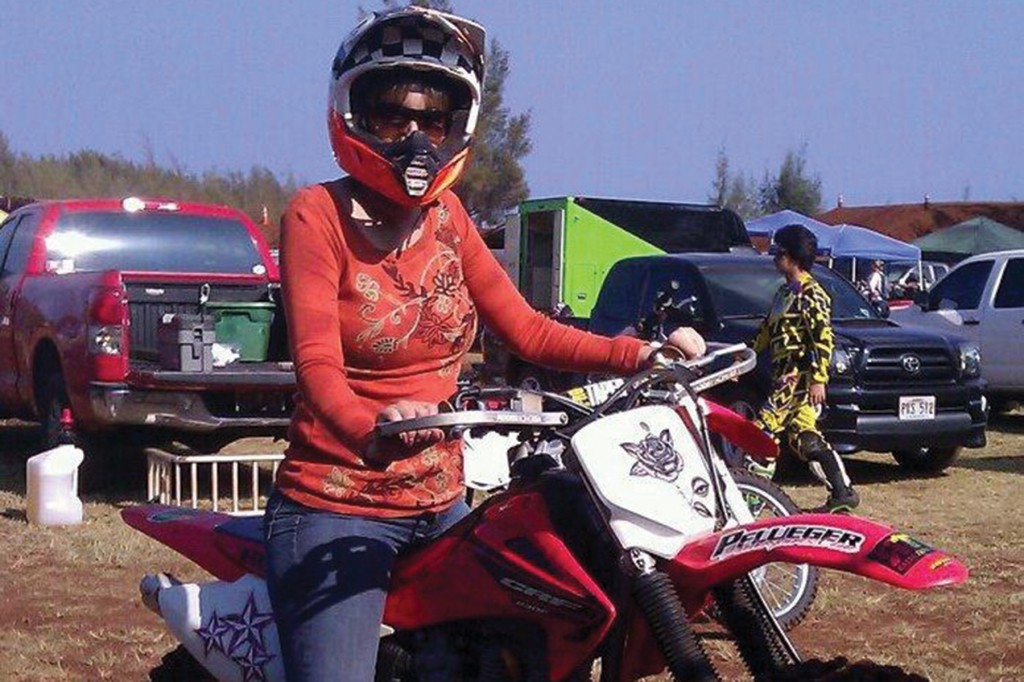 Kimberly Hahn says no escape waspossible. Growingupwithonly brothers near the red-dirt cane fields around Mililani meant growing up riding dirt bikes and loving it.
"The boys weren't going to play Barbies," she says with a laugh. "So you either play with them or play by yourself."
Today, as one of two sales leaders for State Farm Insurance's 80 Hawaii agents, she recognizes the incongruity of her attire: during the work week, it's suit, heels and nylons, with mani- cured fingernails; on weekends when she rides, it's jeans, helmet, T-shirt and sneakers.
She loves being in the mountains and feeling the wind against her skin as she takes a nephew's or a brother's dirt bike out into the fields above Waimanalo.
"It's one of the few times I feel I can just shutdown the whole work side of me and focus on something else. … It's just me on the bike focusing on not hitting this rock or toppling over something that nature has put there."
Hahn is thinking of buying her own bike, instead of always borrowing one. It will likely be a 150-cc dirt bike, though everyone is pushing her toward a 250-cc version. "I'm much more comfortable on the 150, but because I'm five foot nine, everyone is telling me I should get a 250, although it feels like a little too much bike for me for my age."