These Babies Now Grow Up at Home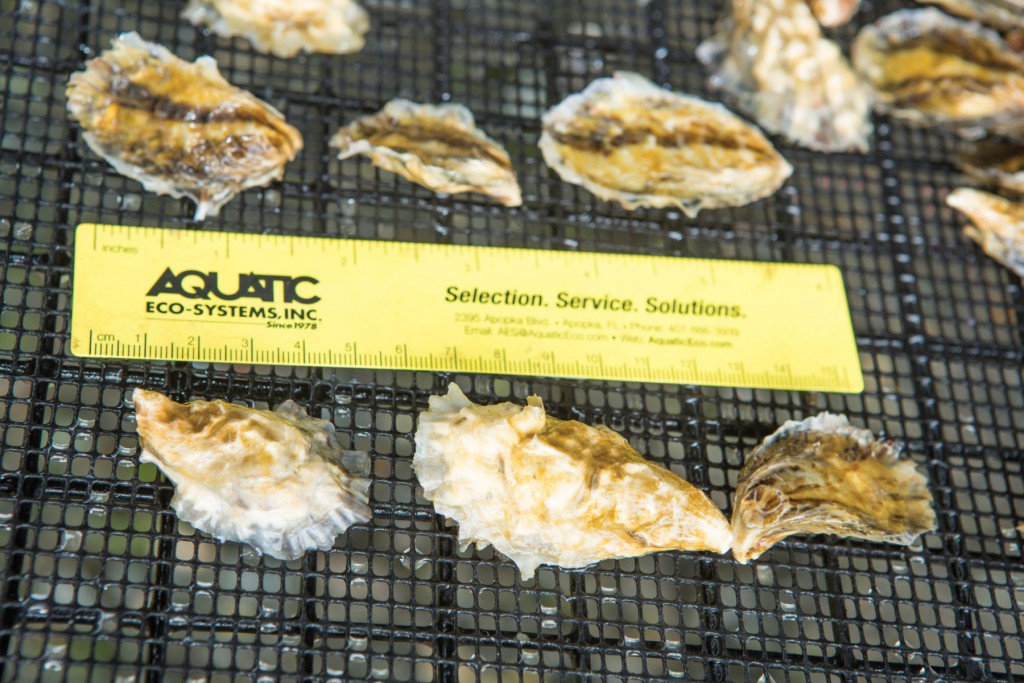 For years, Hawaii has been exporting oyster seeds (read: babies) to the Mainland. But, this year, for the first time in nearly three decades, these oysters are being fully matured – and sold – in the Islands.
In late February, after a four-year project, Kualoa Ranch started harvesting and selling Pacific oysters from its fishpond for local consumption. Now the ranch says it can't keep up with demand.
"We weren't quite prepared for the response we've been getting," says Valerie King, director of marketing and business development at Kualoa Ranch.
It started with about 30,000 oysters growing in the nutrient-rich waters of Molii, the ranch's 800-year-old fishpond, and the ranch has been harvesting about a couple of thousand a week. The oysters grow in just one-tenth of the 125- acre fishpond. The ranch had to wait for the state Department of Health to build a shellfish certification lab and then train its staff on standards.
There's definitely a market for local oysters: Hawaii imports about 400,000 oysters each year. This is one way local fishponds can turn a profit and support their other cultural and educational programs, King says. Already, Heeia Fishpond is working on certifying its oysters for consumption.
"It's very difficult to keep our Hawaiian fishponds sustainable and a lot of them are in disrepair," King says. "We're hoping this will become an industry to help other fishponds."
The ranch buys its Pacific oyster seeds from Taylor Shellfish Farms in Keahole on Hawaii Island. The company is headquartered in Washington state and is one of the largest clam and oyster producers in the country. It maintains a nursery at the Hawaii Ocean Science & Technology Park and, every year, exports hundreds of millions of juvenile Manila clams and Pacific oysters back to Washington for their final grow-out.
Oysters grow more quickly in Hawaii than on the Mainland, due to the state's temperate weather. While it can take 18 months to three years for oysters to grow to market size on the Mainland, it only takes seven months here. And they taste fresh and clean, thanks to a 48-hour saltwater bath these oysters endure before hitting shelves.
Live Pacific oysters are only available for purchase at the visitor center at Kualoa Ranch and at the Windward Farmers' Market for $15 a dozen. The farmers market is at Windward Mall on Wednesdays from 2:30 to 7 p.m. and Sundays from 9:45 a.m. to 2 p.m.