Divorce in Hawaii: Till Debt Do Us Part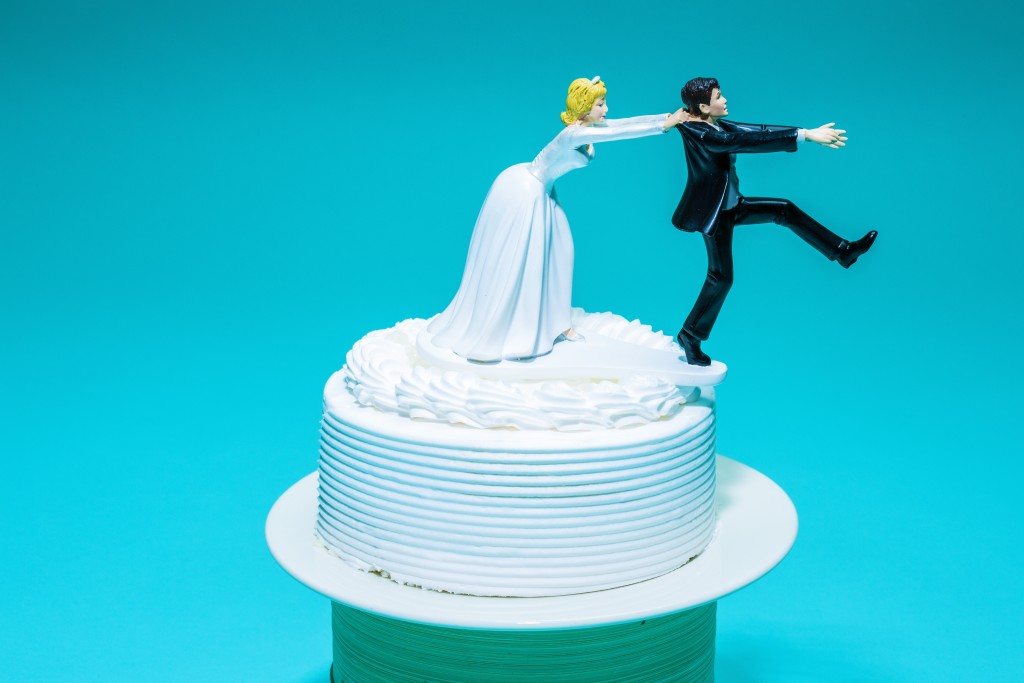 Divorce is painful no matter where you live, but the pain in your wallet can be especially torturous in Hawaii.
Hawaii is highly ranked for quality of life – which helps marriages thrive – but is also worst in the nation for cost of living, which stresses families and contributes to many of the approximately 5,000 divorces every year in the Aloha State.
"People have all sorts of issues with being able to blend their lives because of financial pressures, pressures raising children, family pressures, all of that," says Lynne Youmans, a divorce attorney at the Law Offices of John C. Bryant Jr.
A successful marriage has many benefits, including two incomes when both spouses work. "And married couples, on average, have twice as much accumulated personal wealth as do single people," says Brad Coates, founder of Coates and Frey, the largest divorce and family law firm in Hawaii.
Marriage can be an economic advantage when it works, but it isn't working as often as it used to. According to the Pew Research Center, almost 70 percent of all U.S. adults were married in 1970; now, barely half of U.S. adults are married.
Financial problems in Hawaii can lead to a divorce, which often makes those problems worse. "It's almost cost-prohibitive for people to get divorced," Coates says. "The cost alone is enough to break the bank for an awful lot of people."
The filing fee for divorce without children is just $215, and an amicable divorce can be completed for as little as a few thousand dollars. A contested divorce, though, can quickly spiral out of control. Quasi-criminal cases with restraining orders can start at $5,000, third-party evaluators in custody cases can cost $10,000 per side, and cases with abuse allegations can cost upwards of $50,000 or $100,000.
Often, a Hawaii couple can only afford to buy a home and cover the mortgage by combining incomes. If one spouse wants to keep the house after a divorce, that person has to buy out the other's equity and refinance the mortgage. "That becomes an unwieldy situation," Coates says.

The court often chooses to sell the house rather than enter into a debate over its value. "The court has 5,000 divorces to go through in Hawaii every year to begin with, so it doesn't want to then turn around and get into the real estate business," he says.
"It immediately pushes at least one and maybe both parties into being a renter rather than a homeowner," he says. "You're taking people, as a result of the divorce, and throwing them back into a situation almost like they were first arriving in Hawaii and trying to play catch-up with the real estate market."
"(It) is extremely rare, in my experience," Youmans says, "… that both parties are able to go out and purchase or live in a similarly sized, similarly located property separately." In nearly 19 years of family law experience in Hawaii, she could only think of one case.
Alimony and child support compound the financial pain, but alimony is rare in the Islands. "Alimony is awarded in less than 9 percent of all cases in Hawaii – it takes two incomes to stay afloat in Hawaii, so we have a higher percentage of dual-income couples than most states do," Coates says. "Since alimony is oftentimes based on the fact that somebody has really been out of work … Hawaii has less alimony paid than most other states."
Hawaii's high cost of living means child-support payments tend to be higher than in other states. "But now there's a trend toward joint physical custody, which cuts child support in half," Coates says.
Divorced parents with new expenses are often unable to continue paying tuition if their children attend private schools, Youmans says. "I think all families in Hawaii struggle with the decision of where their children should go to school. When you're divorcing, you confront that decision again and that can be a challenge," she says.
Tough financial choices often result in relocation – one or both parents move to another island or the Mainland – which can exacerbate the emotional, physical and financial costs of separation and child visitation. "They are incredibly difficult cases, incredibly painful for families," Youmans says. "If you move to the closest state in the Union, you've got a five-hour flight, and the cost is prohibitive for a lot of families."
Hawaii's geographic isolation also complicates custody cases. "You have a constitutional right to move – you don't have a constitutional right to bring the children," she says. "Their custody can go to either parent, depending on what's in their best interest."
Despite the complicated legalities, the cost of divorce has persuaded many people to represent themselves in court, known as pro se representation.
"When I first started practicing, I would guess that 80 or 90 percent of all the cases that were going through Family Court were being handled by attorneys and only about 10 or 20 percent were being handled pro se," Coates says. Now, "that's probably been reversed … Probably 80 percent of all the cases are going through pro se and 20 percent are being handled by lawyers."
Local lawyers say it's unclear whether most pro se divorces – even uncontested divorces – result in real savings. While paperwork is cheaper and simpler initially, legal subtleties can be easily missed without a lawyer. For instance, failing to refinance a mortgage can result in later lawsuits because both spouses' names remain on the mortgage, and vague visitation schedules can cause future conflict between the ex-spouses.
"Frankly, I think you'd be better off getting a more comprehensive set of divorce decrees through rather than trying to cheap out at the front end," Coates says. "The court (is) getting besieged by what's called post-decree enforcement. After the fact, people have to come back."
"I'm not saying that lawyers are God's gift, but we do know how to write these contracts to try to cover more of these variables."
Youmans agrees. "Divorce can be deceptively simple from the outside – your ultimate goal is to no longer be married – (but) I think most people would benefit from having it analyzed by a competent attorney," she says. "People with too much income to be able to access nonprofit legal services but too little income to actually feel like they could comfortably afford an attorney are in a difficult place."