Too Old for Coaching? Think Again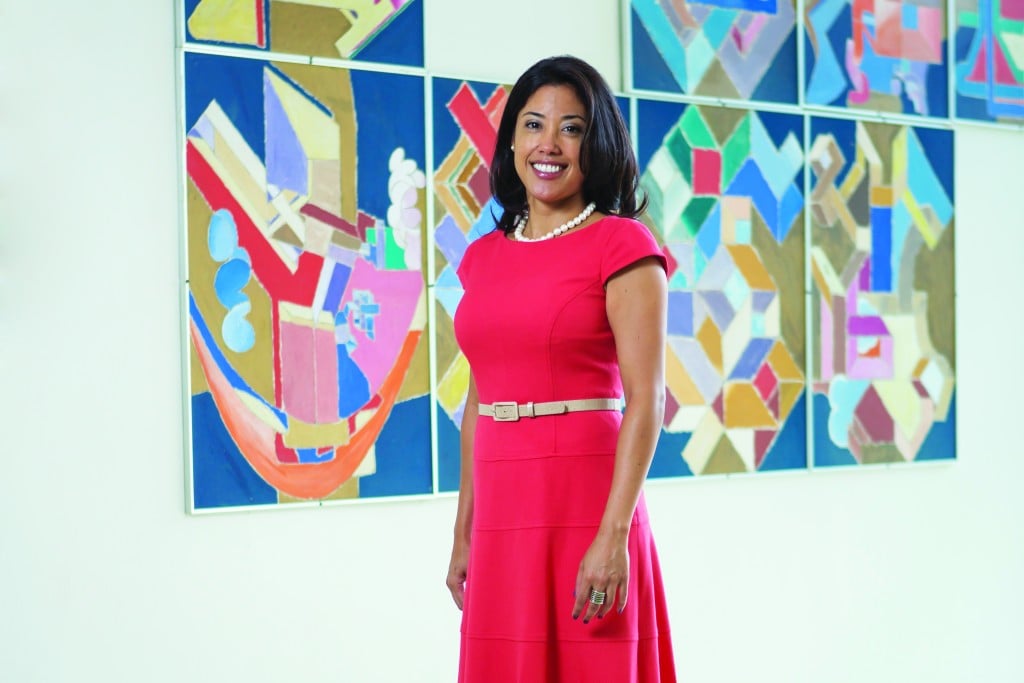 To Donalyn Dela Cruz, coaches were people who led basketball practice and volleyball clinics – not shape executives into leaders.
But when she entered the prestigious Omidyar Fellows program in 2012, she was paired with a professional coach who helped her transition into a new job, build on her strengths as a leader and find work-life balance.
"It was part therapy and part guidance," says Dela Cruz, 39, director of communications and community affairs for the state Department of Education. "It was about having someone listen to the stress that was weighing on my shoulders."
Finding a healthy balance between her demanding career and personal life was Dela Cruz's biggest concern. Her coach took her to task, challenging her to put away her smartphones – yes, two of them –for a full 24 hours.
No emailing, no texting, no tweeting.
"In today's world in communications, that's almost like holding a knife to my throat," she says, laughing. "I did it, but it wasn't easy. It forced me to get back to the roots of me and slow down, which is hard."
That self-reflection is just a part of what executive coaching has to offer people in business.
Booming Field
Executive coaching isn't a new field, but it's growing, experts say. According to a recent study from Stanford University, one-third of CEOs surveyed said they received coaching and nearly all of the others wished they had. According to the 2010 book, "Advancing Executive Coaching: Setting the Course for Successful Leadership Coaching" by Gina Hernez-Broome, about 70 to 80 percent of companies are using some form of coaching.
"We have seen an increased interest in coaching in Hawaii over the last 10 years," says Wendy C. Nakamura, who's been a leadership coach and consultant for 15 years. "I believe there is a greater understanding of coaching and the value of coaching in developing talent. Also, with the increased focus on succession planning in organizations, coaching is being used as a way to accelerate development and prepare potential successors for future positions."
There are more professional coaches than ever before, an indicator of the growing demand. Over the last 20 years, the Coach Training Institute has trained more than 35,000 coaches worldwide. The International Coach Federation, the world's largest coaching organization, says there were about 47,500 professional coaches in business around the world in 2012, bringing cumulative annual revenue close to $2 billion, as compared to 2,100 coaches in 1999. The organization adds 2,000 new members every year.
Why the increase?
Businesses are trying to do more with less. Bosses are overseeing employees uncomfortable with changes in the workplace. New leaders are put into roles without training or guidance. The list goes on.
Coaching helps because it provides expertise and an objective perspective that fits into the employee's busy schedule. No need for expensive, weeklong conferences on the mainland or intensive management-training programs. Many sessions are done over the phone and when it's convenient for the client.
"I see how drastically the business environment in companies is changing, and leaders are expected to achieve results with less resources, in a shorter time and with more constraints and challenges," says R. Scott Simon, founder of the Honolulu-based Simon Leadership Group, which offers executive coaching, business training and consulting. "I feel like leaders need support, they need another perspective to be effective in their roles, they need help to build strong teams and empower the people surrounding them … The best way to give them that support in a very time-efficient way is through coaching."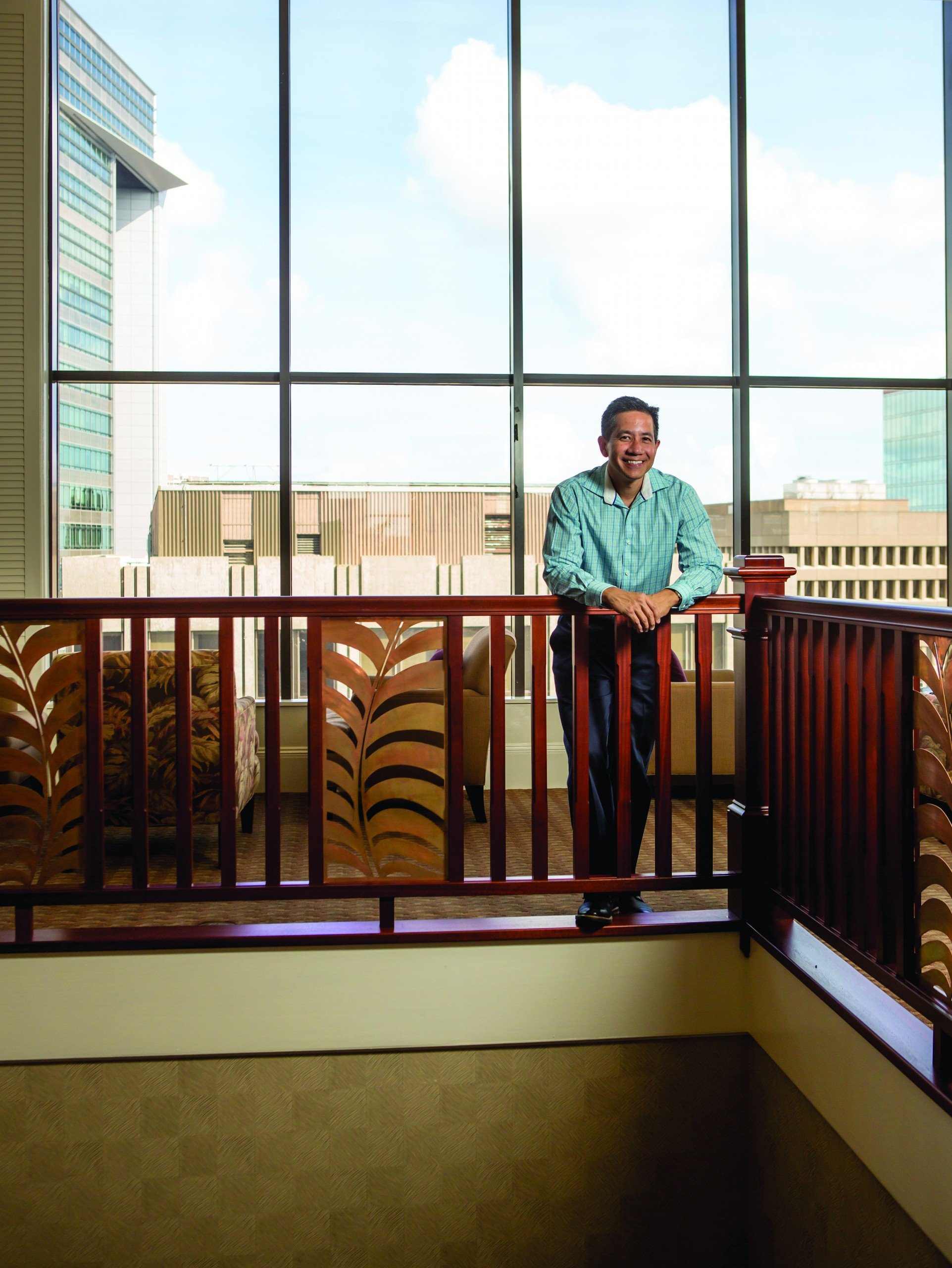 R. Scott Simon was the beneficiary of executive coaching when he transitioned from Hawaiian Electric Co. to Hawaiian Telcom. In 2012, he decided to become a coach himself. Photo: David Croxford
For Any Stage in Life
Executive coaching is like personal training in leadership, provided by a professional and trained coach. And it's not just for executives. Anyone who needs career help – from transitioning into a new job or dealing with a role change in the workplace – can get guidance from a coach.
"Coaching can help anyone in any stage of life," says Kalei Stern, director of external relationships with the Omidyar Fellows program, who's training to be an executive coach herself. "You could be starting out in the workplace or retiring and wondering what to do next."
Coaching isn't cheap. Professionals charge anywhere from $150 an hour to upward of $400. But companies and clients think the cost is worth it: According to a survey conducted by International Coach Federation, 98.5 percent of clients surveyed said their investment in a coach was worth the money.
"Over the years I have seen an increase in the number of clients who are willing to invest in coaching themselves," Nakamura says, but added that about 80 percent are still paid for by companies and organizations. She charges between $1,700 to $2,400 a month for her services, depending on the focus of the coaching, level of the leader and duration of the engagement. "Coaching is an investment in an individual and his or her future, and the organization's future."
Most people work with professional coaches for six months to a year, meeting several times a month for about an hour. The process is similar to therapy: the coach asks questions and provides helpful, constructive feedback. The discussion could be about anything, from managing employees to identifying your leadership style to handling stress.
"The objective isn't to create any kind of indefinite dependency," Simon says. "If I'm doing my job, it's about empowering (clients) to go forward and be as effective as they can be."
Seeing Blind Spots
Simon worked with an executive coach at three different points in his career before he trained to become one.
Back in 2008, he was transitioning from a job at Hawaiian Electric Co. to assistant general counsel at Hawaiian Telcom, when it was going through Chapter 11 reorganization. He hired Alison Zecha, a coach who had done some training at HECO, to help him navigate this career change.
"I felt like I needed some support from a third party who could help me see the blind spots and point out the opportunities where I could contribute," he says.
He hired her again a few years later when he became Hawaiian Telcom's executive director of corporate communications, a field he wasn't familiar with.
"It was a critical time for the company as we were coming out of Chapter 11," he says. "It was important we communicated some pretty complex corporate matters with minimal ramification. I was asked to fill in that role … I called Alison for several months just because I was about to lead a team in an area that I had little experience in."
And the last time he enlisted her services was in 2012, when he decided to pursue coaching himself.
"Coaching isn't about telling you which way to decide," he says. "It's about giving you the tools and helping you make a more informed decision for yourself."
Objective Point of View
Kaiulani Sodaro had heard about executive coaching but never knew anyone who had gone through the process. But when she applied to be an Omidyar fellow, she saw the appeal of working with a coach.
"I was totally unfamiliar with coaching," says Sodaro, director of development and construction with Pulama Lanai. "I saw the program would offer a variety of tools, and coaching was one of them."
While she didn't have specific questions or challenges to work through with her coach, Wendy Nakamura, Sodaro got a lot out of the experience.
"What my coach put forward were questions, but it was never about my answers. It was about getting a new perspective to my decision-making process."

–Kaiulani Sodaro
Omidyar fellow and director of development and construction with Pulama Lanai
"For the first time, I was having a conversation with someone who wasn't attached to the outcome," she says. "It was interesting because I realized that with any kind of relationship I had, whether at work or in my personal life, people are attached to the outcome. What my coach put forward were questions, but it was never about my answers. It was about getting a new perspective to my decision-making process …
There was an objectivity to the process that I found new and fresh."
Sydney Wiecking, who's been coaching professionally for nine years, says executives are often put into leadership roles and expected to have all the answers. That can create insecurities, fear and confusion, and these leaders don't know where to turn. That's when coaches can help.
"Coaching creates a relationship that's nonjudgmental," she says. "You bring your whole self, all the voices that say you can or can't do something, and we work together on focusing on what you want to create for your organization and for yourself. We help them become valuable assets within their organization because they'll have a really in-depth understanding of what matters to them, their purpose with the company and the values they want to honor."
Wiecking worked with a client who had great leadership qualities but struggled to work with a close-knit team that she felt did not support her. She felt frustrated and helpless.
"We spent quite a bit of time working on relationship and communication skills," she says. "She was extremely willing to take a look at her responsibility in creating relationships with (members of the team) and the conversations she was having with them. She started exploring other ways to honor and inspire them to be part of the team, to be open to creative ideas, to listen and brainstorm and be inclusive. What has happened now is she has a team around her that has this relationship with each other where it's safe to explore, to disagree, to come up with different ideas. There's a lot of support now."
Most people who enlist coaches think they'll only get solutions to their problems, but many walk away with a better sense of who they are as people and leaders.
Sodaro learned she had personality traits that were great at getting things done, but that came off as an emotional hardness to others.
"There's an intensity about myself that others find exhausting," she says. "Not everyone is a marathon runner and the key to motivating other people is to know what it is to get them to do things."
Dela Cruz realized she needed to slow down and set up strict boundaries to her job.
"I needed to ask myself, 'Can this wait? What would happen if I didn't answer this text right now?' " she says. "I never thought that was an option. Coaching really helped me work on that work-life balance. I'll go hiking on the weekend, but I know it goes beyond that. I'm still a work in progress."