Hawaiʻi's Top 250 Companies 2020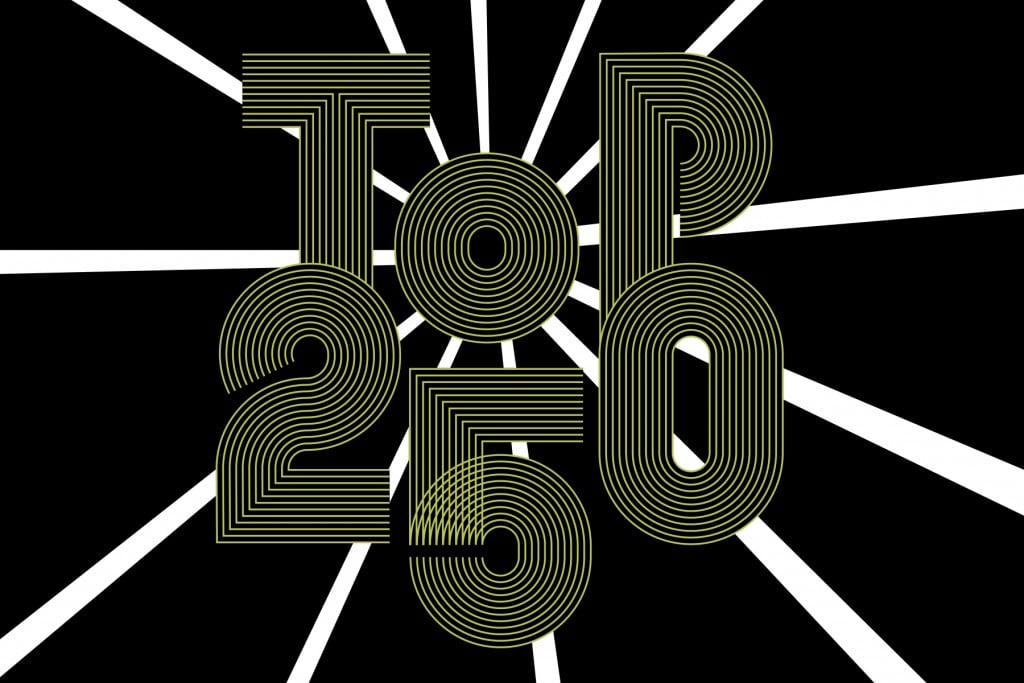 Ranking Hawai'i's Biggest Companies and Nonprofits
Highlights from the Top 250:
Big Changes in Energy, Health Care and Tech
Ever wanted a time machine so you could go back in time?
We've built one, and we call it the Top 250. It takes you back to 2019, a year when Hawai'i's economy was booming and most of its biggest companies and nonprofits were humming along. What a difference a year makes.
This year's ranking does not cover the dramatic drops in revenue, jobs and profits during the first half of 2020; instead, it's based on gross sales last year. Next year's list will reveal the recent financial damage and then we will be able to compare 2019 and 2020.
But let's use the time machine now to go back to 2019 and see some of the highlights among Hawai'i's most successful and influential organizations.
Shifts in Energy Companies
HMSA remains No. 1 on the Top 250 for the fifth year in a row. But now at No. 2 is oil refiner and distributor Par Hawaii, which reported $898.4 million more in gross sales during 2019 compared with 2018. That 33.08% increase mimics the 33.58% increase reported the previous year.
The big gains in Par's gross sales allowed the company to pass both Hawaiian Airlines and Hawaiian Electric Industries on the Top 250 ranking. Last year's phenomenal growth was mainly driven by Par's acquisition of refining assets from Island Energy Services, the company reported. The deal was made in 2016 but the acquisition was not complete until the end of 2018.
According to parent company Par Pacific Holdings' fourth quarter 2019 results report, 32% of total demand in Hawai'i came from air transportation. That's not surprising considering a record 10.42 million visitors came to Hawai'i in 2019.
Par Hawaii declined to speak with Hawaii Business Magazine for this story.
Island Energy Services' performance reflected this shifting of assets, with a 44% decline in gross sales in 2019 compared with 2018 – dropping the energy company from No. 7 to 10 on this year's Top 250 list.
Huge Gain
In a bright spot for the state's renewable energy ambitions, solar energy company RevoluSun reported a 124% gain over 2018 gross sales – an increase of $42.4 million.
RevoluSun remains one of a couple of dozen companies still standing after Hawai'i's solar boom days, says Colin Yost, RevoluSun's chief operations officer.
Yost says RevoluSun's staying power and reliability were factors in its success last year. Plus a decrease in the federal tax credit incentive for installing solar continues to motivate both residential and commercial customers. In 2019 it was a 30% credit but dropped to 26% for 2020 and will continue to drop into 2022.
"Everybody last year was rushing to get in the door before a 4% decrease happened," Yost says.
RevoluSun, a leader in residential solar systems, has been expanding into the commercial market space since 2018, Yost says. "We went after the small commercial space, (projects) under 5 megawatts. We were kind of surprised at how much opportunity is out there … there are quite a few commercial rooftops in Hawai'i that don't have solar yet."
Energy storage systems are closing the loop on home solar systems and that is driving new customers as well, Yost says. For customers, storage ensures that "instead of exporting the power (back to the grid), they just keep it and then they use it at night." Almost all of RevoluSun's residential projects in 2019 included storage systems but a little less than half of commercial projects did, he adds.
Newcomers
Nine newcomers are present on the list this year. Most are longtime kama'āina companies that submitted information for the first time for the Top 250. Thank you for participating. If you would like to join them next year on this prestigious list, email us at feedback@hawaiibusiness.com.
The newcomers are:
Alert Holdings Group dba Alert Alarm Hawaii – security systems
Centauri – space defense technology
Bays Lung Rose & Holma – law office
Hawaiian Host – confection manufacturer
Hensel Phelps – construction contractor
Ho'ōla Nā Pua – child services nonprofit
John Mullen & Co. – insurance claim adjuster
Maui Solar Project – solar energy
Video Warehouse – audio, visual systems integration
Highest ranking of the newcomers is Centauri, a national technology company with an office in Kīhei. Its 2019 Hawai'i sales were reported at $475 million, placing it at No. 19 on the Top 250. Centauri tracks satellites using telescopes on Haleakalā and equipment at UH's Maui High Performance Computing Center.
The operation is called Space Domain Awareness and is a defense effort for U.S. space assets like weather and GPS satellites, says Brian Young, VP of Centauri's Space Control Division. "It's all centered around knowing what's going on in the various orbital regimes" and helping to avoid collisions between satellites or with space debris. The work involves processing the images captured by telescopes with artificial intelligence and machine learning to identify satellites and their motion.
Research that Centauri conducts on Maui feeds into a broader infrastructure known as the Space Surveillance Network. The U.S. Air Force runs this network, but it is soon to be a Space Force program, Young says. Centauri collaborates with companies in Colorado Springs, where the Air Force Academy is located, to help the export of knowledge from Hawai'i-based research.
"We started off a small company doing research in the Hawai'i ecosystem and now we've branched off into the broader Air Force operational side, which is exactly what the long-term vision was from the start," Young says. The company was created 10 years ago on Maui under the name Pacific Defense Solutions and recently went through a series of mergers to operate as Centauri.
Most of Centauri's team of 41 on Maui are scientists and engineers. Centauri has an internship program filled with students through collaboration with UH and the Akamai Workforce Initiative. The internships can lead to jobs with the company after graduation, Young says.
Once again the industry posting the most growth on the Top 250 list was construction and development. Of the top 20 companies reporting the largest gains, six were in construction and development. Paradigm Construction had the largest growth, at 71%.
Health Care Developments
Kaiser Permanente Hawaii, No. 9 on last year's Top 250, did not submit information for this year's list and Hawaii Business Magazine was unable to collect all the data we needed from public records. But, according to records at the state Department of Commerce and Consumer Affairs, Kaiser Foundation Health Plan Inc., the parent company's health insurance branch, wrote $1.69 billion worth of premiums in Hawai'i in 2019.
Two other health insurers are also missing from the list: UnitedHealthcare Insurance Co. (No. 12 last year) and Wellcare Health Insurance of AZ (doing business in Hawai'i as Ohana Health Plan and No. 22 last year). These two companies are large writers of Medicare plans in Hawai'i, but neither submitted information to Hawaii Business Magazine and we were unable to obtain information from the DCCA about their direct premiums written in 2019.
There have been two major leadership changes in top 10 companies, both in health care. Jill Hoggard Green took the reins as president and CEO of The Queen's Health Systems from Art Ushijima in October 2019. Mark Mugiishi took over as president and CEO of HMSA from Michael Stollar in January 2020. Ushijima retired and Stollar stepped down for health reasons.
Recession Bookends
The National Bureau of Economic Research defines the Great Recession as ending in June 2009 and the recession due to COVID-19 beginning in February 2020. In between were 10 years and eight months of economic growth for the nation. The 2010 Top 250 reflects 2009's financial results and this year's Top 250 reflects 2019's financial results – thus the beginning and the end of this unprecedented period of economic growth.
In the 2010 list, combined gross sales of the Top 250 were $35.53 billion – $41.92 billion in 2019 dollars. Total employees were 144,349.
On this year's list, gross sales totaled $47.98 billion in 2019 dollars, but the employee count was only 102,322.
Also showing strong increases was the nonprofit sector. Five of the top 20 biggest gainers were nonprofits, with the Lili'uokalani Trust reporting a staggering 422% increase, rocketing it from No. 113 to 28 in the overall ranking. This big jump was due to gains from the sale of two pieces of Waikīkī real estate in September 2019.

The trust sold 2.5 acres underneath the 'Alohilani Resort Waikīkī Beach to a real estate trust, for $195 million. It also sold 1.27 acres underneath the Hilton Waikiki Beach hotel to HWB Hawaii LLC, for $78 million.
How We Compile the Top 250
Welcome to the Hawaii Business Top 250, which has highlighted the state's biggest companies for 37 years now. Our ranking tool is gross sales, a key indicator of market dominance and influence.
To assemble the list, we tap into a variety of public records as well as self-reported data from the companies themselves. Nevertheless, some companies with large local presences do not appear on the list for a host of reasons, including:
Their U.S. or international parent did not provide separate data for Hawai'i operations.
The company is Hawai'i-owned, but is privately held and declined to disclose its annual gross sales.
Collecting The Data
Each March, Hawaii Business researchers lay the groundwork by delving into annual reports, databases, referrals and previous Top 250 lists.
HB researchers also use public sources such as filings with the federal Securities and Exchange Commission, reports from the Department of Commerce and Consumer Affairs, federal tax forms and current investor relations reports. When these documents were not available, our researchers surveyed the companies directly and asked for self-reported financial data.
Businesses are asked to use generally accepted accounting principles for their industries in calculating gross sales for 2019. When questions about GAAP or other accounting items arose, we relied on the expertise of the accounting firm Accuity LLP.
Nonprofits reported their total annual revenue. Depending on the organization, this might include contributions, funding for services or proceeds from activities that support the nonprofit's mission.
Our Definitions
Rank: Companies and nonprofits are ranked by total gross sales. Some companies are tied based on the data we collected; others may appear tied, but are not, because the figures have been rounded.
Gross sales: We use the latest available annual revenue for each company's local operations and its subsidiaries. Calendar-year revenue for 2019 was requested, but fiscal-year revenue was reported when calendar-year information was not readily available. For companies headquartered in Hawai'i, sales reflect the revenue of the company and its subsidiaries worldwide. For a company whose parent is based outside of Hawai'i, revenue reflects Hawai'i sales only.
Employees: In most cases, the figure reflects full-time employees only.
Parent company: This refers to the parent of the ranked company. Each company surveyed was asked to identify its ultimate parent company and its headquarters location.
Should Your Company Be In The Top 250?
If your company would like to be considered for next year's Top 250, email feedback@hawaiibusiness.com or go to hawaiibusiness.com/lists-awards to learn more and register.
View the List:
Not subscribed? Click here.
---
View the extended profiles of the Top 250 companies [Sponsored] >>