Hawaiʻi's Top 250 Company Profiles 2020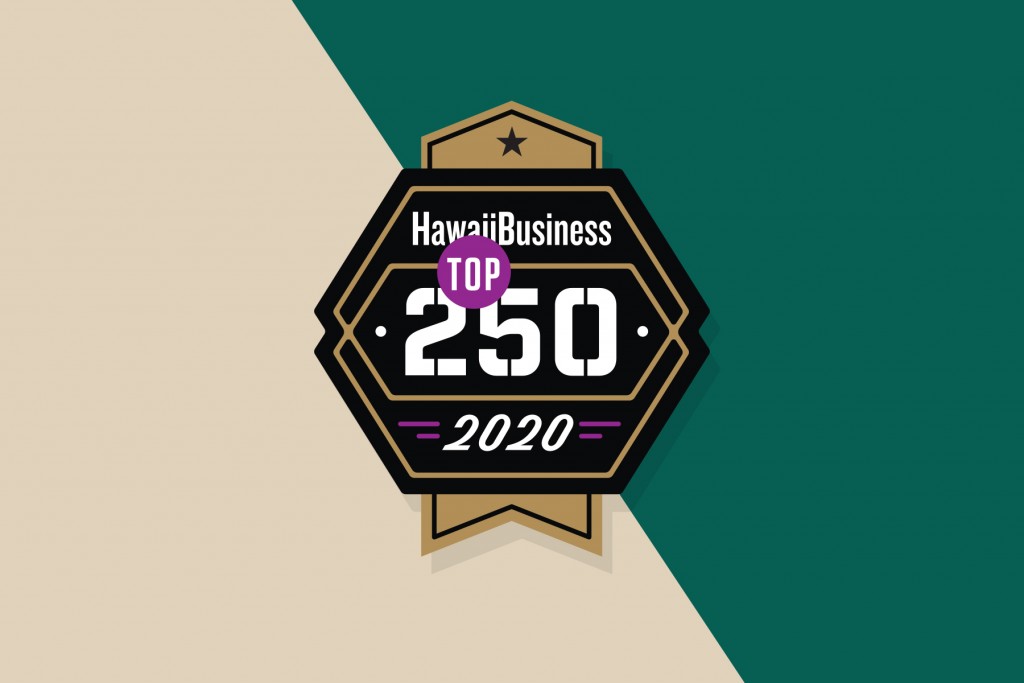 Aloha Kia
The first half of 2020 has presented our entire local and global communities with extraordinary challenges. As we continue to recover and rebuild from the effects of COVID-19, Aloha Kia is prepared to serve as a pillar for our employees and our customers.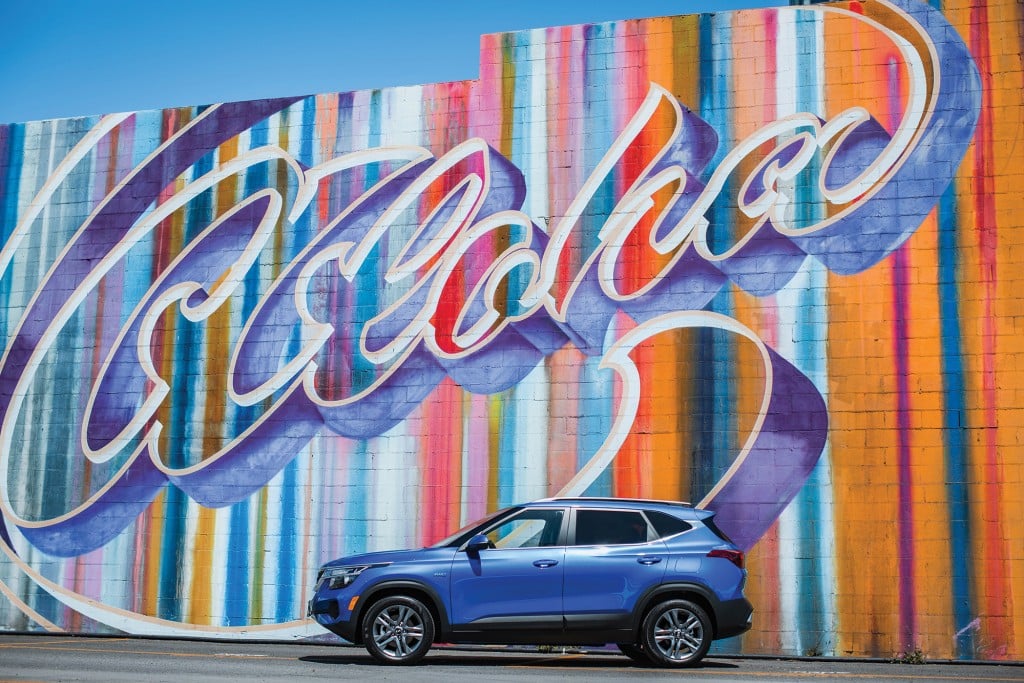 Taking Care of Our Team So They Can Take Care of Our Customers
The safety and well-being of our entire team at Aloha Kia – comprised of automotive mechanical, sales, administrative and financial professionals – has remained a top priority. We faithfully value our employees and attribute our success to their steadfast commitment to Aloha Kia. Throughout the coronavirus pandemic we were fortunate enough to keep all staff on board, continuing to provide salaries and other benefits.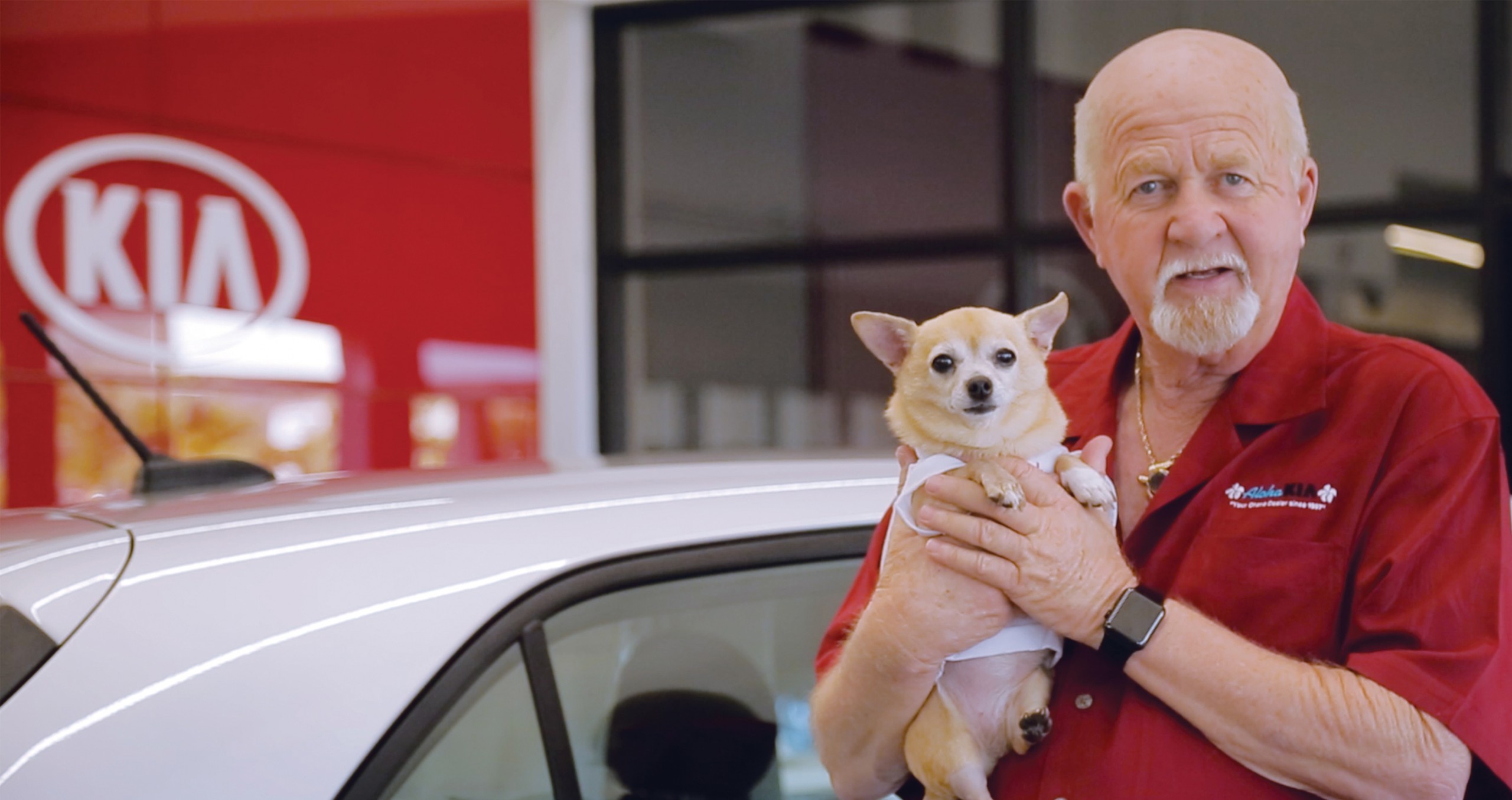 Why a Kia from Aloha Kia?
Whether you are looking for a spacious and powerful SUV like the Telluride, or an electric vehicle like the Niro EV, our robust line of modernly designed vehicles features cutting-edge technological innovations and safety benefits. The high-quality, comfort and versatility of our vehicles coupled with our great warranty program and unbeatable prices make for the best value for those in the market for a new car.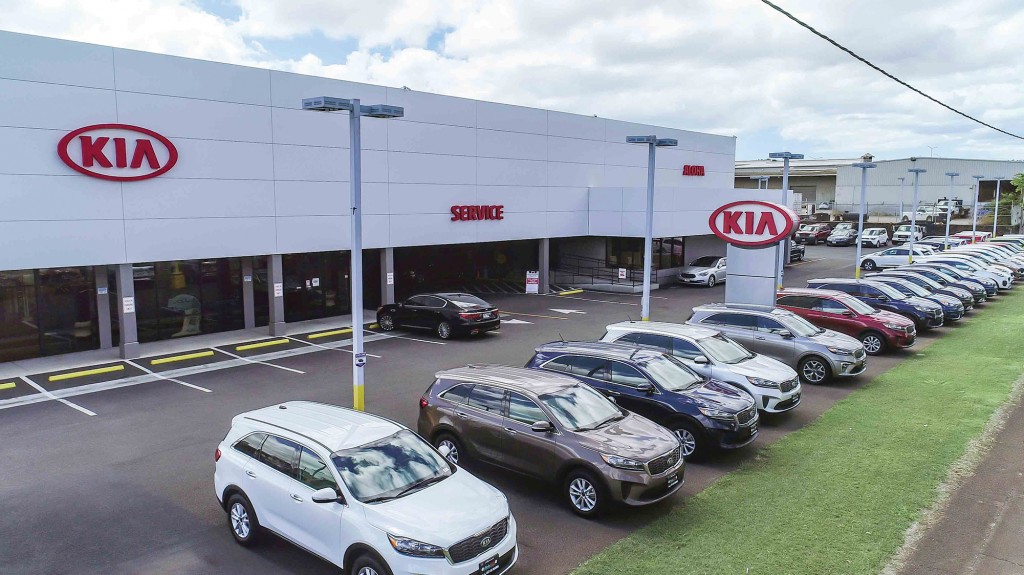 What's Ahead
Regarding COVID-19, Aloha Kia will continue to strictly adhere to all guidelines set forth by the CDC and our local state and county governments. We are taking precautions and implementing new procedures to keep our employees safe at work and our customers safe and comfortable. Our commitment to providing a wonderful car-shopping experience remains paramount, and although we are social distancing, remember that "YOU KNOW A GUY" at Aloha Kia.

Aloha Kia
Honolulu • Waipahu • Kaneohe • Kahului
Kailua-Kona • Hilo • Lihue
www.alohakia.com
---
Chaminade University
At Chaminade University, we're educating tomorrow's transformational leaders today, preparing them to take on the injustices they see in their communities and seek out ways to make positive change.
We know building a better Hawai'i is no small task. But it's one our students are up to—and so are we.
As our world grapples with dual public health and economic crises and at a time of national reckoning over centuries of racial inequality, Chaminade's public service mission is more vital than ever, representing our commitment to putting social justice into action, one student at a time.
Indeed, this turbulent moment in our nation's history underscores the importance of educating for social change—and empowering students to push forward on a path toward achieving their dreams while contributing to their communities in ways that help build a more just and peaceful world.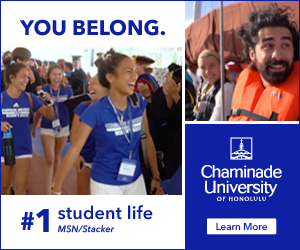 We're proud of our world-class offerings—from cutting-edge academic programs to robust hands-on and experiential learning opportunities. But it is our mission of service that defines us, built on a Marianist tradition and a belief that education must be student-centered, globally-focused and offer a journey of personal growth. We want our students to excel so they can change the world—and we see them do just that every day.
And while we're serving our communities, we're also listening to them.
With the help of our stakeholders, we've launched academic programs that prepare students to meet new and emerging needs across sectors. Programs like our new Bachelor of Science in Community and Public Health, which puts students at the forefront of preventative care, health education and health coaching, working directly with patients—and their communities—to make a positive difference.
And whatever course of study a Chaminade student is pursuing, they know they're part of a safe and inclusive educational environment where all voices are heard, all students' dreams for the future matter, and our shared mission of positive change requires everyone's help to achieve.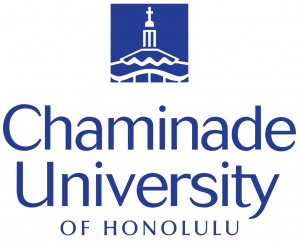 Chaminade University
3140 Waialae Ave, Honolulu, HI 96816
(808) 735-4711
chaminade.edu
---
Dorvin D. Leis Co., Inc.
Is it only a year ago that experts were projecting two to four more years of robust growth for the construction industry? Now that we're approaching the midpoint of 2020, the picture has certainly changed. Between an unprecedented global health crisis and widespread protests for social justice, nobody could have predicted the scale of disruption we now face.
The good news is construction hasn't stopped. As an essential industry, construction has continued to keep thousands of Hawaii's workers employed, even as other areas of our economy have shut down. And we're doing everything we can to keep our employees safe and healthy. At Dorvin D. Leis Company, we've implemented best practices to prevent the spread of infection and keep our offices and job sites safe, even if that sometimes means doing things a little less efficiently. We know our industry partners are doing the same.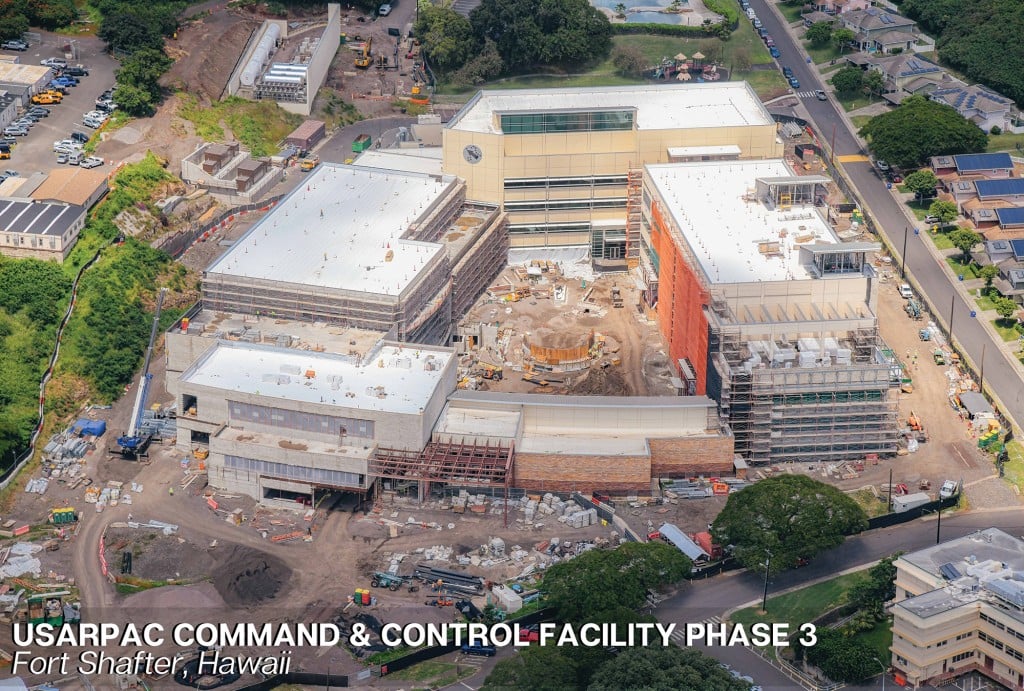 That doesn't mean we haven't been affected by this crisis. While our company finished 2019 strong — with business activities and revenues on par with the year before — we're now anticipating some decline for 2020. We've seen projects suspended, slowed down, and delayed. A number of planned starts are on hold or at risk while clients wait to assess the long-term economic fallout from the current crisis. And we recognize that reopening our state to tourism is critical to restart our economy and keep construction moving.
One year ago, I stated that our initiative at DDL was to stay focused on developing as a full-service company; expanding our energy division, design-build, and special projects; and deepening our presence on Guam, in order to sustain work into 2021 and beyond. That vision hasn't changed. Now more than ever, having five (5) offices and resources with strong bonding capacity is an important advantage we can offer our customers. We look forward to a surge of hard-bid opportunities on "shovel ready" federal, state, and county projects throughout the islands, and we're prepared for an intensely competitive bidding process. Moreover, a few large P3 projects could provide a critical boost to the industry, even as they require a long lead time to develop, design, and start construction.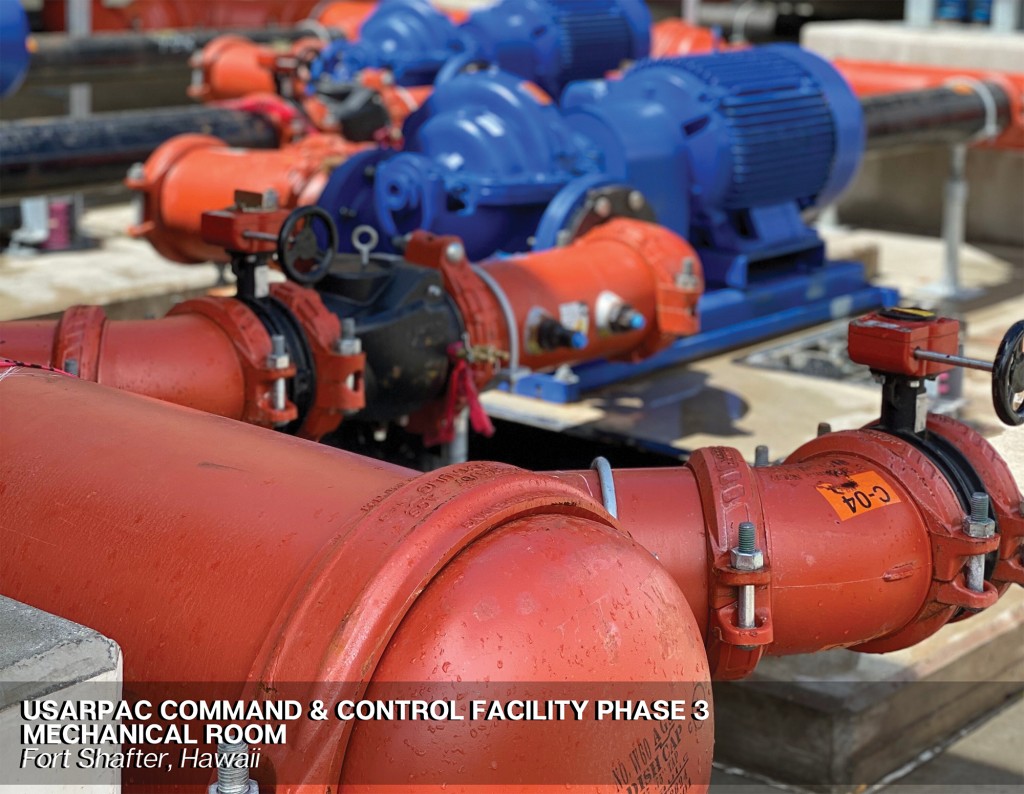 Above all, when we look at the unexpected and unprecedented changes of the last several months, we feel incredibly fortunate to be working to near full capacity, scrapping for more work, sending paychecks home to our employees, and covering family health plans —which is so especially important during this public health crisis.
We may not know what's yet to come, but we have confidence that we'll meet these challenges head on, by adapting to the new normal and staying true to our values: safety first, employee focused, serving customers, and supporting the community.

Dorvin D. Leis Co., Inc.
Corporate Main Office, 202 Lalo Street
Kahului, Hawaii 96732
(808) 877-3902
leisinc.com
---
Express Employment Professionals
Express Employment Professionals has consistently grown since opening in 2007 earning numerous accolades: Top 250 Businesses; Best-Places-to-Work #1 Small Company; Top 15 Women-Owned Businesses; Top 10% of 800 Express Employment offices world-wide. Their success has been tied to helping local companies solve business and staffing challenges, as well as helping good candidates find great jobs. This all stems from caring and wanting to help people and businesses be successful.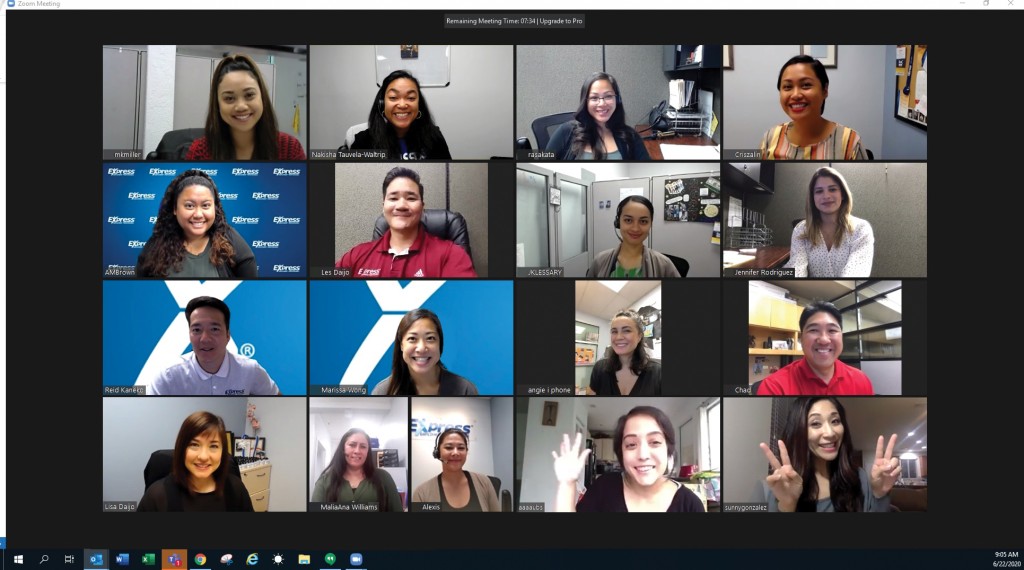 Express helps provide staffing from General & Skilled Labor to Professional (such as HR, Accounting, I.T., Management, etc.) to Office (receptionists, clerks, etc.) to Licensed Medical staffing. They are extremely well-rounded to help practically all Hawaii companies.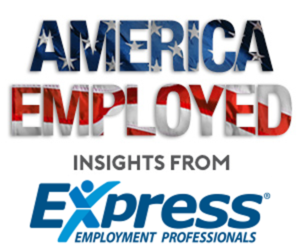 From the beginning of the COVID-19 pandemic Express Employment Professionals' offices have remained open being creative, nimble and willing to make the necessary changes to ensure the success of their clients and the safety of their applicants and employees. To help ensure safety for their employees they delivered facemasks to all their medical staff and staff were offered both masks and bottles of hand sanitizer at the start of each assignment. They quickly upgraded their online application experience to a "touch-less process" while working with the government to make modifications to continue to put people to work.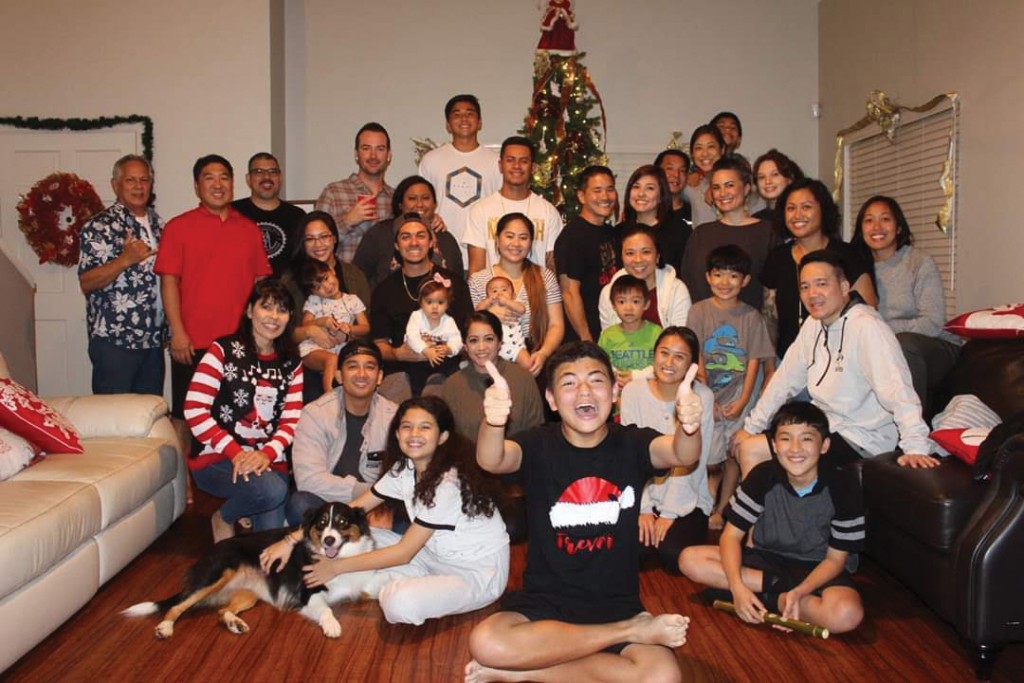 The desire to help doesn't just stop at their business, as they are extremely charitable and have graciously donated to various organizations, highly motivated by President & Co-Owner, Lisa Daijo' s son, Trevor, diagnosed with Autism shortly after opening Express Employment Professionals. They have worked with TACA for Charity Walks and HTF CrossFit assisting with autistic children. During the pandemic, they started to see the struggles their oldest son Rayden's soccer club was experiencing. Express rallied quickly to donate a significant amount to assist the coaching staff to get paid while providing players with the latest in technology.
Express Employment Professionals, as you can see, is a company well worth highlighting for their ongoing passion to help local businesses continue to thrive and are always willing to give back. If you need staff, this is truly a company you will be glad you reached out to.

Express Employment Professionals
1130 North Nimitz Highway, Suite A-135
Honolulu, HI 96817
(808) 525-5225
www.expresspros.com/HonoluluHI
---
Hawai'i Gas
Resilient Energy Solutions for Hawai'i's Future
For 116 years, Hawai'i Gas has served Hawai'i's major sectors, including hotels, restaurants, hospitals, military, government and families. Our 340+ energy professionals serve nearly 70,000 customers statewide with safe, reliable gas for cooking, water heating, clothes drying and outdoor lighting.
Stability During COVID-19
During the COVID-19 stay-at-home order, our crews were steadfast and continued to work to provide essential gas energy without interruption. We supported first responders and hospitals, and we suspended service disconnections and offered payment plan options.
As companies establish new ways of doing business, Hawai'i Gas continues to support our customers and community efforts. We are all in this together.
Increasing Hawai'i's Resiliency
We are confident in Hawai'i's recovery. Over the past century we have witnessed our state recover, time and again, from crises including World War II, Hurricane Iniki, Hurricane Iselle, and the Kilauea eruption. Throughout these crises, Hawai'i Gas continued providing service to our customers, with aloha.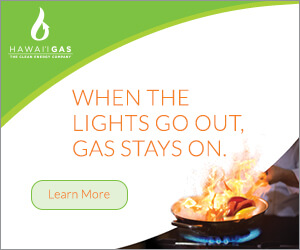 Residents rely on natural gas and propane to cook food, heat water, and generate back-up electricity if the power goes out. Gas can also be integrated with other energy sources like it is at Kahauiki Village, where gas provides an affordable and reliable firm source of power to supplement and back up solar PV and batteries.
Clean Energy for the Future
Directly using gas energy in appliances is three times more efficient than electricity derived from fossil fuels.1 Gas energy produces 50% less CO2 emissions than coal and 30% less than oil, both of which are used to generate energy in Hawai'i.2
1 American Gas Association, "Squeezing every BTU," January 2012
2 U.S. Energy Information Administration, Frequently Asked Questions, June 2014
However, we know fossil fuels are not a long-term solution, and we are continuing to pursue renewable energy for the future of our community.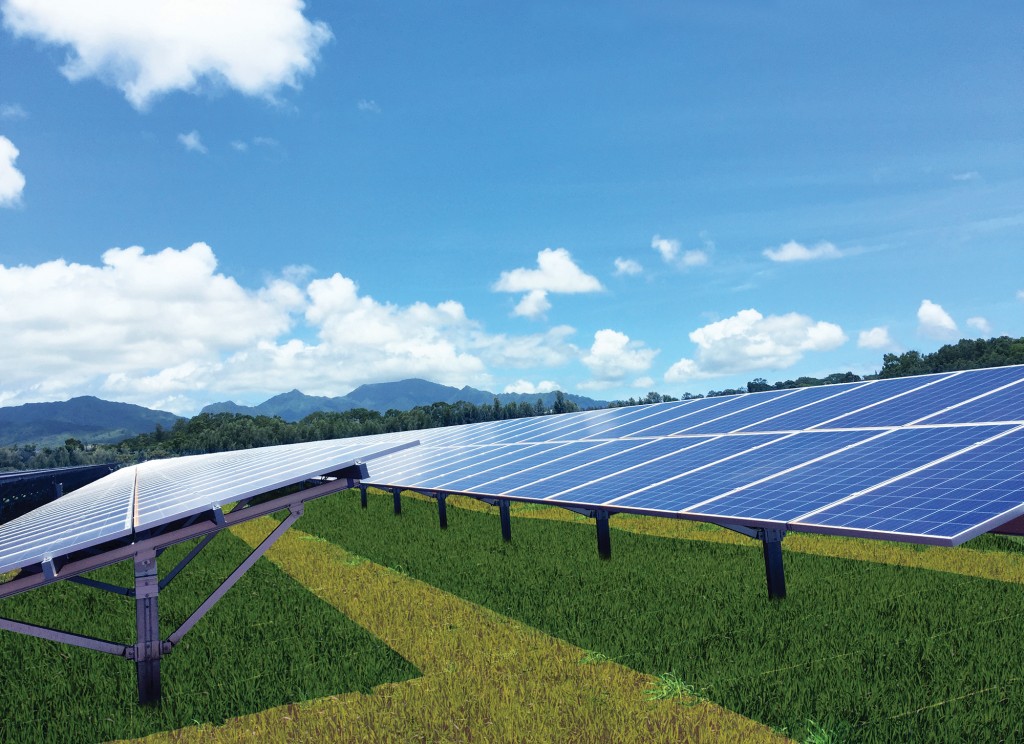 In 2016, Hawai'i Gas dedicated the Waihonu Solar Farm, which generates enough electricity to power 1,000 homes. In 2018, the City and County of Honolulu in partnership with Hawai'i Gas commenced operations at an innovative renewable natural gas (RNG) facility at the City's Honouliuli Wastewater Treatment Plant. We are currently developing other local RNG partnerships and pursuing other RNG suppliers.
Hawai'i Gas is proud to be part of Hawai'i's sustainability and resilience for a brighter future.

Hawai'i Gas
745 Fort Street, 18th Floor
Honolulu, HI 96813
(808) 535-5900
hawaiigas.com
Facebook | Instagram | Twitter
---
HawaiiUSA Federal Credit Union
Serving you starts with serving Hawaii
As a not-for-profit cooperative, supporting local businesses and communities is part of who we are. Whether volunteering, donating money to nonprofit organizations, or providing financial relief for our members and business partners, we love giving back.
Supporting our communities
Year-round, HawaiiUSA partners with non-profits to reach those in need. During this season alone the HawaiiUSA Foundation has donated $50,000 to help to fight hunger and isolation in communities who are hardest hit by COVID. Non-profit recipients included Foodbanks on Oahu, Maui, Kauai, and the Big Island, Malama Meals, Show Aloha Challenge, Kauai United Way, Boys and Girls Club of Hilo, Salvation Army Kauluwela Corp, and Feed My Sheep on Maui. In addition, our employees volunteered for more than 150 breakfast and lunch shifts distributing meals to kids and teens at Hawaii Department of Education's Grab and Go meal service.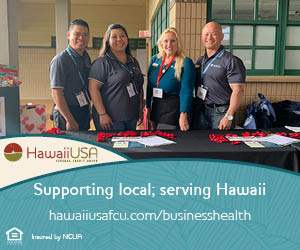 Supporting our economy
Small businesses are the heartbeat of Hawaii's economy. They are our business partners, our neighbors, our ohana. When they hurt, we all hurt. HawaiiUSA has provided financial relief through SBA's Paycheck Protection Program and the Honolulu City & County Small Business Relief and Recovery Fund. Through these programs we have been able to connect local businesses with special grants and loans for timely, safe access to funds.
Our business partners, their employees, and immediate families also benefit from access to HawaiiUSA's expansive benefits package that puts their financial wellness at the forefront – competitive rates, discounts, and exclusive promotions, plus complimentary workshops for trusted money tips and expert advice to build financial confidence.
To express gratitude for our valued business partners and members, we've performed random acts of thanks. From ono treats – donuts, bentos, and shrimp chips – to potted plants, members at various branches were surprised with goodies purchased from our business partners.
We truly wouldn't be who we are without our members and business partners. Serving all of you is simply what we do.
For more information, visit hawaiiusafcu.com/businesshealth

HawaiiUSA Federal Credit Union
1226 College Walk, Honolulu, HI 96817
(808) 534-4300
hawaiiusafcu.com
---
St. Francis Healthcare System of Ha
waii
The Sisters of St. Francis have never shied away from uncertainty. They are drawn to challenges that others avoid. In the 1800s, the Franciscan Sisters were the only religious order that responded to a plea from King Kalākaua and Queen Kapi'olani to help Hawai'i's people who were suffering from the devastating effects of Hansen's disease.
The Sisters were hungry to serve without reservation. Today, St. Francis Healthcare System carries on this same resilient spirit of service.
A Partner to Hawai'i's Families
The COVID-19 pandemic created new challenges for the community. Through it all, St. Francis Healthcare System continued to serve. The adult day care programs in Diamond Head, Mānoa, and 'Ewa Villages remained open; family caregivers continue to work while their loved ones safely gather for recreational and social activities. Our preschool has been especially valuable for frontline healthcare employees who need a safe, nurturing place for their children, while they take care of the urgent needs of patients.
Meeting New Community Needs
Lockdowns created the need for nutritious meals and food for homebound seniors who did not qualify for other government-sponsored meal delivery programs. In collaboration with the Show Aloha Challenge and support from the Hawaii Dental Service Foundation; Matson; Nan, Inc.; Pacific Point; UHA Health Insurance; and others, St. Francis quickly mobilized a team to coordinate delivery logistics with restaurants.
As a result, St. Francis delivered more than 77,750 hot meals and more than 1,000 boxes of fresh groceries or proteins to seniors in neighborhoods throughout O'ahu. Food was just the beginning. St. Francis looked after the whole person—body, mind and spirit—by offering valuable social services through the Franciscan CARE Plus program to help families address the many factors that influence the health and wellbeing of individuals.
An Enduring Commitment
St. Francis Healthcare System's legacy of caring continues. As the state continues its economic recovery and new needs begin to emerge, St. Francis is committed to being available for the community.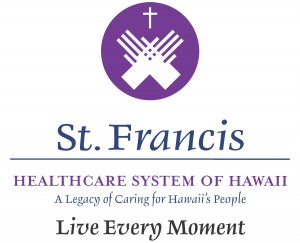 St. Francis Healthcare System of Hawaii
2226 Liliha Street, Suite 227
Honolulu, HI 96817
(808) 547-6500
www.stfrancishawaii.org
View the List:
Not subscribed? Click here.