Top 250 Profiles 2019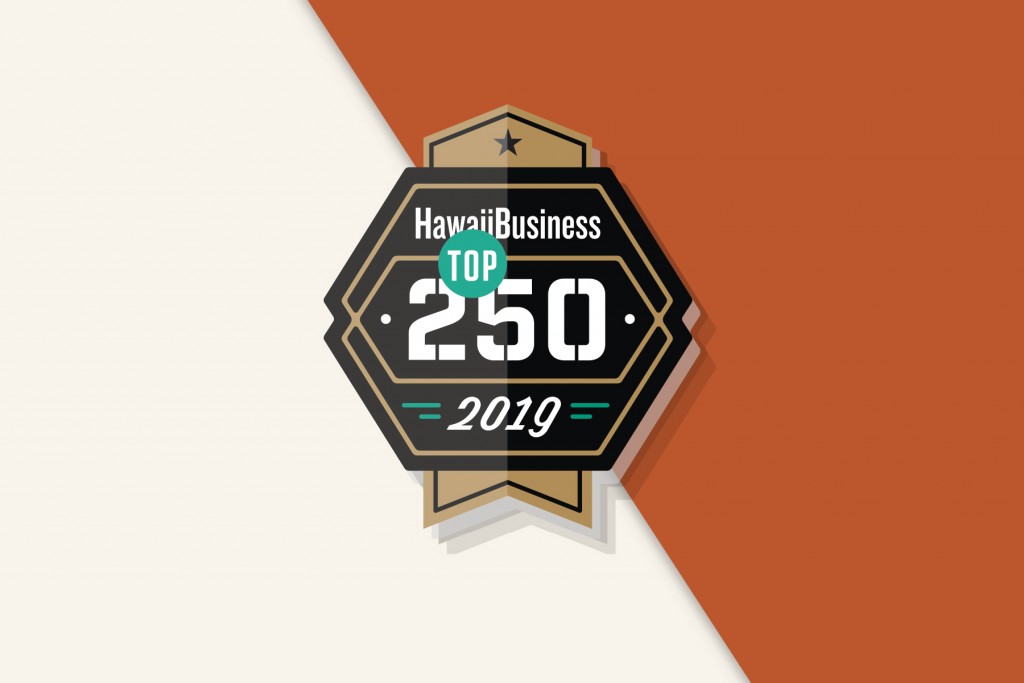 Bacon Universal Co., Inc.
Bacon Universal Company is honored to be recognized as one of Hawaii's Top 250 Businesses.
While Construction industry has seen significant gains over the last several years, our success would not be possible without our dedicated staff and valued customers along with the support of our trusted lines of Komatsu and Kubota equipment.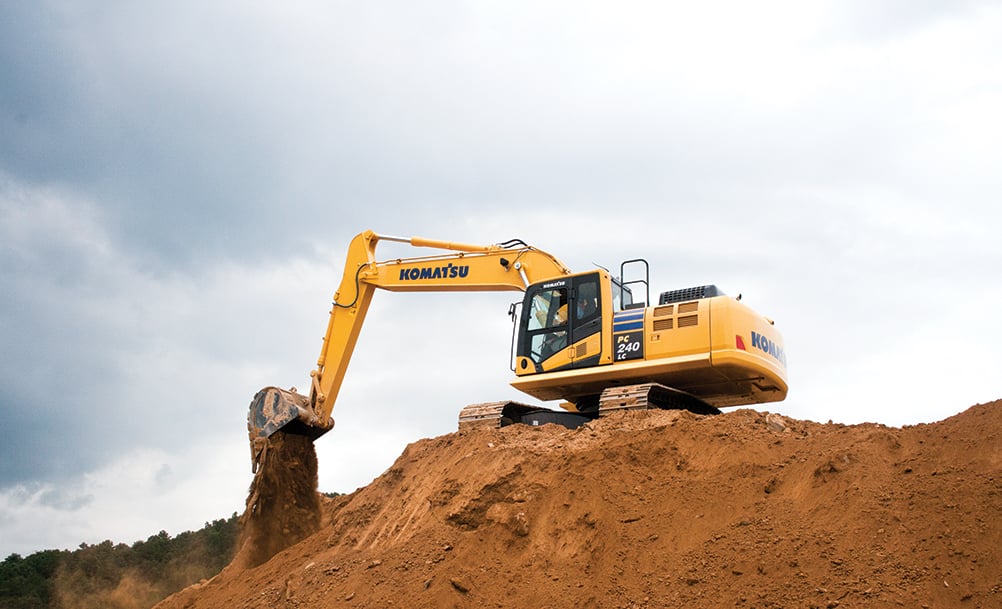 Bacon Universal has also made a monumental shift in how we communicate with our customers.
Utilizing a very strategic marketing campaign, engaging in radio, TV and print advertising as well as email marketing we have been able to reach more customers than ever before. This strategy has helped us dramatically increase our Market Share of construction equipment, agriculture and material handling equipment sales.
Recognizing the importance of having new equipment in stock and ready for delivery Bacon Universal has worked closely with our manufacturing partners to ensure the best possible pricing and availability for our customers and have significantly increased our inventory of new equipment.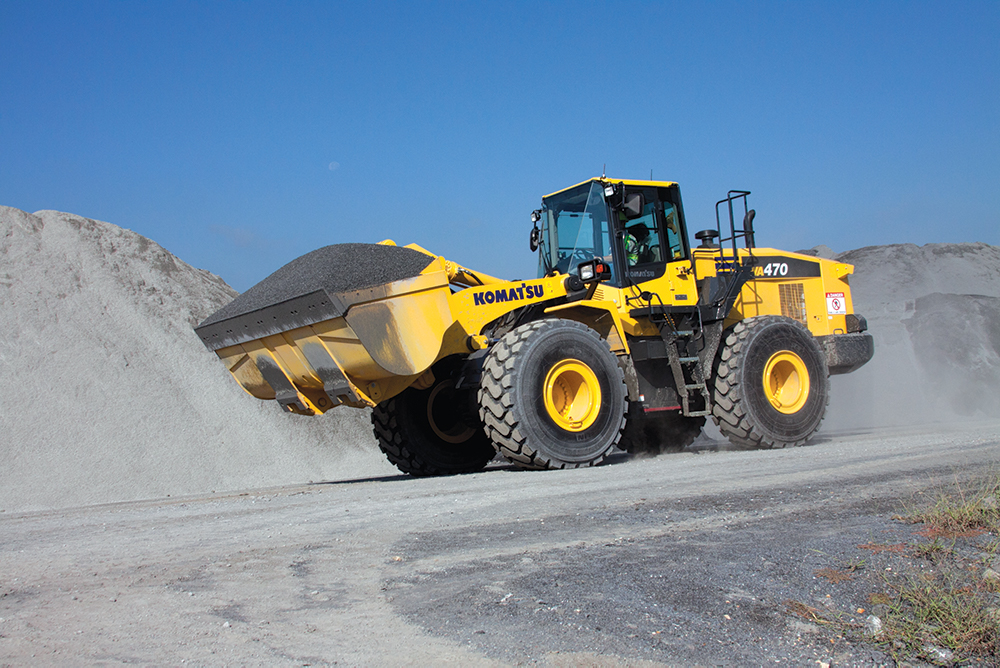 Bacon Universal has also made a large investment updating our rental fleet which improves "up time" for our customers and reduces repair costs for Bacon Universal.
With several hundred machines of varying makes and models available throughout the Islands, Bacon Universal has become the go to source for rental equipment.
Even with all the improvements Bacon Universal has made over the last several years we realize that nothing beats excellent customer service so we have increased our "Customer Facing" staff to be able to service our customers quicker and more efficiently.
Bacon Universal has truly established a "Customer First" culture where each and every employee is tasked with responding to customers concerns quickly, professionally and with the customer's best interest at heart.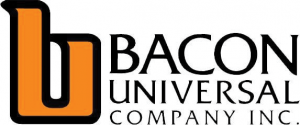 Kauai
1856 Haleukana Street
Lihue, HI 96766 | (808) 245-8472
Maui
800 Alua Street
Wailuku, HI 96793 | (808) 244-9158
Hilo
215A Railroad Avenue
Hilo, HI 96720 | (808) 935-8595
Kailua-Kona
74-5039 Queen Kaahumanu Hwy., Suite B
Kailua-Kona, HI 96740 | 808) 326-1212
Bacon Universal Co., Inc. | Oahu Corporate Headquarters, 918 Ahua Street, Honolulu, HI 96819 | (808) 839-7202 | baconuniversal.com
Cades Schutte LLP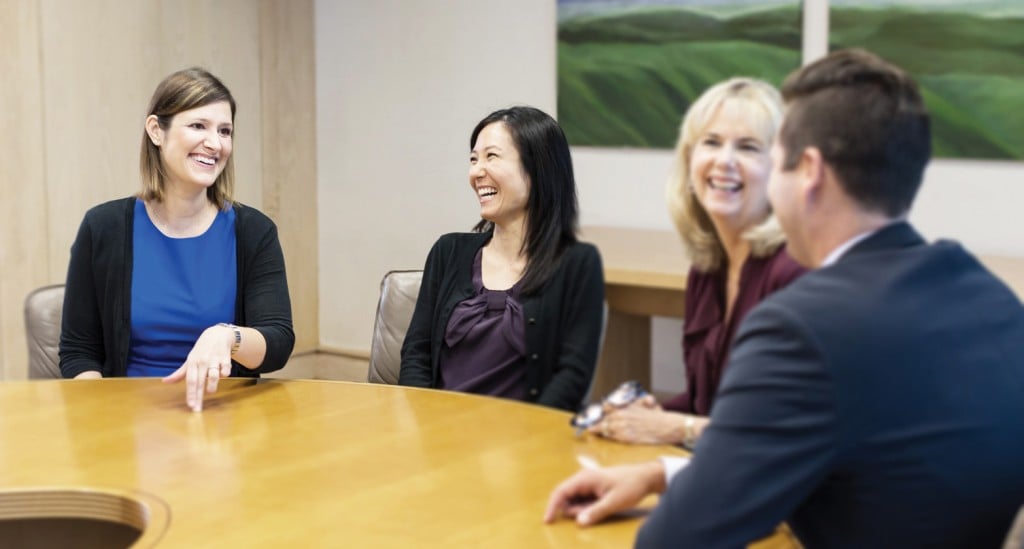 Cades Schutte LLP, or "Cades" as it is affectionately known in Honolulu, is the largest law firm in Hawaii with one overall mission: providing clients with outstanding legal service, guidance and support. We are a full-service law firm with over 70 attorneys providing specialized legal services in over 25 practice areas including corporate; lending and financial services; real estate development and sales; intellectual property; commercial litigation; labor and employment; wills, trusts and estates; and taxation. Cades also developed its practice groups by industries which enables our attorneys to provide legal assistance specialized to more than 50 industries. Cades' attorneys from different practice areas work together and collaborate, giving clients the benefit of our firm's full wealth of talent and expertise.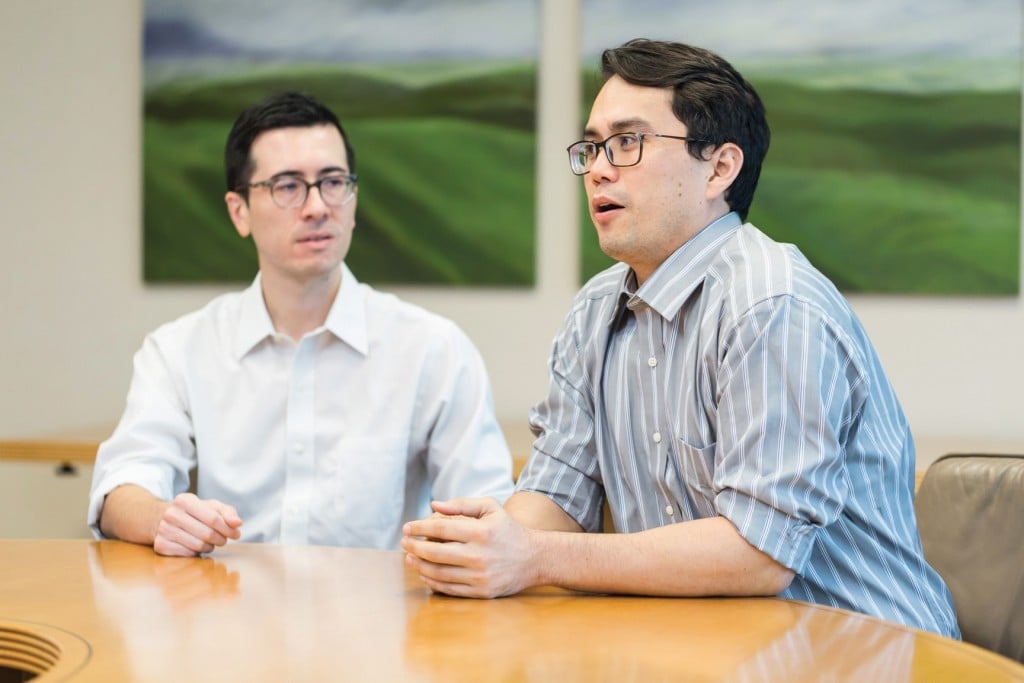 Our efforts have not gone unnoticed. Thirty-five of our attorneys are recognized as The Best Lawyers of America® in 2019, with many of our attorneys receiving this distinction annually for over three decades. Our attorneys have also been recognized by other prestigious evaluators of legal talent including Chambers and Partners, Super Lawyers, Benchmark Litigation, and Martindale-Hubbell®. In Hawaii, Cades has continuously been recognized as one of Hawaii Business Magazine's Top 250 Companies since 2007.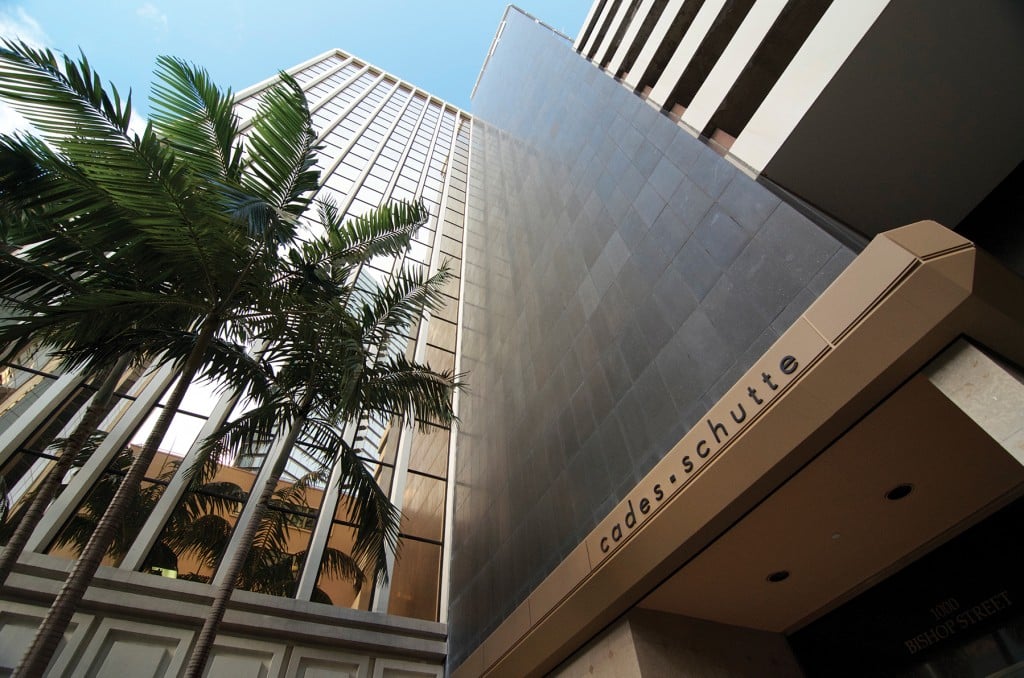 From the firm's inception in 1922 until today, our firm has served as counsel for some of the most notable cases in state history. We have offices across the state, in Honolulu, Kona, Waimea, Kahului, and Lihue. Most of our attorneys have strong ties to Hawaii and are uniquely skilled to serve the needs of local residents and businesses. And with business evolving to cover a global perspective, Cades is equally poised to assist national and international clients.

Cades Schutte LLP | 1000 Bishop Street, Suite 1200, Honolulu, HI 96813 | (808) 521-9200 | cades.com
© 2019 Cades Schutte LLP. All Rights Reserved. Management Committee: Marc E. Rousseau, Ryan M. Wilson, Nathan T. Okubo.
Chaminade University of Honolulu
There are a lot of dreams-in-the-making at Chaminade University.
We've got future doctors and nurses, teachers and counselors, entrepreneurs and politicians, artists and scientists. There are lots of leaders-in-the-making at Chaminade, too, and that's no accident.
We're proud to attract ambitious learners from near and far with world-class offerings: A highly-regarded faculty, broad suite of leading academic programs, social justice-focused mission, and robust student research, mentorship, and study abroad opportunities.
In addition to all that, we're proud to be a right fit for every student — whatever their goals.
From day courses for traditional undergraduates to online graduate degrees for working professionals, we've built our programs to ensure individualized learning and to set students up for success.
Under the leadership of President Dr. Lynn Babington, Chaminade University has not only continued to pursue excellence, we've embraced our role as — in her words — the "relevant university, the innovative university, and the university that contributes to the betterment of society."
Over the last year, for example, we partnered with the Hawaii School of Professional Psychology to ensure the only doctor of psychology program in the islands continues to serve students.
And recognizing the need for business leadership in growing and emerging fields in Hawaii, we launched two new MBA tracks: Healthcare Administration and Science and Technology Innovation.
That's relevance.
Also in 2019, we celebrated the successful completion of Chaminade's "Bridges to the Future" campaign, exceeding our goal of raising $100 million over 10 years.
With the generous support, Chaminade renovated all major buildings on campus, doubled its endowment, created 46 new scholarships and offers the only four-year graduation guarantee in Hawaii.
That's innovation.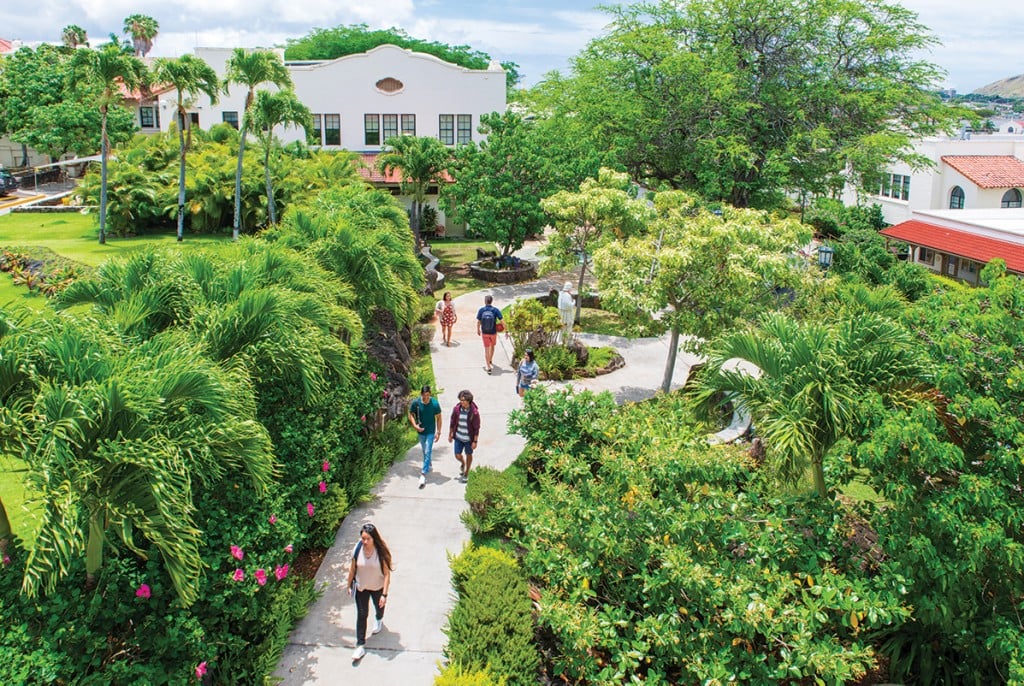 And as we've expanded our offerings across campus, we've also bolstered our student support and success programs.
Our advising and career development team counsels students across academic programs as they map out their university journeys, links them up with valuable internship and employment opportunities, and provides one-on-one tutoring services.
Because our message to students is simple: We're here for you — every step of the way. That's a university working to build a better world, one student's dream at a time.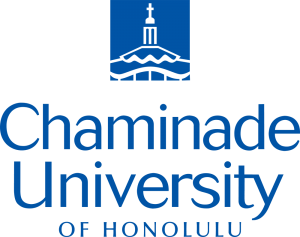 Chaminade University of Honolulu | 3140 Waialae Avenue, Honolulu, Hawaii 96816 | (808) 735-4711 | Chaminade.edu
Dorvin D. Leis Co., Inc.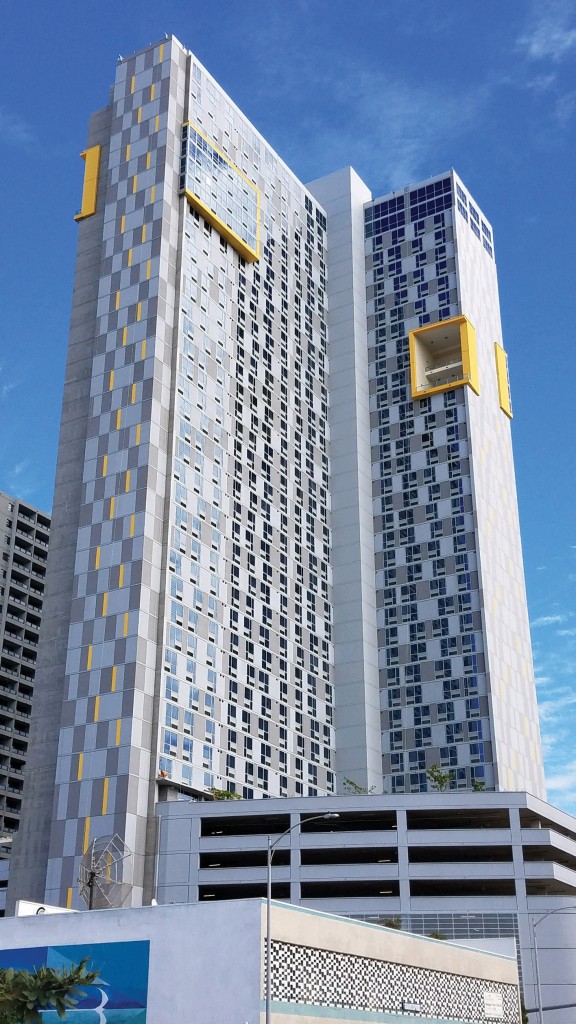 Halfway through 2019 DDL is very busy and happy to report that business looks good going forward. 2018 was a strong year with large revenues. Some of our 2019 new project starts have been pushed back, leading to a potentially strong revenue stream projection for 2020. The work will be diverse and spread across all Islands and Guam.
As we reflect on our volume of work we also recognize that the entire industry will be busy. When assessing the work on Oahu, military projects, Guam, and the large neighbor island projects poised to start, it is not hard to conclude that the construction industry statewide will be challenged. We have a history of keeping pace with resource requirements in a busy market and are well positioned with over 700 employees spread over all islands and Guam which allows us to be fluid when addressing those requirements.
Our backlog is wide-ranging and diverse including High Rises, Military, Commercial, Hotel, Resort, Residential, Design Build, Energy, Service and Special Projects. Our Full Service Fire Systems initiative is doing well and growing along with the Service Division.
"Safety First" continues to be a core component of the company's culture. Our efforts will continue to be centered on safety to eliminate accidents and injuries. Prevention and a strong back-to-work program are monitored daily.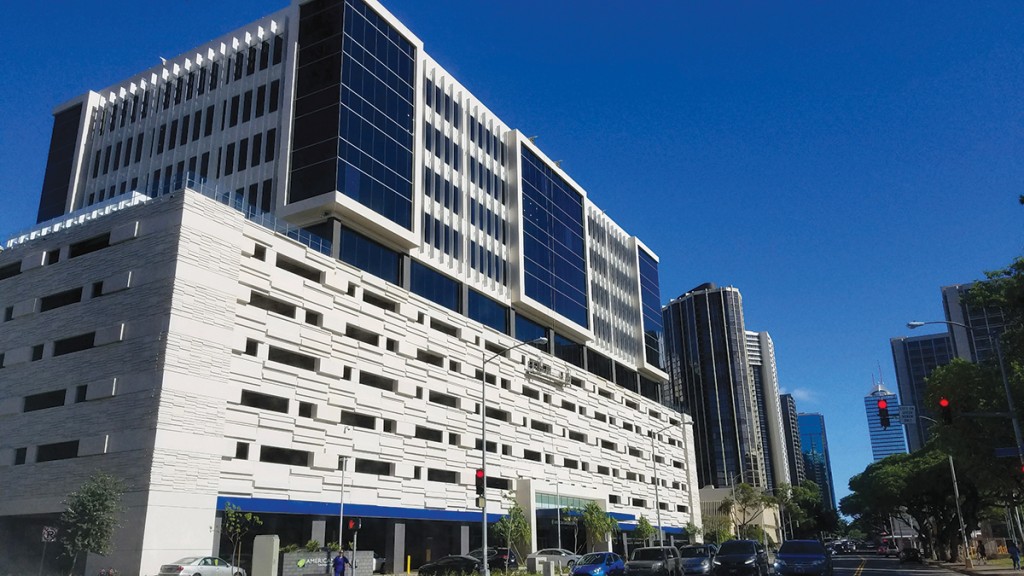 As the complexities of our industry become more demanding we must be able to adapt or get left behind. Technology, employee recruitment and development, bridging the generational gap, insurance issues, risk management, are all important topics to be dealt with in parallel with our self-perform building process.
As we look forward, we feel fortunate to be in a good position that enables us to continue to support our employees with work, advancement opportunities and good benefits. Moreover, we recognize the importance of delivering a high level of performance to our customers and industry partners. Our success has allowed us to be very involved in what we call "community spirit"—giving back to the communities that we work in.
We look forward to the challenges and opportunities ahead.

Dorvin D. Leis Co., Inc. | Corporate Main Office, 202 Lalo Street, Kahului, Hawaii 96732 | (808) 877-3902 | leisinc.com
Hawai'i Gas
Clean Energy Solutions for Hawaii's Future
For 115 years, Hawai'i Gas has served Hawaii's major sectors, including hotels, restaurants, hospitals, military, government and families. Our 320+ energy professionals serve 68,000 customers statewide with clean, safe, reliable gas for cooking, water heating, clothes drying, outdoor lighting and natural gas and propane back-up generators to bring resiliency and security to a home or business.
Directly using gas energy in appliances is three times more efficient than electricity derived from fossil fuels — saving energy and dollars. Gas energy produces 50% less CO2 emissions than coal and 30% less than oil, both of which are used to generate electricity in Hawai'i.
Our O'ahu pipeline has one of the highest concentrations of hydrogen of any gas utility in the world. Hydrogen is a clean energy source — when burned with oxygen, its only byproduct is water.
Increasing Hawaii's Resiliency
Residents and businesses rely on natural gas and propane to cook food and heat water if the power goes out during an emergency. Gas can also be integrated with renewable energy like it is at Kahauiki Village, which uses a cost-effective and resilient combination of solar PV, batteries, and a propane gas-powered generator to provide continuous energy for the village residents' needs.
Now Producing Renewable Natural Gas
In December 2018, the City and County of Honolulu in partnership with Hawai'i Gas commenced operations at an innovative renewable natural gas (RNG) facility at the City's Honouliuli Wastewater Treatment Plant. The RNG Facility converts sewage waste-derived biogas into pipeline-quality RNG, producing 800,000 therms of carbon-negative energy annually. We are pursuing other local partnership opportunities for RNG and other RNG suppliers.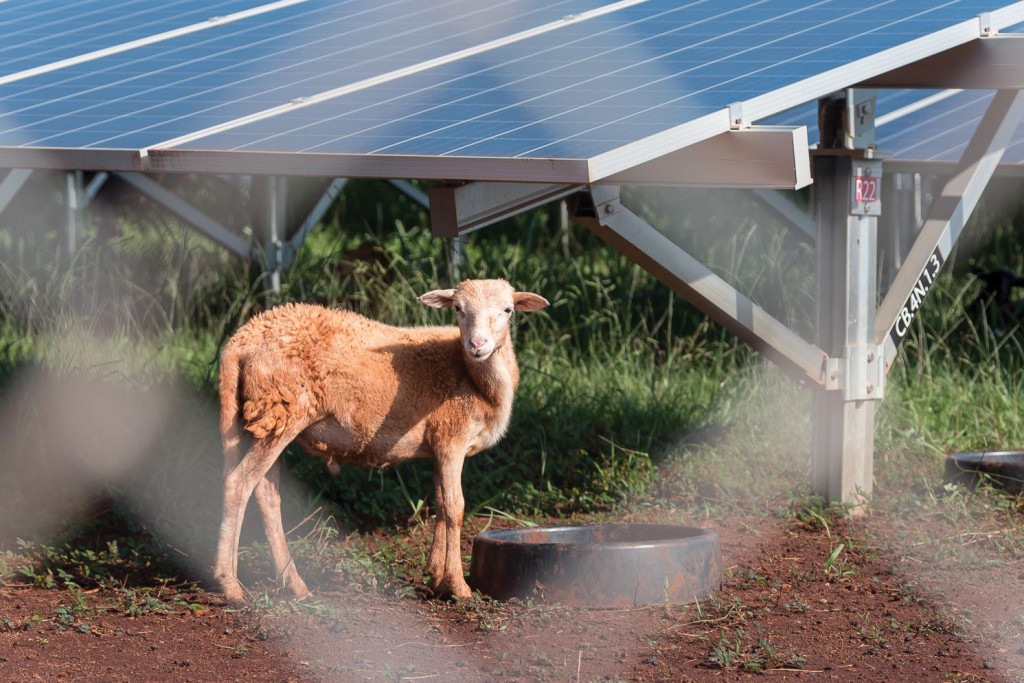 Our Solar Farm Sister Company
Hawai'i Gas dedicated the Waihonu Solar Farm in 2016, which has a combined output of six-and-a-half megawatts, enough to power 1,000 homes. At Waihonu, sheep graze under the solar panels, minimizing the need for grass cutting which can produce dust and particles that may settle on the panels reducing the energy output.
The Future of Energy
Hawai'i Gas continues to advance Hawaii's clean energy future by diversifying its energy mix. We're proud to be at the forefront of innovative initiatives to ensure affordable clean energy options for our community.

Hawai'i Gas | 745 Fort Street, 18th Floor, Honolulu, HI 96813 | (808) 535-5900 | hawaiigas.com | Facebook: @HawaiiGas Instagram: @higoodenergy Twitter: @HIGoodEnergy
HawaiiUSA Federal Credit Union
The HawaiiUSA story
HawaiiUSA Federal Credit Union first opened in 1936 in support of elementary school teachers in the Honolulu District and all teachers from every grade level in rural Oahu. Today, HawaiiUSA has grown to be the largest credit union in the State of Hawaii in both assets and membership, and now includes individuals (and their family members) in the field of education—employees, retirees, students, and parents—of a majority of schools on Oahu, Maui, and the Big Island, as well as a large number of businesses and associational groups.
A credit union where Life matters
Delivering exceptional experiences starts with HawaiiUSA's Life matters promise – to improve members' lives by encouraging them to dream big about their life goals and providing financial wellness advice and tools to make them a reality.
Convenient and simple banking experiences—digitally and in-branch
HawaiiUSA has worked towards promoting innovative and collaborative engagement options for its members. That's why whether it's walking into one of their branches, speaking to their Call Center, or using online or mobile channels, their focus is creating user experiences high in both value and satisfaction.
Our responsibility to our members and partners
For more than 80 years, HawaiiUSA has been a proponent for the financial health of its members, affiliated businesses, and communities. With its full assortment of banking products and services, emphasis on education and financial consulting, and local giveback in the form of scholarships, educator stipends, and school partnerships, HawaiiUSA helps its members to choose wisely because Life matters. For more information, visit hawaiiusafcu.com
"REHAB Hospital of the Pacific is invested in providing a comprehensive overall wellness program for our staff. We are extremely grateful to HawaiiUSA for their support and partnership over the past 2 years in developing financial wellness resources and training for our REHAB employees."
– Lori Yoshioka, Director of Human Resources (REHAB Hospital of the Pacific)

HawaiiUsa Federal Credit Union | 1226 College Walk, Honolulu, HI 96817 | (808) 534-4300 | hawaiiusafcu.com
Par Hawaii
Par Hawaii continues a long legacy of helping Hawaii meet its energy goals. In May 1968, Governor John Burns approached James Gary, then chairman, president and CEO of Honolulu Gas Co., about building a second refinery to fill the growing needs of the tourism industry and the military, while reducing Hawaii's dependence on imported petroleum products.
U.S. Secretary of the Interior Stewart Udall, U.S. Representative Patsy Mink, U.S. Senator Daniel Inouye and state Senator George Ariyoshi joined Gov. Burns in clearing the path for Gary to obtain a Foreign Trade Zone designation and construct the refinery in Campbell Industrial Park. The Hawaiian Independent Refinery, Inc. facility officially began operating in April 1972.
Through years of successive ownership by Pacific Resources, Inc., Broken Hill Proprietary, Tesoro Corporation and now Par Pacific Holdings, the refinery has undergone millions of dollars in upgrades to accommodate the state's growing appetite for jet fuel, diesel, marine fuels, gasoline and asphalt—all while operating in a safe and reliable manner.
The spirit of collaboration with government leaders continues today. Governor David Ige presided over a groundbreaking ceremony last October for the Kapolei refinery's new distillate hydrotreater unit that will produce cleaner ultra-low sulfur diesel and more jet fuel, two products that are in high demand.
Most recently, following Island Energy Services' decision to cease refining operations, Par again stepped up to meet the state's energy needs, investing millions of dollars to acquire select assets from IES' owner while preserving more than 80 good-paying local jobs. With the former IES equipment and employees now integrated into the Par Hawaii refining operation, Par has resumed refining fuels for Hawaii's electric utilities.
Combined with its other acquisitions on the Mainland, Par Pacific has established a network of refining and logistics assets offering operational synergies that improve the resiliency and reliability of our role as Hawaii's energy provider.
Par Hawaii is proud to have the opportunity to build on the legacy of our predecessors and is committed to continuing to cooperate with all stakeholders to provide the expertise and energy needed to power Hawaii's transition toward a more renewable future.

Par Hawaii | 1132 Bishop Street, Suite 2500 | Honolulu, Hawaii 96813 U.S.A. | (808) 535-5999 | ParHawaii.com
St. Francis Healthcare System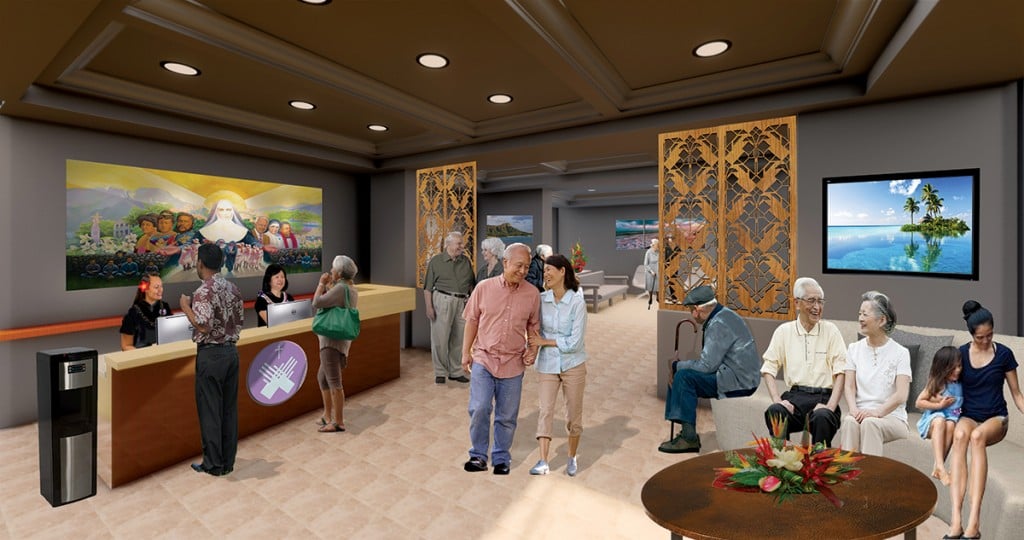 Carrying on a 136-year legacy of caring is serious business. It requires being deeply attuned to the needs of families and being willing to do whatever it takes to deliver the best quality of life for them.
Putting the needs of others first may be counterintuitive, but it has worked for St. Francis Healthcare System.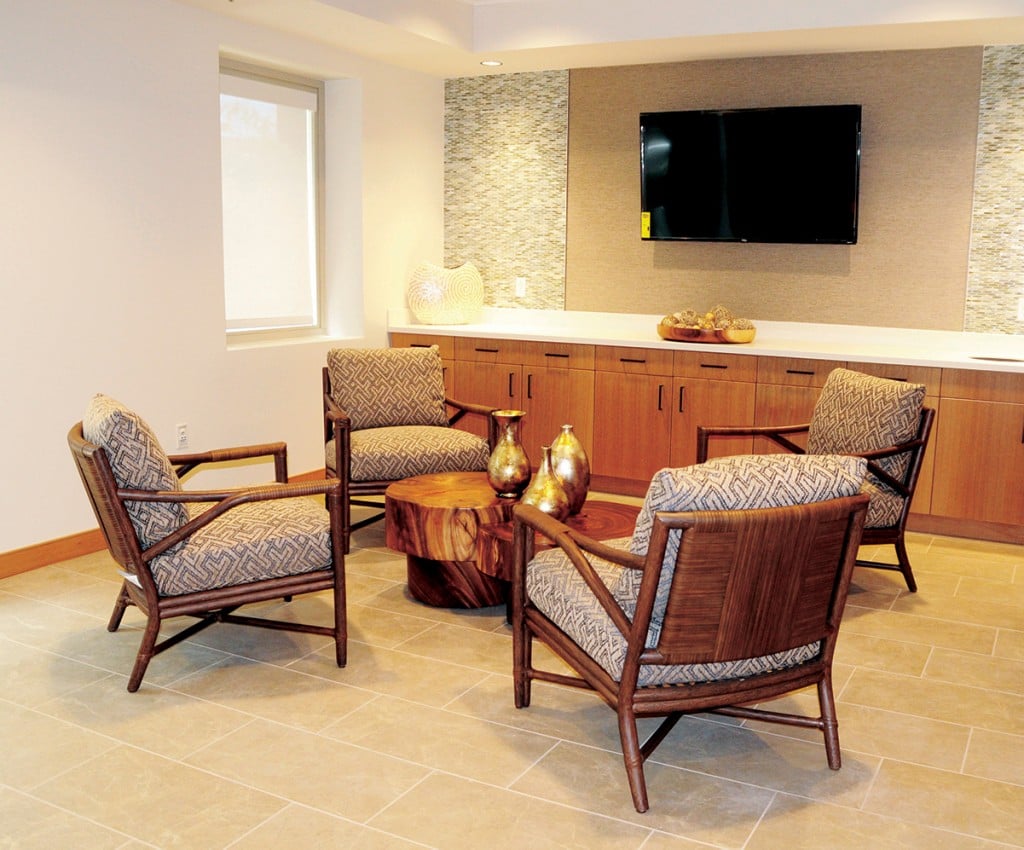 Anticipating the needs of Hawaii's fast-growing senior population, St. Francis launched one of its most ambitious projects to date: the transformation of its Liliha campus into the St. Francis Kūpuna Village to support seniors and family caregivers.
St. Francis is now wrapping up another phase of the St. Francis Kūpuna Village and preparing to unveil a 111-unit assisted living facility in early 2020 that promises to offer life-enriching amenities at competitive prices to make quality care accessible for more families.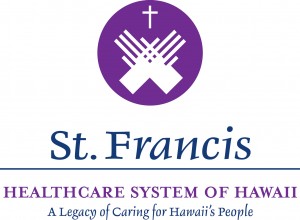 St. Francis Healthcare System | P.O. Box 29700 Honolulu, Hawaii 96820 | (808) 547-6500 | stfrancishawaii.org
Sutter Health Kāhi Mōhala
Sutter Health Kāhi Mōhala is Hawaii's only freestanding not-for-profit psychiatric hospital focusing on children and teens. The hospital's serene 14.5-acre pocket of former Ewa sugar land in Leeward Oahu, Kāhi Mōhala is native Hawaiian for "a place to blossom, open and shine" – the meaning of Kāhi Mōhala in Hawaiian.
Sutter Health Kāhi Mōhala embraces an interdisciplinary, patient-centered approach to mental health treatment, integrating emotional, physical, cognitive and behavioral healthcare. The Kāhi Mōhala C.A.R.E.S. philosophy (Culture of Aloha, Relationship-Based and Environment of Safety) incorporates the feedback of both patients and staff in developing the most positive and healing trauma-informed care.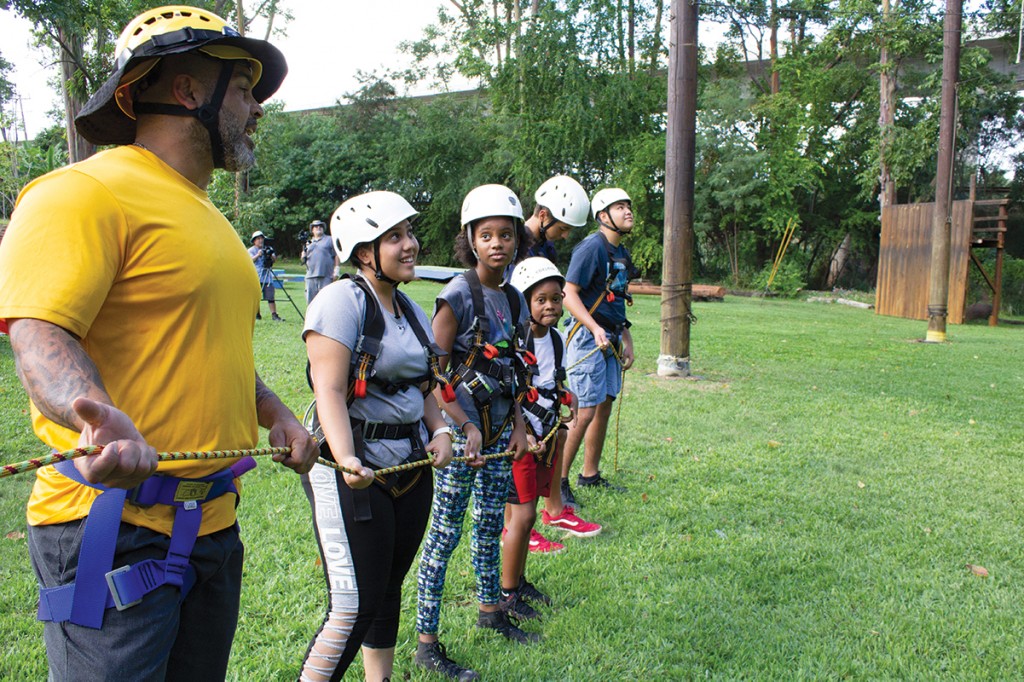 With 88 licensed beds and a clinical staff of some 250 mental health professionals, patients experience days of group, individual, occupational and recreational therapies plus classroom time. Sutter Health Kāhi Mōhala's signature Reality-Oriented Physical Experiential Services (ROPES) challenge course provides patients the opportunity to build trust and determination and work collaboratively to move beyond fear through activities of increasing difficulty.
Sutter Health Kāhi Mōhala is dedicated to improving the quality of life and restoring hope for individuals and families affected by mental illness in Hawaii.
Sutter Health Kāhi Mōhala | 91-2301 Old Fort Weaver Road, Ewa Beach, Hawaii 96706 | (808) 671-8511 | sutterhealth.org/kahi
Swinerton
Since 2003 Swinerton Hawaii has been instrumental in building landmarks, from Target Ala Moana Center to the Tiffany & Co. Waikiki store, and the firm's new projects include the Ililani Condominiums, 1-Hotel Hanalei Bay, Turtle Bay Resort's renovations, and the Hilton Hawaiian Village Tapa Tower.
This June, Vice President/Division Manager George Ehara, who opened the Hawaii Division in 2003 and grew the company to a premier contracting firm with annual revenues grossing over $250 million in construction projects, entered retirement. Aaron Yamasaki, a Punahou graduate with a BS in Construction Management and a BA in Architecture from the University of Washington, has been named Division Manager of Hawaii operations.
"I am honored and excited for the opportunity to be the next Hawaii Division Manager. Since Swinerton Hawaii started in 2003, George has been instrumental in building the company into what it is today. As I look ahead to our future I see many opportunities for furthering our success," Yamasaki said.
Yamasaki first joined Swinerton in 2012 and managed projects including the PJKK Federal building and U.S. Courthouse, Target Ala Moana Center, Hyatt Centric Waikiki Beach, Sheraton Maui Resort & Spa, and the Westin Maui Resort & Spa renovations. Prior to his promotion, Yamasaki led all of Swinerton's operations in the island of Maui as Senior Project Manager for the Hawaii Division.
"Aaron's deep local roots and strong business skills make him an exceptional fit to manage our Hawaii operations," said Eric Foster, Swinerton President and Chief Operating Officer. "I look forward to seeing Aaron build our momentum in Hawaii in the coming years. It is an exciting time for our 200 strong Hawaii team, clients and partners, and the community."
With 131 years in business, Swinerton's diverse portfolio includes schools, federal projects, retail and hospitality clients, healthcare services, high rises, master-planned communities and energy-efficient buildings. Swinerton has celebrated several major successes in recent years including the completion of the Sheraton Maui Resort & Spa and the Tiffany & Co. Waikiki store, along with its expansion into affordable housing with the newly completed Hale Kewalo, nearly completed Nohona Hale, and the upcoming Ililani Condominiums and Queen Emma Building renovation project in Downtown Honolulu.

Swinerton | 1003 Bishop St., Suite 1340, Honolulu, HI 96813 | (808) 521-8408 | swinerton.com