Training Pilots for Hawaii's Future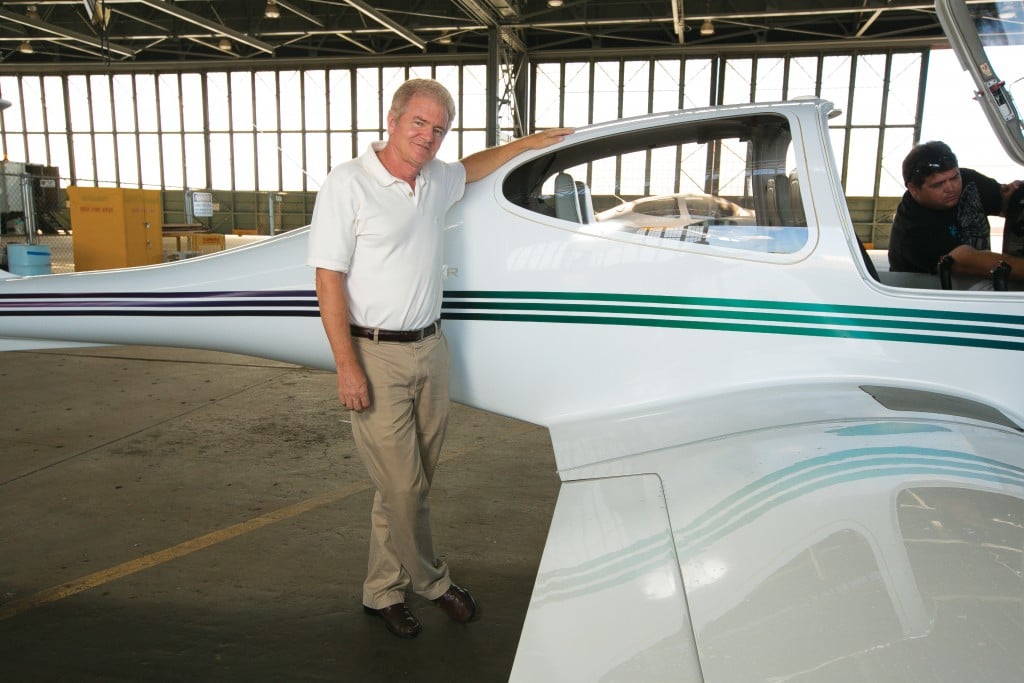 Retired TWA pilot Peter Forman says the growing airline industry is not prepared for a looming pilot shortage and that's why he wants to grow the Commercial Aviation Program at UH's Honolulu Community College.
Forman is the coordinator of the two-year associate-degree program that conducts flight lessons from Kalaeloa Airport and holds classes in a refurbished World World II hangar on site.
"There is a pilot shortage coming and we are trying to provide a proficient number of well-trained graduates for the shortage," Forman says. The program has around 60 students now, he says, but could accommodate 10 times that many.
Instructors teach students using three kinds of aircraft – a Piper Arrow and a Diamond DA40, both single-engine aircraft, and a dual engine Piper Seminole – and innovative flight-simulation technology.
Nathan Kagihara, 48, is returning to the program after dropping out during the program's early days in the 1980s because he couldn't afford to continue, a common problem then and today. "I started in 1983," Kagihara says, "but, coming from a poor family, that wasn't something I could just do. I had to work on the side, which made me become a professional (aviation) mechanic and then life just kind of took control."
Today's cost for the two-year program ranges from $55,000 to $65,000, with each training flight costing around $200.
Kagihara believes he is now too old to become a commercial pilot, but says, "My goal is to become a flight instructor full time as a career and then help the younger students get through the program and become pilots."
Economic growth in Asia and developing countries worldwide is creating more demand for air travel and pilots. "Many of the airlines in Asia are now paying the highest airline pilot wages in the world. This has led many of the pilots in the U.S. to take up these jobs, including some former Aloha Airline pilots," Kagihara says.
As global demand draws away experienced national pilots, regional pilots will take over the higher-paid national and international routes. As a state that depends on regional flights to support tourism, Hawaii could suffer from a regional pilot shortage.
Alyssa Jay, a former student at Arizona State University, has returned home and works as a flight instructor at the HCC program. Like many graduates of aviation programs, she is working as a flight instructor to build up the flight hours she needs to be hired as a regional pilot. Similarly, HCC graduates will need to put in additional flight hours before they become commercial pilots, Jay says.