Uncommon Cures to Summer Boredom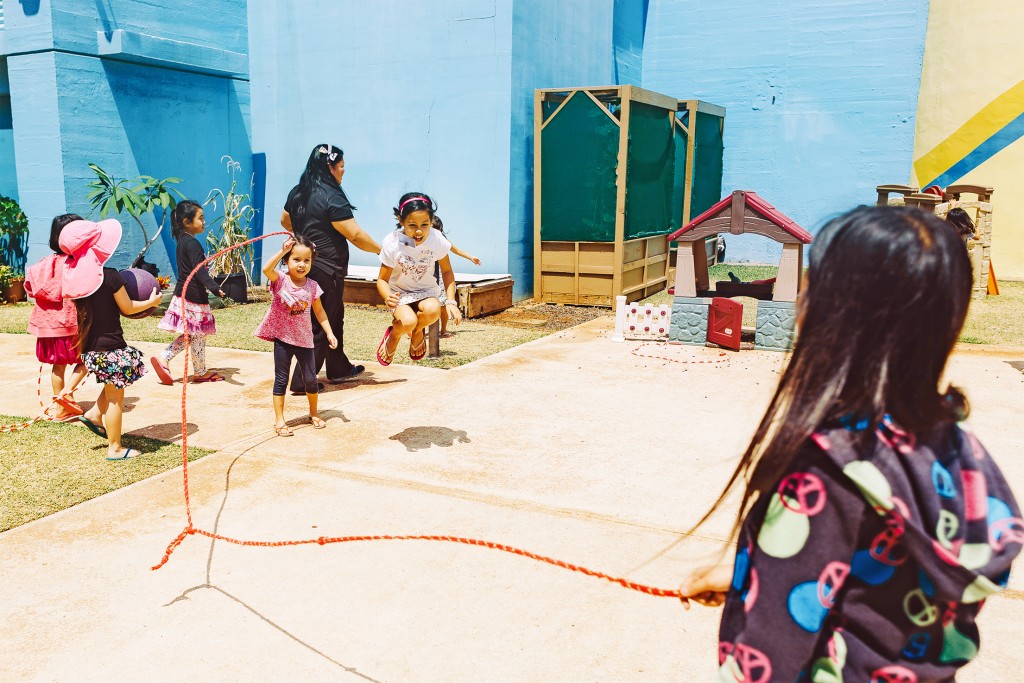 Can't take all summer off from work to play with your kids? Here are seven ways on how to engage them while you keep your job.
---
Art Explorium
Before they become self-conscious of their artistic skills, says executive director Heather Williams, children ages 2 and up can "nurture their creativity" through the Art Explorium's workshops and activities. For instance, at the open studio, they can venture to different stations such as "Trash to Treasure" and create art from discarded items like toilet paper rolls, fabric scraps and bottle caps. Whether they're at a Japanese enameling workshop or open studio, Williams says, it's just a great place to take kids "to get that creative outlet."
artexplorium.org
312-4316
info@artexplorium.org
---
The Green House's Eco Explorer Day Camp
Ideas of sustainability form early, which is why director Karla Meek believes in the importance of these environmental education  programs. The four-week Eco Explorer Day camp in June gives children 5 to 11 a chance to appreciate nature and learn about reusing and recycling. If you have hyperactive kids, one aspect of this program may seem counterintuitive. "We have them sit quietly in the front garden … to just observe," Meek says. "Everything in their lives is moving so fast. Quiet time can be challenging, but offers many learning opportunities." Each week, The Green House offers different activities, from making pizza and nachos in an outdoor oven to papermaking using plant fibers.
www.thegreenhousehawaii.com
524-8427
info@thegreenhousehawaii.com
---
Discovery Center's Summer Break Discovery Camp
Every season, The Discovery Center plans themed weeks to engage kids ages 5 to 8. This summer, they can sign up for Olympic week to learn about Rio de Janeiro or Mission Impossible week to analyze fingerprints and decipher codes. Discovery Center president Liane Usher says interactivity is an important component of the 12-week summer camp. She says the children take a lot of pride in the hands-on projects. "I send my kids to the camp and they can't wait to show me what they did."
www.discoverycenterhawaii.org
524-5437
info@discoverycenterhawaii.org
---
Gunstock Ranch Horse Camp
Kids age 7 to 12 can live out their cowboy fantasies by learning how to ride horseback. Forty-year-old Gunstock Ranch offers two summer daycamps for beginning riders, one in June and another in July. From 8 a.m. to 2 p.m., they'll be educated in Western and some English-style riding, and get a trail ride. Event, sales and marketing director Lilia Tollefsen says the camps are "a nice introduction and great segue if they want to do riding lessons. It's an interesting activity if they are itching to spend more time with horses."
gunstockranch.com
341-3995
rides@gunstockranch.com
---
Kamaaina Kids Specialty Day Camps
Youngsters from kindergarten through grade 6 feed turtles and interact with stingrays and dolphins when they attend the specialty day camp at Sea Life Park, one of six themed weeks by Kamaaina Kids. At this one, they will get close to marine life and learn about water safety and beach cleanup. It may even turn a love of marine life into a career. Kamaaina Kids program manager Jacque Shin says, "We have two incidents I know of where kids that have gone to our program end up working for Sea Life Park."
www.kamaainakids.com/intersessions-summer
262-4538
---
Performing Arts Center of Kapolei
Those who want to test their acting chops can do so at PACK's one-week camp for beginners (ages 5 to 9) or take the three-week intensive camp (ages 6 to 14) to learn how to sing, act and dance. "It gives them a taste of what it's like to perform," says artistic director Rachelle Amparo. "We've had kids who have gone from our program to major in film and been extras in movies." You may have seen past student Xander van den Berg in Hawaii Five-O. He says, "PACK summer program holds a special place in my heart. It's how I got into my love of theater in the first place."
www.packapolei.org
305-8048
pack96707@gmail.com
---
Hawaii Nature Center's Sensational Nature Adventure Program
SNAP runs from June until August. "The purpose is getting kids between 6 and 11 outdoors to explore and grow an appreciation for the environment," says executive director Jeeyun Lee. Each themed week also includes a field trip and hike. For example, a week on bees might include crafts, an educational talk on migration and a guest lecture from a honeybee company. "I have a 6-year-old who participated and I've truly seen a mind shift from a girl who was afraid of bugs to holding millipedes and asking for a bug box for Christmas," Lee says.
hawaiinaturecenter.org/nature-programs/snap/
955-0100
hncinfo@hawaiinaturecenter.org