Unique Scholarships Give Second Chance at College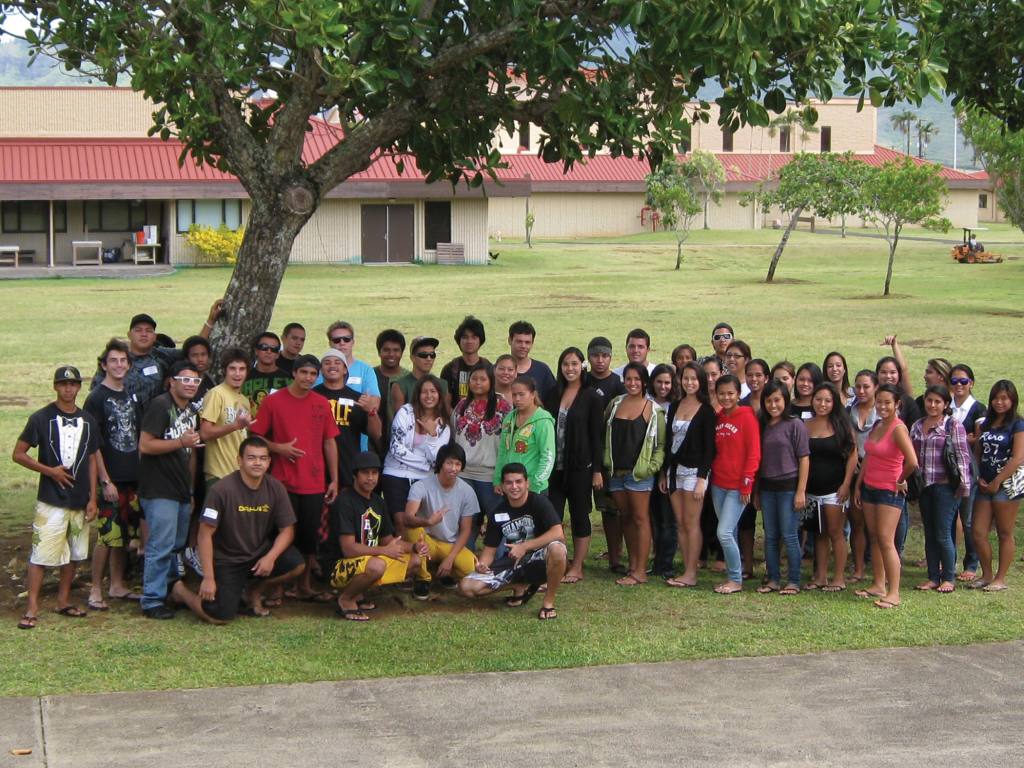 Jasmine "Tita" Kuhaulua never thought college was an option while she was in high school. After graduation, she had three children in quick succession and the possibility of college receded further.
But, the Waialeale Project has changed everything for the 25-year-old, part-time substitute teacher and sports coach. Kuhaulua is in her third semester at Kauai Community College and on her way toward a degree in education.
The project, funded by a modest Silicon Valley retiree now living on Hawaii Island, provides $5,000 a year to cover tuition and expenses for students who would likely otherwise never go to college. The program also offers support services that help these nontraditional students overcome their many challenges.
"I want my kids to know college is an option," says Kuhaulua. "If they see Mommy doing it, with everything else on top of my plate, then they'll think they can do it, too."
The program now supports 106 students in their first and second years at Kauai Community College – almost 10 percent of all Kauai CC students. The plan is to expand it to allUniversity of Hawaii community colleges, helping improve people's lives while creating a better-educated workforce and a stronger local economy.
Initially, each student is asked for a college commitment of just one year.
"If a person goes to one more year of school beyond high school, they make 30 percent more money over their lifetime. That's to be expected, of course," says Jim Lally, the retiree who launched the program. "They are also 28 percent less likely to be unemployed during any economic cycle downturn. But the one thing that was so shocking for me to learn is that their life expectancy is increased by seven years. With that one extra year of schooling, you live seven years longer."
Lally says Kauai CC's small setting felt like a perfect launch pad and chancellor Helen Cox was enthusiastic about the Waialeale Project.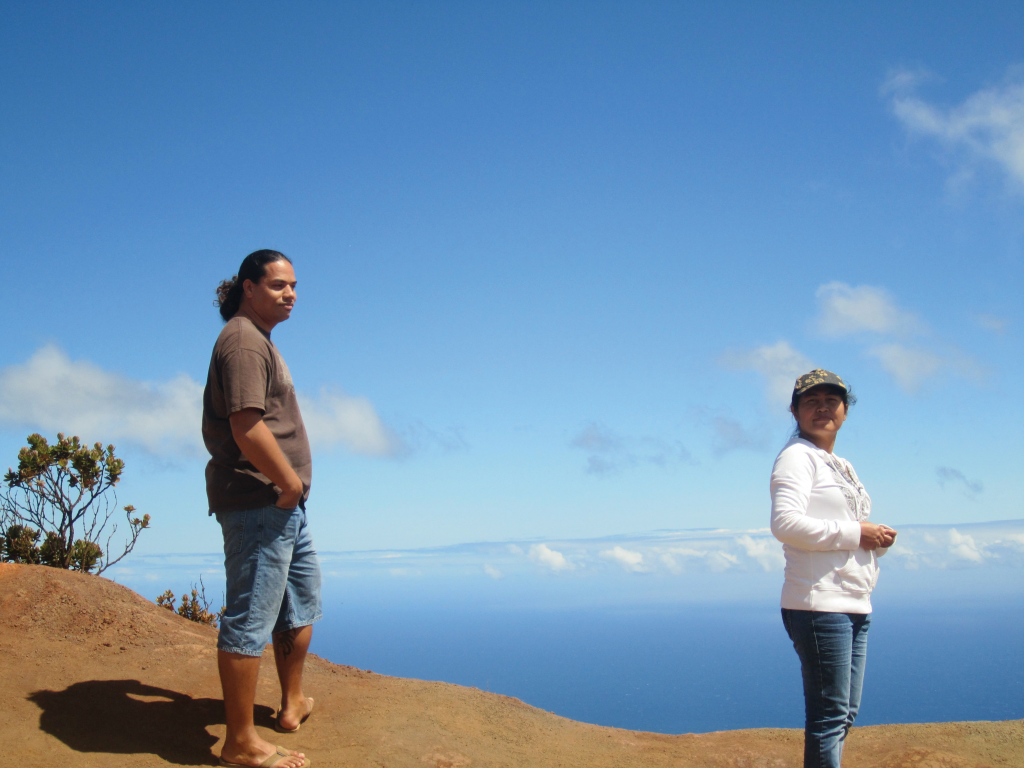 "It reaches an entirely new group of people and provides the participants the opportunity to not only attend college but do so with the financial, academic and social support that increases their chances of success," Cox says.
She praises Lally's generosity and his willingness to work with Kauai CC to build a pilot project that would identify candidates and remove barriers to their success.
"About half of our students come directly from high school and half are coming from social-service agencies – the unemployment office, Child and Family Service, the jail," says counselor Kimo Perry, Waialeale Project's coordinator.
Wendell Keaweamahi says he dropped out of school in the ninth grade, kicked around at odd jobs and ended up in prison on a drug conviction. Keaweamahi earned his high school diploma in prison, and Perry was able to arrange for the 47-year-old to start classes this fall as part of a transitional release program.
"Even though I've done wrong in my life, I can turn that around and do something positive," he says. "I want to earn a degree to be a substance-abuse counselor. I've made a lot of bad choices and decisions, and lived a past life of addiction, but I've learned a lot through the system. But now that I'm doing good, I have a goal."
The support system for students includes tutoring and training in life skills and study habits – even before they enter the classroom. Childcare support is crucial, Perry says, because most of the recruited students in their 20s have children and so do about 10 percent of the incoming high school graduates.
Both childcare and her day job were initial stumbling blocks for Lisa Rapozo. At 39, she had been a social-service assistant with the state's Child Protective Services department for 11 years. She says she loves the work, but her lack of college training stymied advancement, and the state's downsizing left her vulnerable.
"I got bumped back into a position I had come from earlier," says Rapozo. "That's what made me even more want to go back to school."
But, with two children and a fulltime job, adjustments were needed at home.
"I sat my husband down to make sure he would back me up on this," says Rapozo. "He has stepped up to the plate and does the laundry, the cooking, helping the kids with their homework. He's just a great support for me."
That support system also includes her parents and in-laws, with the extended family taking care of her youngest child, so she can finish her job and go to evening classes.
The program asks high school counselors to recommend students who might not have college aspirations. "We train the counselors in high school to recruit them and say, 'Just give us one year. You'll make more money, live longer, and we'll pay for it," Lally says. "… But, (later) we're telling the kids, 'If school is for you and you want to get an associate of arts degree, we'll pay for that also. All the tuition, books, fees, everything.' "
Statistics from the program's first full year are encouraging.
Nationwide, says Perry, "The re-enrollment rate between the first year (of community college) and second year is about 55 percent. Our re-enrollment rate was 54 percent. Our students are comparable to the national rate."
Another measure of student success is a 2.0 grade-point average and completing at least two-thirds of the courses you attempt. Outside the program, 60 percent of students achieve those goals; inside the program, the rate is a comparable 56 percent, Perry says.
"So our students are right there."
How You Can Help
Organizers of the Waialeale Project plan to expand, starting with Oahu's Windward Community College next fall. To help the program grow, they are asking businesses to sponsor individual students at $5,000 a year and then provide support and guidance.
"I'm asking the person who referred them to continue to stick with that person, to check in on them from time to time and see how they're doing. There's going to be an expectation to 'invest' in their student," says project coordinator Kimo Perry.
Want to help?
Call 808-245-8328 or
email waiale@hawaii.edu.