UPDATED: How Can You Help?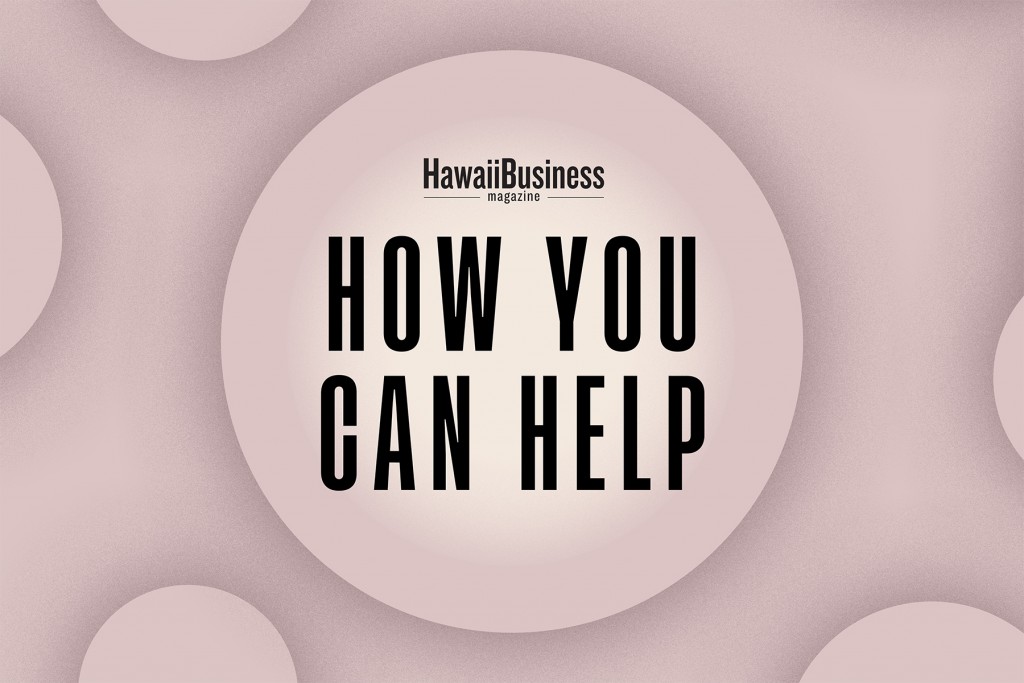 This landing page shows the many community efforts in Hawai'i that have been launched during the COVID-19 crisis. Read the brief descriptions and follow the links to learn more or support the effort.


SURVEY
⇒
AlohaTrace + Hawaiʻi Department of Health Survey

By answering six confidential, anonymous questions every day, you can help to combat the spread of COVID-19 in our state.

⇒

Participate in a Survey about COVID-19's Impacts on Businesses

Chambers of commerce from across Hawaii are partnering with the UH Economic Research Organization (UHERO) to field a new survey to study the economic impact of COVID-19 on Hawaii businesses.

⇒

Fight COVID-19 By Answering 6 Confidential Questions Online

AlohaTrace is a community-driven data collection effort relying on Hawaii residents to contribute information focusing on their symptoms, physical location and movement in the community. The initiative encourages users to submit information daily (or as frequently as possible), so they can send near real-time data to research organizations and Hawaii public health and government officials.



DONATE
⇒

All4Hawaii Challenge benefitting local food banks

Mauna Loa is proud to kick off the ALL4HAWAII Challenge, a digital fundraiser in an effort to provide food for those in need. The challenge will benefit Hawaii Foodbank (a member of Feeding America) and Maui Food Bank, and through the generosity of Foodland, each of these organizations will also receive grocery gift cards to enable their recipients to continue to shop for their families in a retail environment.

⇒

Donate to Local Food Banks to Feed Families in Need

Alaska Airlines is encouraging employees and guests to donate food to local foodbanks to double the impact of the airline's nonprofit donations. The Alaska Airlines Foundation recently provided more than 896,000 meals through donations to local food banks in Alaska, Washington, Oregon, California and Hawai'i. In addition they provided 273,000 meals of fresh food to food banks in 16 states recently.

⇒

Assist Hawaiʻi's Nonprofits

HONOLULU Magazine in conjunction with Hawai'i Community Foundation have repurposed Give Big Hawai'i into the The Aloha Campaign platform to assist in raising critical funds for nonprofits in Hawai'i during this time of exceptional need.

⇒

Feed a Hero and Support Local Restaurants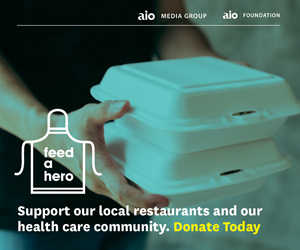 You Can Feed A Hero is an initiative to raise money and buy meals or gift cards from local restaurants and give them to health care providers, first responders and others on the front lines protecting our health and safety.

VOLUNTEER
⇒

Donate time, money or services to those with needs

Kukulu Switchboard is a digital community resource exchange using a facilitated digital peer-to-peer network. 'Asks' and 'Offers' for resources (financial, human, or otherwise) are posted, categorized and searchable to connect with needs.

⇒

Help Is On the Way

Free delivery services for kūpuna, quarantined individuals and families & others in need.

⇒

Connecting Our Kūpuna to Sponsors Who Can Help

Volunteers are people who are free of COVID-19 symptoms, have not traveled outside of Hawaiʻi in the last 21 days and are willing to get groceries, medication and necessary supplies to our kūpuna so they can stay home.

⇒

Volunteer for Those in Need

People who want to volunteer during this time of pandemic isolation can register at COVID-19: Respond with Aloha, which pairs individuals with volunteer opportunities. It is a statewide effort by Kanu Hawai'i and its partners.