Using Feedback to Improve Your Company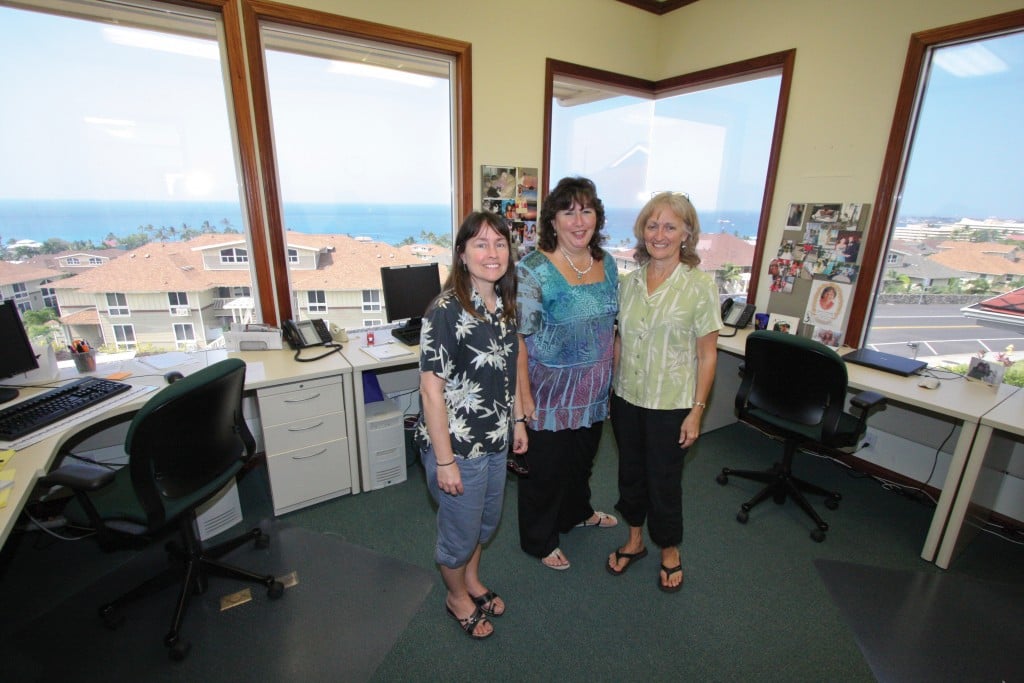 But Hospice of Kona placed fifth among small companies on the Hawaii Business 2010 Best Places to Work list. Last year, it ranked 17th and used the information it gained from its BPTW report – especially problems identified by anonymous employee surveys – as a diagnostic tool to improve.
Here are the challenges the hospice faced and what it did to overcome them. The overall answer was teamwork, says executive director Laura Varney. "Our staff has peers and supervisors who understand each other well and have each others' backs."
Problem: Lack of communication
Solution: Monthly staff meetings and a monthly newsletter
A successful organization needs effective communication – a problem the hospice found as a result of participating in the 2008-9 survey. According to that year's data, about 82 percent of the 19 employees who participated said there was sufficient communication, but they wanted more. "Before the various monthly department meetings there were rough patches where you weren't exactly sure what went where or who to give (things) to," says Mary Villaverde, community awareness coordinator and survey participant.
Monthly staff meetings and a newsletter that detailed important, new information helped increase the staff's confidence in this area to about 97 percent in the 2009-10 survey. "The process has now cleared the air and the flow of information is much smoother," says Villaverde.
Problem: Better human resources management
Solution: New office manager, outside consultant
Varney also noted a lack of confidence in Hospice of Kona's human resources department in 2008. "There was not a clear organizational chart and as the organization grew quickly, confusion over open positions or the chances for advancement from within were unclear," she says. The solution was hiring a new office manager who was responsible for hiring, termination, personnel and employee benefits. "The HR situation has gotten much better," says Villaverde. "We now have a very capable person who keeps very meticulous personnel files. Every paper is in its place. She sends reminders to all of us if we are up for renewals on (tuberculosis testing)."
Varney adds that the hospice brought in a consultant to evaluate the hiring process and update the employee handbook, and outsourced more human resources work. "BHRS is the firm we use to do all of our pre-hire reference checks and exit interviews," she says. "We also adopted the hiring practice of hiring slowly and dual interviewing by department head and the executive director."
Problem: Lack of training opportunities
Solution: Brought trainers to Kona
In an isolated location like the Big Island, training for a niche industry like a hospice can be challenging. Staff needs to find qualified consultants – most likely on the Mainland – fly them to Kona, book hotels, find a training site and pay them. However, the difficulties didn't stop the organization. "Weatherbee Resources was hired to present a training on the Medicare regulations … as well as eligibility criteria for hospice patients," says Varney. "These trainings were held in Kona, and attended by hospice employees statewide in April and September of 2009."
Problem: Two offices, two mentalities
Solution: Consolidate to one office
It's hard to delegate from afar, and even more difficult to effectively communicate within a hospice split in two Kona locations – the administrative office in Kealakekua and the clinic on Walua Street. "When we outgrew our offices in Kealakekua in mid-2007, the administrative staff and the volunteer and social services departments moved to the Walua Street office," says Varney. But, because of a lease, they had to continue to use the Kealakekua offices, which meant some staff split time between both offices. "The staff felt very disconnected and teamwork suffered as a result," she says. After the move to Walua was finalized, the staff positively reflected the change in the new survey. "We are now under one roof, making it easier to work as a team," says Villaverde. Varney also says the clinical staff now has more access to the administrative staff.
Because of the critical information the hospice gained from the survey, Varney says, it will continue to participate for years to come. "It is an incredible tool for management and a very valuable resource for our board of directors to get a clear picture from the employee's perspective," she says.