Vintage Cave Serves "Perfect" Food and Fine Art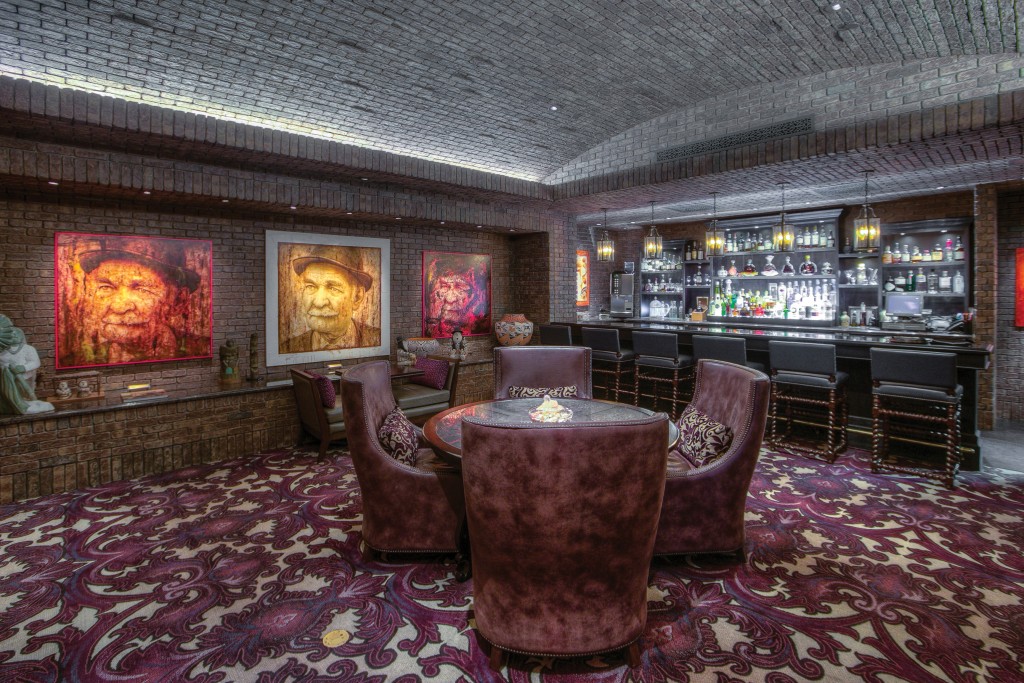 What was formerly a storage area under Shirokiya has become Vintage Cave Honolulu, a venue for food and fine art.
Membership in the "private society" ranges from $500,000 for charter members to $50,000 for special members; member benefits include discounts and access to a private wine cellar.
If the prices, location or anything else has you scratching your head, Vintage Cave creator Takeshi Sekiguchi would be pleased. "That's part of his plan," says president and CEO Naoshi Uchida, who says Sekiguchi wants people to wonder about the Cave.
Semi-dark like a cave, it is built with attention to detail using 150,000 custom bricks and decorated with originals from Pablo Picasso and other prominent artists. "People say it is like eating in a museum," Uchida says.
The venue also accepts dinner reservations from nonmembers. Chef Chris Kajioka creates a seasonal tasting menu of 10 to 15 courses at a price of $295 per person, plus 20 percent gratuity.
Kajioka says about 80 percent of the menu is vegetable or seafood based, reflecting Hawaii's strengths, and heavily in- fluenced by Japanese food, although the chef adds that he also trained in French and Moroccan styles. "It's Contemporary American. Less is more," he says. "Anyone can throw 20 different things on a plate. But if you put three things on a plate, they have to be perfect."