Wahine in Business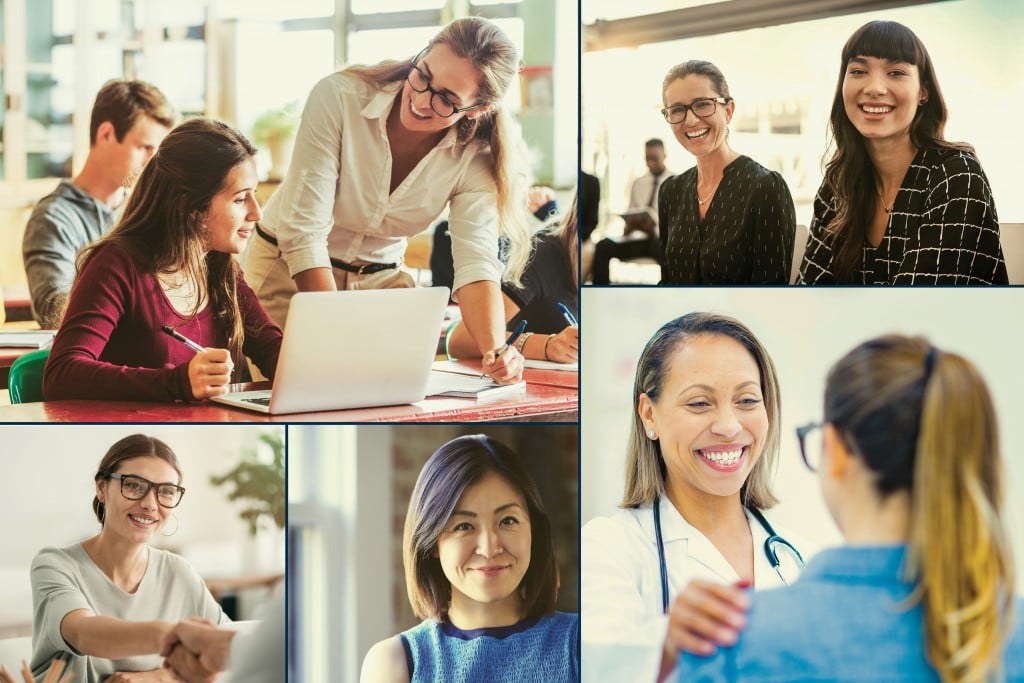 Hawai'i's wahine are forging new and innovative paths toward partnerships and leadership.
Cherie C. Uchida-Moribe, DDS
Specialty: Pediatric Dentistry
Motivated by the desire to ensure healthy smiles for Hawaii's youth, Dr. Cherie Uchida-Moribe obtained the best education and training with a Doctor of Dental Surgery degree, a post-graduate Specialty Certificate in Pediatric Dentistry from the University of Nebraska Medical Center, and became Board Certified which establishes her as a Diplomate of the American Board of Pediatric Dentistry. She was recently recognized as one of Honolulu Magazine's Best Dentists by her peers and colleagues.
Dr. Uchida-Moribe works side-by-side with her father, Dr. Clyde Y. Uchida, and twin sister, Dr. Renee Uchida-Hashizume in two established office facilities specifically tailored for children, adolescents, and young adult dental needs with the latest dental technologies while still maintaining a child-friendly welcoming décor.
Dr. Uchida-Moribe emphasizes education and prevention for her families and stresses the importance of establishing good oral health practices at an early age. She is compassionate about providing excellent dental care in a fun and caring environment for Hawaii's youth.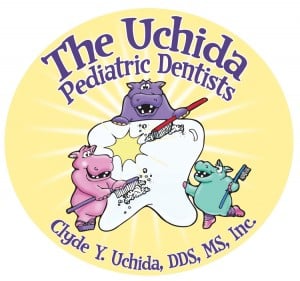 Kahala Mall 4211 Waialae Ave., #3070, Honolulu, Hawaii 96816 | (808) 739-0878
Pearlridge Office 98-211 Pali Momi, #615, Aiea, Hawaii 96701 | (808) 484-4459

Renee C. Uchida-Hashizume, DDS
Specialty: Pediatric Dentistry
American Board of Pediatric Dentistry Certified, Specialty Certificate in Pediatric Dentistry and a Doctor of Dental Surgery degree from the University of Nebraska Medical Center, Dr. Renee Uchida-Hashizume has the training and education necessary to provide patients with the dental care that every parent expects for their child.
Dr. Uchida-Hashizume works alongside her father, Dr. Clyde Uchida, and twin sister, Dr. Cherie Uchida-Moribe. All three doctors are recognized as Honolulu Magazine's Best Dentists. The doctors maintain two inviting offices that are equipped with the latest dental equipment and designed for young patients. The doctors strive to provide a fun and gentle environment so each and every patient has a positive and memorable dental experience.
Dr. Uchida-Hashizume supports the American Dental Association and the American Academy of Pediatric Dentistry's recommendation for first dental visits by the age of one. She strives to help families prevent dental caries and ensure proper dental habits. Dr. Uchida-Hashizume takes great pride in providing the best dental care for Hawaii's children, adolescents and young adults.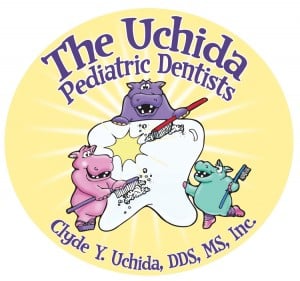 Kahala Mall 4211 Waialae Ave., #3070, Honolulu, Hawaii 96816 | (808) 739-0878
Pearlridge Office 98-211 Pali Momi, #615, Aiea, Hawaii 96701 | (808) 484-4459

Lauren Jenni Imai, DDS, MS
Born in Honolulu and a graduate of Iolani School, Dr. Lauren Jenni Imai knew early on that her career interests focused on dentistry. While in the combined, accelerated B.A./D.D.S. program at the University of Missouri-Kansas City, she realized that her motivation was centered on the oral healthcare of children and adolescents. She then pursued and completed a pediatric dentistry residency and a master of science (M.S) in oral and craniofacial sciences at the University of California-San Francisco.
As a pediatric dentist with two daughters, she especially values the importance of maintaining a positive attitude towards dentistry for all of her patients. She also appreciates the unique aspect of the field of pediatric dentistry, which involves establishing a rapport with not only the child patient, but also his or her family as well.
"Here at Pediatric Dental Group, I am so fortunate to work with such an amazing team, including Doctors David and Mark Sumikawa," says Dr. Imai. "Each child's oral health is the priority of our practice, and we work to create a foundation for a lifetime of oral wellbeing and, of course, a healthy smile!"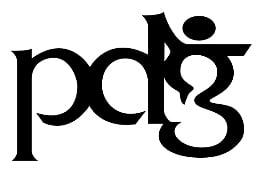 Lean more at www.pdghawaii.com
Pediatric Dental Group
1221 Kapiolani Blvd. #1048 Honolulu, HI 96814 | (808) 593-8828 | www.pdghawaii.com

Hennasea Tokumura, DDS
Dr. Hennasea Tokumura was born and raised in Honolulu, Hawaii and graduated from Iolani School. She continued her education at the University of Utah on full athletic scholarship and eventually fell into the healing art of dentistry. She graduated with honors from UOP School of Dentistry and returned home to complete an AEGD post-doctorate certificate with NYU Langone Dental Medicine. Today, Dr. Tokumura practices with Premier Dental Group and in her off time pursues her profound passion of yoga. Driven by her desires to heal and bring wellness to others, she founded Apex Yoga Center in June of 2019. Her goal is to "create a community of individuals dedicated to healing, wellness and self-empowerment from the inside out." Dr. Tokumura says, "My biggest passion in life is helping to heal and make people whole again. Luckily I have found careers that can allow me to do just that."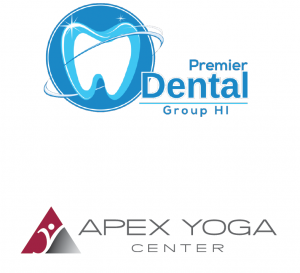 Premier Dental Group HI
Pearl City Times Square, 98-1268 Kaahumanu St #203, Pearl City, HI 96782
808-486-4746 | www.premierdentalhi.com | pearlcity@premierdentalhi.com
Apex Yoga Center
98-025 Hekaha St. Suite 217, Aiea, HI 96701
808-369-7100 | www.apexyogacenter.com | info@apexyogacenter.com

Jenkins Eye Care
As part of its mission to give back, Jenkins Eye Care has long sponsored programs and causes to advance the well-being of women and girls in our Hawai'i communities.
For more than three decades the practice, led by Tyrie L. Jenkins, M.D., Jeffrey R. Peterson, M.D., Ph.D. and Jacqueline T. Ueda, O.D., has provided state-of-the-art eye care in an 'ohana setting. Dr. Jenkins, a board certified-ophthalmologist who has been recognized as a "top doctor" in Hawai'i by HONOLULU Magazine, founded the practice.
The Jenkins Eye Care team volunteers with medical initiatives here and around the world to deliver sophisticated eye care to underserved communities.
The team proudly supports: Hawai'i Community Foundation, Hawaiian Eye Foundation, Hawai'i Public Radio, Project Vision Hawai'i, Zonta International Club of Hilo, The Hawai'i Nature Center and Women's Fund of Hawai'i.


615 Piikoi Street, Suite 205
Honolulu, HI 96814
808-591-9911 | www.jenkinseyecare.com

Davis Levin Livingston
Loretta Sheehan and Amalia Fenton
LORETTA SHEEHAN AND AMALIA FENTON are two of Hawaii's most experienced and effective trial lawyers. Together, their experience and mastery of courtroom skills create a passionate, successful team for the clients of Davis Levin Livingston.
LORETTA SHEEHAN, with over 45 jury trials during her 30 years of practice, now devotes her practice at Davis Levin Livingston exclusively to cases involving serious personal injury or death, with a particular focus on the representation of individuals who have been injured through medical malpractice. After graduating Summa Cum Laude from Boston University, she attended Georgetown Law School. She spent 24 years as a prosecutor, first for the City and County of Honolulu and later for the U.S. Attorney's Office. Ms. Sheehan then decided to start handling civil cases, taking up the cause of "the little guy" to provide a voice for those who need it the most. She was appointed by Mayor Caldwell to The Honolulu Police Commission where she currently serves as its chair.
"They both have a piercing intellect and an extraordinary ability to get to the heart of a case." – Mark Davis
AMALIA "MALI" FENTON Mali Fenton grew up on the East Coast, just outside of Washington, D.C. Upon graduating from law school, she clerked for Judge Richard C. Wesley on the U.S. Court of Appeals for the Second Circuit in New York, after which she worked for several years at Covington & Burling LLP in Washington, D.C. Ms. Fenton moved to Hawai'i in 2012 and clerked for U.S. District Court Judges Leslie E. Kobayashi and Alan C. Kay, before joining the U.S. Attorney's Office for the District of Hawai'i as an Assistant U.S. Attorney in the Public Corruption and Fraud Section. In early 2019, Ms. Fenton joined Davis Levin Livingston and began representing individuals and business groups on the Plaintiffs' side.
And what distinguishes Ms. Sheehan and Ms. Fenton in the courtroom? "They both have a piercing intellect and an extraordinary ability to get to the heart of a case," according to Mark Davis, their colleague at Davis Levin Livingston. "Anyone observing Loretta in court is impressed by her commanding presence and impeccable preparation. And Mali is widely recognized as a superb advocate at both the trial and appellate levels."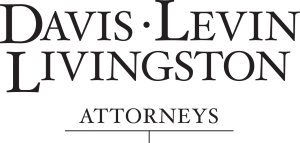 851 Fort Street, Suite 400 Honolulu, HI 96813
(808) 524-7500 | Fax: (808) 356-0418
www.DavisLevin.com

ES&A
What do employers need?
Proactive advice about labor and employment law, customized to your business. (We put out fires, too.) Ask Trisha.
Guidance navigating the intersection of business, law and technology. Wayfinding for IT-HR collaborations. Ask Sam.
HR data storytelling, using big data for HR forecasting, compliance, and planning.
Ask Jessica.
Strategic planning to help you envision your company's future. Ask Anna.
ES&A is a next-generation law firm that is rethinking the way legal work is done. ES&A is cloud-based, collaborative and client-forward, advising employers and organizations, from startups to major multinationals across all industries, to help them Envision, Strategize & Actualize your business goals, whatever they may be. We offer fee structures that fit, based on the type of services requested and the size of your workforce. Choose from a combination of alternative fee arrangements, including fixed periodic fees, flat and negotiable rates, as well as hourly rates.
ES&A can also provide
employers with:
Executive coaching: Bryan Andaya, Attorney Of Counsel
Employee benefits advice: Ryan Loeffers, Attorney Of Counsel
Cybersecurity risk management and incidence response planning:

Michael Miranda, Attorney Of Counsel

Training (including HR Tools, Management Training, Cultural Diversity, and Litigation Checklist):

Arlene Odagiri, Professional Development Director*, Janelle Yee, HR Services Manager*, Shareen Poynter, HR Services Advisor*; Rose Carter, Litigation Coordinator* (*working under the direction of a Hawaii-licensed attorney).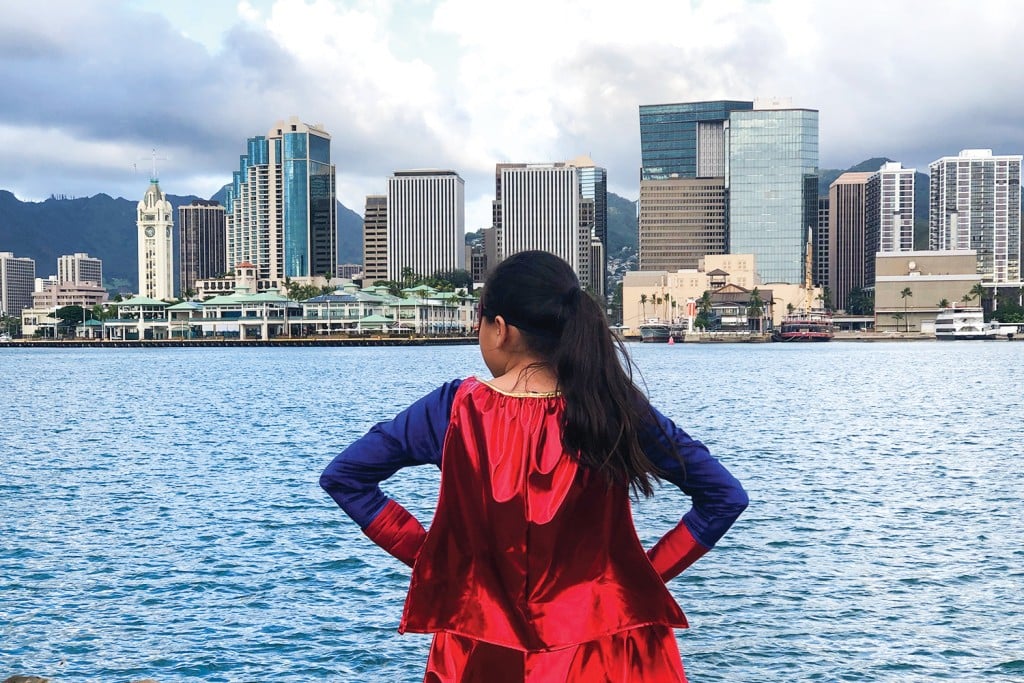 As the sole Hawaiʻi member of the Employment Law Alliance, ES&A offers global reach through the world's largest network of labor and employment lawyers.
We're fearless about helping employers. How can we help you?


1003 Bishop Street, Suite 2750
Honolulu, HI 96813
(808) 729-9400 | www.esandalaw.com

Chaminade University of Honolulu
Aloha community partners,
Building a tomorrow for Hawai'i in which more women serve in leadership positions means creating innovative opportunities for young female leaders in the islands.
That is exactly what we are doing at Chaminade University of Honolulu, thanks to strong community support from partners in fields from healthcare to finance.
We have built partnerships with Hawai'i businesses and organizations to showcase young talent and ensure our students have the training and educational foundations they need to succeed. Before they ever walk across a stage to accept a diploma, they get real-world experience with internships, externships and experiential learning opportunities.
These experiences are central to the development of the innovative and resourceful leaders we need to tackle our community's existing and emerging challenges, and part of our institution's mission to build a more just and peaceful world.
We're particularly proud of a new collaboration with Hawaii State Federal Credit Union, which partners with us to offer a rigorous 15-week internship for our business students. The program includes both classroom instruction and real-world experience, with participants completing 12 leadership courses while rotating through the company's departments.
"It really impacted me in a way that I am able to carry with me throughout my future endeavors," says Mailani Faniel '19, a business administration major and graduate of the program. "It helped me understand people better, understand myself more clearly and learn how to do business with people from all walks of life."
Our students also participate in a wealth of summer research projects in Hawai'i and on the mainland, gaining valuable knowledge and connections along the way. Biology major Hi'ilei Ishii-Chaves, for example, spent the summer researching type 2 diabetes under the mentorship of a pediatrician at the Burnham National Institute of Health in Bethesda, Maryland.
The experience helped confirm what the Hilo native already knew: her future was in medicine. "If I can become a doctor, I can help children," Ishii-Chaves said. "It's my job to give back."
Spoken like a true leader-in-the-making.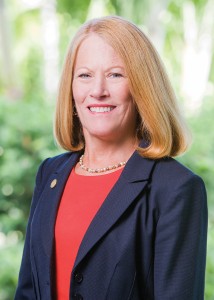 Sincerely,
Lynn M. Babington, Ph.D.
President, Chaminade University of Honolulu
3140 Waialae Avenue, Honolulu, HI 96816
(808) 735-4711 | www.chaminade.edu