Wahine Forum 2018 Information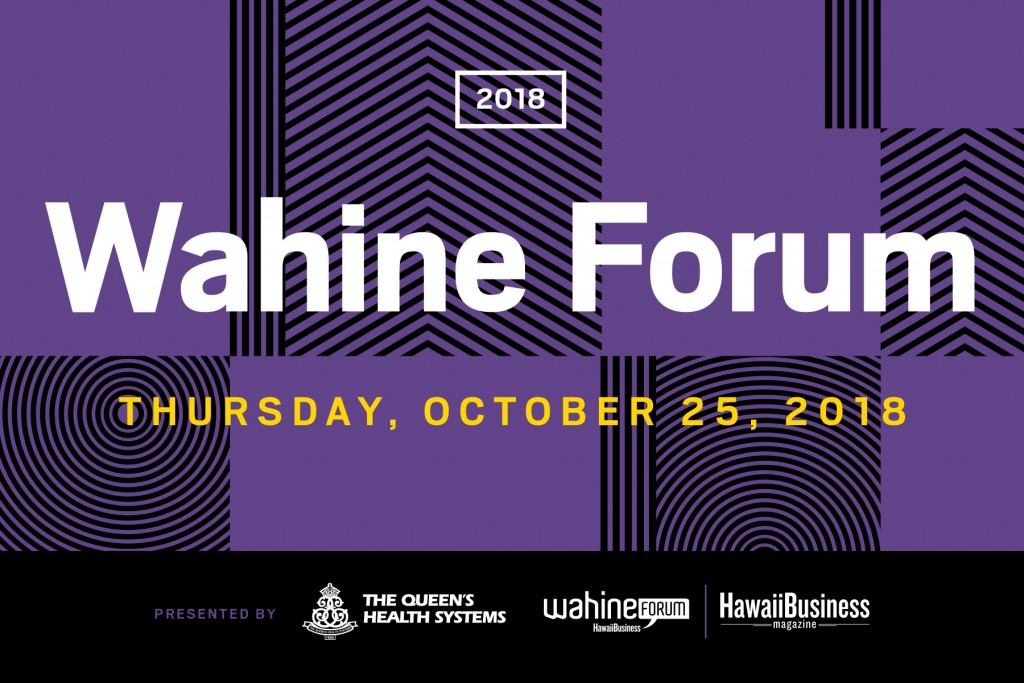 We Are Wahine
The Wahine Forum is Hawaii's largest leadership and career development conference for women. Hawaii's top female executives, entrepreneurs, up-and-coming leaders and others intent on advancing their careers come together for a full-date event featuring national speakers and local leaders. Connect with like-minded individuals and cultivate relationships.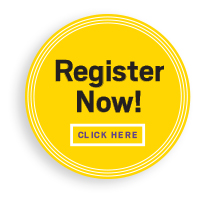 For more event information, visit our FAQ page.


AGENDA
Registration, Networking Expo and Continental Breakfast
7:30 a.m. to 8:30 a.m.
MORNING GENERAL SESSION
8:30 a.m. to 10:00 a.m.
KEYNOTE SPEAKERS
Ann Burroughs, President & CEO, Japanese American National Museum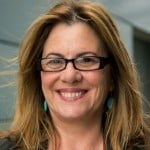 For over 25 years, Ann Burroughs has worked with leaders, organizations, and networks in the USA and internationally to promote social justice and human rights. Prior to coming to JANM, she was the Senior Consultant at Social Sector Partners, an organization that focuses on supporting social sector organizations through strategic adaptation and repositioning. She has previously served as Executive Director of the Taproot Foundation in Los Angeles and as the Executive Director of LA Works. She has worked as a consultant for the Omidyar Network, the Rockefeller Foundation and to the government of South Africa.
Karen Dahut, Group Leader, Defense and Commercial Group, Executive Vice President, Booz Allen Hamilton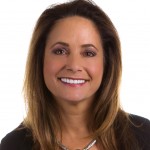 Karen Dahut is the Group Executive for Booz Allen Hamilton's Defense and Commercial Business, reporting directly to the CEO and serving on the firm's Executive Management Committee and the Board of Directors. As the leader of this 12,000-person organization, Ms. Dahut directs the strategy and delivery of the firm's strategic, technology, cyber and analytics solutions to both commercial clients, the military services and leading defense agencies. Booz Allen Hamilton commercial clients include S&P 100 corporations in automotive, retail, life sciences, financial services and energy.

MORNING WORKSHOPS SESSION I
10:15 a.m. to 11:15 a.m.
THRIVE IN THE FOURTH TRIMESTER
This session will explore strategic ways that women and their families integrate into the workforce after a child's birth. Women often face an uphill battle when they return – they often lose key responsibilities, titles or chances for promotion. But in the right environment they can reinvent themselves.
SPEAKERS:
Makana McClellan, Public Information Officer, The Queen's Health Systems
Christine Matsuda Smith, Vice President, Bennet Group
Stephanie Lum, Anchor, Hawaii News Now
Amanda Corby Noguchi, Creative Director & Owner, Under my Umbrella, & Co-Founder, Pili Group
Moderator: Ma Ry Kim, Principal, G70, and Managing Partner of Design & Development, Thoroughbred Hawaii
Click here to read about this session's speakers.
GRIT: RISE OF THE WAHINE
Strong and powerful women see what is possible when most people don't and they create change. Women like Patsy T. Mink, the first non-white woman and first Asian American woman elected to Congress, and Dr. Donnis Thompson, the first women's athletic director at UH. These women of Hawaii had a vision that would forever change women's sport in America. In this session, we address how we can embody the same level of grit to build a better future.
SPEAKERS:
Dean Kaneshiro, Filmmaker & Director, Rise of the Wahine
Michele "Bud" Nagamine, Head Coach, University of Hawaii at Manoa – Rainbow Wahine Soccer
Dave Shoji, Former Head Coach, UH Women's Volleyball
Jill Leilani Nunokawa, Former Rainbow Wahine Basketball Player & Civil Rights Specialist, University of Hawaii at Manoa
Moderator: Ryan K. Tsuji, President & CEO, RKT Media
Click here to read about this session's speakers.
FINDING MORE MONEY
Studies have shown that women entrepreneurs raise less capital than their male counterparts. We address this challenge and discuss how women are helping other women to fund their startups.
SPEAKERS:
Tina Fitch, Founder, Hobnob
Alice Kim, Founder, Hanalei Beauty Company and Elizabeth Mott Cosmetics
Jan Hori, Co-Founder & Owner, Hawaiian Pie Co.
Moderator: Meli James, Co-Founder, Mana Up & President, Hawaii Venture Capital Association
Click here to read about this session's speakers.
KNOWLEDGE IS POWER: HR UPDATES & LEGAL RIGHTS OF WOMEN IN THE WORKPLACE
SPEAKERS:
Melissa Pavlicek, Executive Director, SHRM Hawaii
Sarah Wang, Partner, Marr Jones & Wang
Click here to read about this session's speakers.

MORNING WORKSHOPS SESSION II
11:30 a.m. to 12:30 p.m.
LEADING IN TIMES OF CRISIS & UNCERTAINTY
The modern world is forcing every industry and every profession to change. Those changes create threats and crises that test even the best leaders, but they can also yield game-changing breakthroughs. At this session, we'll discuss strategies for successful leadership in challenging situations.
SPEAKERS:
Susan Yamada, Director, UH Ventures
Elissa Lines, Executive Director, Pearl Harbor Aviation Museum
Traci Manalani, Director of Organizational Effectiveness, Hawaii Employers Council
Rosa White, Founder and Chief Financial Officer, DRFortress
Moderator: Unyong Nakata, Executive Director of Development, Shidler College of Business at the University of Hawaii at Manoa
Click here to read about this session's speakers.
LIVING WELLTHY
Financially savvy women are choosing to live WELLthy and wise to better prepare for life's biggest moments including marriage, children, career advancement, inheritance and more. In this session, you'll learn how a financial plan that grows with you can save you time, lets your hard earned money work for you, and gives you peace of mind. We'll show you how to start saving and investing in your future, today.
SPEAKER
Lynn Takahashi, Senior Vice President & Team Leader, Private Banking Division, First Hawaiian Bank
Jodie Duvall, Vice President & Senior Wealth Advisor, Wealth Advisory Division, First Hawaiian Bank
Click here to read about this session's speakers.
THE BOARD ROOM: WHY AND HOW TO GET THERE
Women grow when they join company and nonprofit boards and gain new skills, contacts and credibility. But only about one in five directors on Fortune 500 boards are women. Every board needs the 3 Ws: wealth, wisdom and work. Which can you offer? Learn how you can to get involved and why you should.
SPEAKERS:
Susan Eichor, President & COO, aio
Jennifer Oyer, Chief Development Officer, The Salvation Army
Dana Tokioka, Vice President of IT, Accounting and Administration, Atlas Insurance Agency
Moderator: Robbie Dingeman, Editor at Large, HONOLULU Magazine
Click here to read about this session's speakers.
KNOWLEDGE IS POWER: PUBLIC SPEAKING & PRESENTATIONS
Presentations are much more than providing information: a presentation is a critical business tool. Whether your communication goal is to persuade, sell or inspire, your presentation is what will differentiate you from your competitors. Think of it as the jewel in your crown. When properly executed, your presentation will make you stand out. Your audience will view you as prepared, informed, and confident. Learn how to empower an audience, communicate confidently, and stand out in a crowd!
SPEAKER:
Jan Kaeo, President & CEO, Dale Carnegie Hawaii
Click here to read about this session's speakers.
CEO ROUNDTABLE
**This is a by invitation-only session.
Hawaii Business Magazine and Makai HR invite CEOs to this exclusive roundtable discussion to discover the strengths of diversity within the workplace and discuss the challenges that hamper success, and ideas to empower women.

NETWORKING LUNCH / CONFERENCE EXPO
12:30 p.m. to 2:00 p.m.

AFTERNOON WORKSHOP SESSIONS
2:00 p.m. to 3:00 p.m.
NEGOTIATING FOR ADVANCEMENT
Life is a series of negotiations. Learn how to negotiate:
For a Promotion
For Your Salary
Difficult Situations & Internal Conflicts
Employee Job Duties
Personality differences
SPEAKERS:
Michele Kauinui, Director of Human Resource Services, SimplicityHR by ALTRES
Kristina Lockwood, Vice President and General Manager, KHON-TV Broadcast Center
Whitney Sweet, Director of Premier Accounts, State and Local Government, KPMG
Moderator: Ani Menon, Director or Government and Community Affairs, Hawaiian Telcom
Click here to read about this session's speakers.
DEVELOPING LEADERS OF TOMORROW
Leaders need to develop future leaders. Hear from women who are working hard to cultivate the leaders we need and learn how you can cultivate leaders at work, in the community and in your own home.
SPEAKERS:
Miki Tomita, Founder, Education Incubator
Christina Kishimoto, Superintendent, Hawaii State Department of Education
Jeanette Hall, Director of Curriculum, La Pietra Hawaii School for Girls
Ava Dodhi, Student, La Pietra Hawaii School for Girls
Sherri Okinaga, Vice President & Talent Development Manager, First Hawaiian Bank
Moderator: Anne Weber, Community Director, Impact Hub Honolulu
Click here to read about this session's speakers.
MS. COMMUNICATION
There are some communication mistakes women generally make more often than men. Our panelists will identify these mistakes, provide solutions and share the skills necessary to communicate powerfully, effectively and with authority. Discover ways to project confidence and enthusiasm while building credibility.
SPEAKERS:
Coralie Chun Matayoshi, CEO, American Red Cross of Hawaii
Elisa Yadao, Senior VP, Chief Communications & Community Engagement Officer, HMSA
Linda Kalahiki, Senior VP & Chief Marketing Officer, UHA Health Insurance
Grace Hao, President & Co-Founder, Coach Excellence School
Moderator: Lynelle Marble, Senior Director of Communications, Hawaii Community Foundation
Click here to read about this session's speakers.
KNOWLEDGE IS POWER: WHAT YOU REALLY NEED TO KNOW TO TAKE CARE OF YOURSELF, TOO!
There is an abundance of health-related information available in this digital age – so much so that it's easy to tune out. But as busy women who put their jobs, children, spouses or parents first and neglect their own well-being, we can't afford to not pay attention. Go beyond the obvious "eat right and exercise" and hear from medical experts on what really matters to keep yourself healthy in body, mind and spirit, so you can live your best life.
SPEAKERS
Dr. Rachel Coel, Medical Director & Staff Physician, Queen's Center for Sports Medicine
Dr. Darlene Ramones, Family Medicine, The Queen's Health Care Centers – Kapolei
Dr. Sara Haack, Psychiatrist, The Queen's Medical Center
Moderator: Yasmin Dar, COO, RKT Media
Click here to read about this session's speakers.

CLOSING GENERAL SESSION
3:15 p.m. to 4:30 p.m.
SPEAKERS
Justice Sabrina McKenna, Supreme Court, State of Hawaii
Chief Susan Ballard, Honolulu Police Department
Bettina Mehnert, President & CEO, AHL
Elisia Flores, Vice Chairman & CFO, L&L Hawaiian Barbecue
Amanda Ellis, Executive Director, Hawaii and Asia-Pacific and Director of Strategic Partnerships, Julie Ann Wrigley Global Institute of Sustainability, Arizona University
Click here to read about this session's speakers.