We May Love Opihi Too Much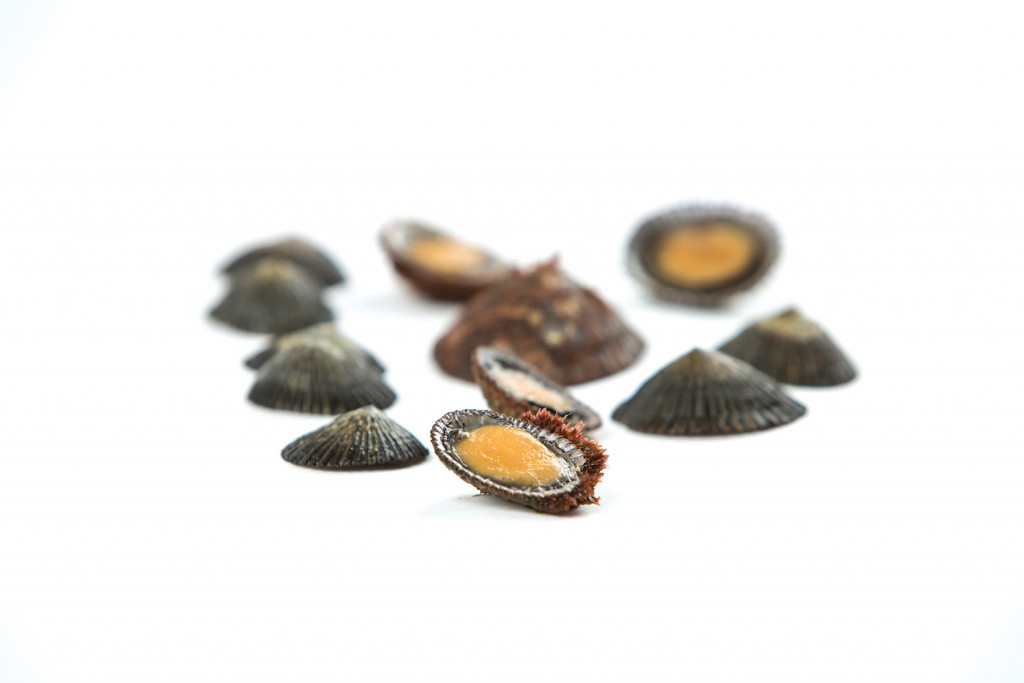 Like most things, the price of opihi often depends on supply and demand – and the supply is inconsistent, especially on Oahu. Some people, such as state Sen. Clayton Hee, are worried that overharvesting is hurting the long-term sustainability of the local delicacy.
Opihi are sea snails that cling to wave- swept rocks on the Hawaiian Islands, making them accessible to anyone who is sure-footed and brave. Some people collect opihi for their own use, but to sell opihi legally, you need a commercial marine license from the state, which costs $50 a year for residents. Licensed opihi harvesters were paid an average of about $7 to $9 a pound from 2011 to 2013, according to state records.
Cultural researcher Shauna Kehaunani Springer says opihi are important to the Hawaiian culture as they are found in the Kumulipo, the Hawaiian creation chant, as well as in stories, songs and proverbs.
In the past, opihi were a regular part of many people's diet, but today they are an expensive treat usually reserved for parties and special occasions, Springer says.
Craig Katsuyoshi, owner of Helena's Hawaiian Food, a restaurant on North School Street, says opihi used to be more plentiful, so many people remember it from their childhood, but now it's harder to get.
Helena's Hawaiian Food sells raw opihi without the shell for $4.10 an ounce. There's not a lot of money in opihi sales, Katsuyoshi says, but he offers it "to accommodate the Oahu people who can't get opihi" on their own.
The restaurant gets opihi delivered every couple of months and sells about a gallon a week – when it's available. Young's Fish Market on Kalani Street, a restaurant and store, currently sells opihi without the shell for $39.40 a pound, says owner Daniel Young. He says the price is largely dependent on how much he has to pay his supplier.
"It's not an item that we make a large profit off of. It's just something that we keep on our menu," he says.
Graduation time and holidays are peak seasons for opihi demand, says Kyle Sumner, fish manager of Suisan Co., a retailer and wholesaler based in Hilo. He says the company usually sells 100 pounds of opihi a week during graduation time.
When it comes to its opihi supply, Suisan benefits from its location: Hawaii Island has fewer people and many more miles of rocky coastline than Oahu. "Quantity wise, we sell more (wholesale) to Oahu – as much as we can get we'll sell to Oahu – than we do in retail market. In retail market, we'll only sell a few pounds a day," Sumner says.
Sumner says Suisan retails opihi without shells for $49.99 a pound. But, even on Hawaii Island, the supply is erratic: commercial fishermen will avoid harvesting when waves make their work dangerous.
Suppliers' prices for opihi to Suisan Co. increased about 20 percent around two years ago, Sumner says, when there were talks on limiting each fisherman's opihi harvest.
Since 2006, Hee and other state lawmakers have repeatedly introduced bills designed to curb opihi overharvesting. His most recent bill would have banned opihi harvesting on Oahu until July 1, 2019, and thereafter would have prohibited harvesting during part of the year so the species could reproduce. The bill died during this year's session.
"It is wholly saveable if the laws would allow for the opihi to be rested during half of the year so that it can propogate," says Hee, who adds that opihi populations are being decimated by overharvesting on other islands, too. Guy Tamashiro, VP of Tamashiro Market on North King Street, understands Hee's wish to increase the opihi population on Oahu. "It would be actually a very good experiment to see how much it does come back and I think it'll be great."
But Tamashiro also worries that illegal harvesting of opihi would continue even if there was a ban. He says he gets calls from people who don't have commercial marine licenses but want to sell him opihi.
"A lot of it is black marketed," he says. "Clayton, his wish is that we shut down the industry, but they're still going to pick the same amount. It's just that nothing is going to be reported."