What's it Worth?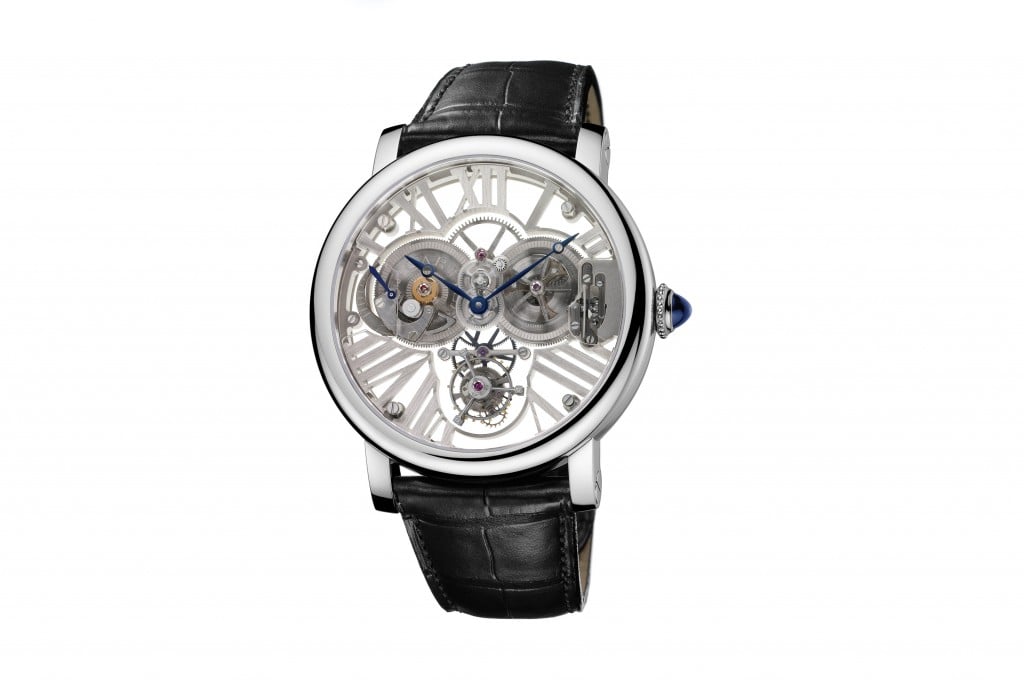 $1,050,000
WHAT IS IT
The Rotonde de Cartier tourbillon sapphire skeleton watch is part of Cartier's latest fine watch collection, which launched in September. The skeleton-style watch boasts 18k gold barrels, crystal Roman numerals, 20 jewels and an alligator strap, but most noteworthy are the complex mechanics that keep this watch running perfectly on time.
Why so special
Unlike most timepieces, this watch relies on an intricate tourbillon mechanism to ensure its accuracy. Kellyn Okabe, director of Cartier boutiques at Ala Moana and Royal Hawaiian Center, says that tourbillons, which use a rotating cage to negate the effects of gravity, are extremely difficult to craft and exemplify the watchmaker's skills.
WHO WILL BUY IT
Okabe says a passionate watch collector will truly understand its value. "This piece will really stand out in any watch collection and any watch aficionado will appreciate the beauty of the skeleton, the aligning of the wheels and the purity of the design," Okabe says.