What's It Worth?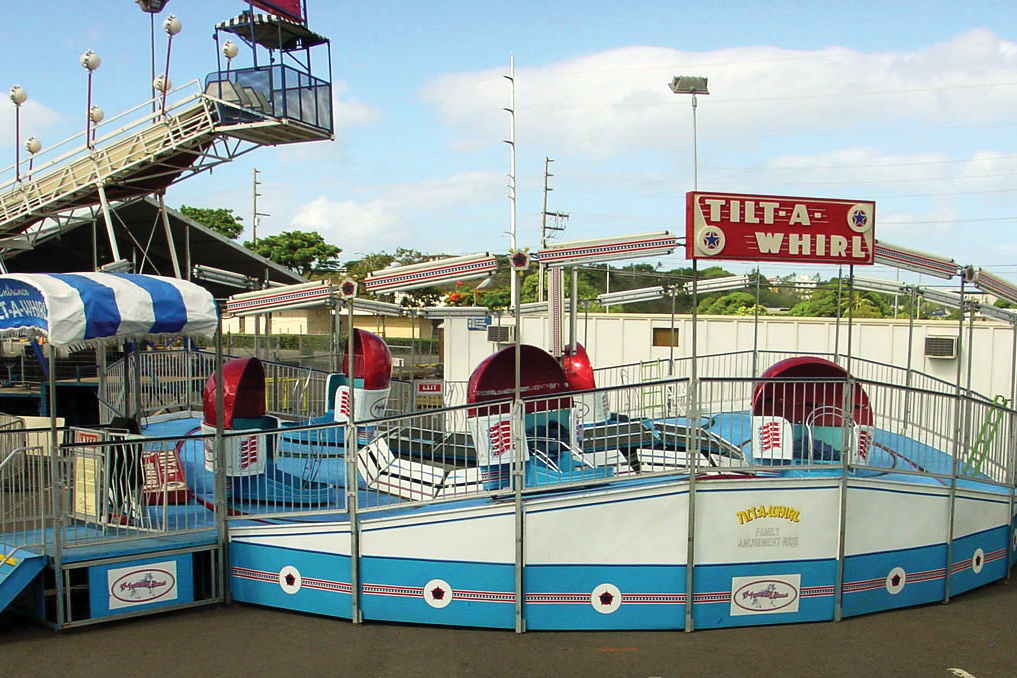 What's It Worth? $135,000
What is it?
A lightly used, 1995 version of the classic carnival ride, Tilt-a-Whirl.
What makes it special?
Sellner Manufacturing Co. has been making the Tilt-a-Whirl since 1926. Today, more than a thousand Tilt-a-Whirls delight kids (and many adults) at carnivals and fairs around the world.
Why it's a bargain:
The original Tilt-a-Whirl was a wooden contraption powered by a five-horsepower gasoline engine. New ones are metal and fiberglass affairs, powered by seven electric motors, and cost upwards of $300,000.
Where can you buy it?
Used Tilt-a-Whirls are available around the country, but this is one of several carnival rides for sale locally by EK Fernandez Shows.