What's it Worth?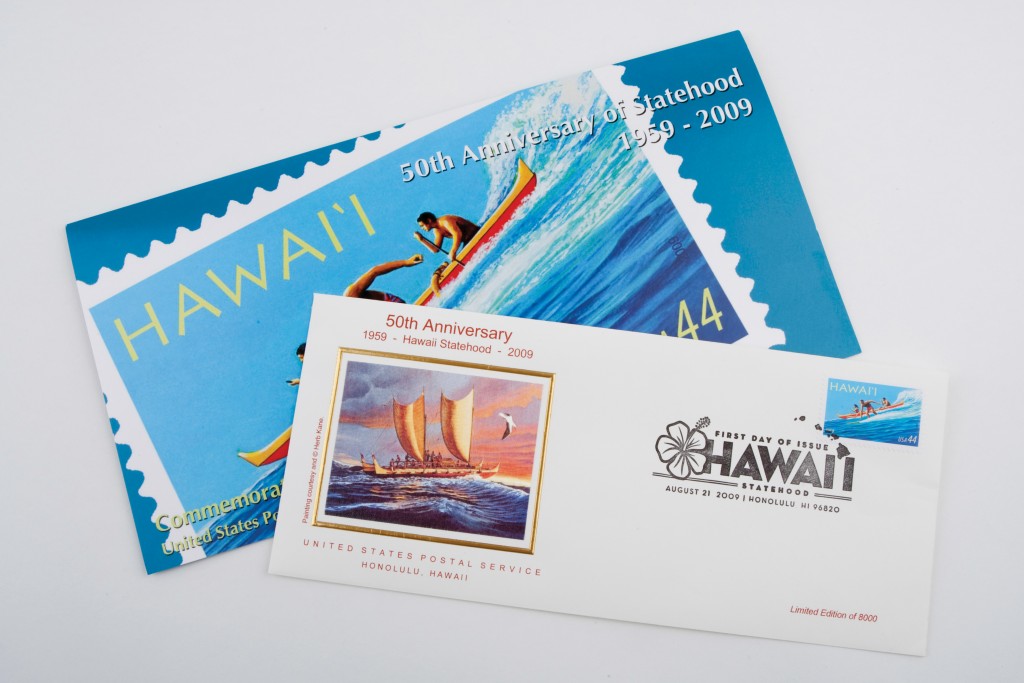 One stamp for $8, two for $15
What is it?
Collectors' first-day cover of the 50th anniversary of Hawaii statehood commemorative stamp.
Who designed it?
Herb Kawainui Kane painted the surfer and paddlers depicted on the stamp. Kane is an artist, historian and author who lives on the Big Island. He is probably best known as one of those who inspired the building and design of the Polynesian Voyaging Society canoe Hokule'a.
Where to find it?
Any post office sells it. But don't wait; they're running out.