What's It Worth: Art That Lasts About Four Hours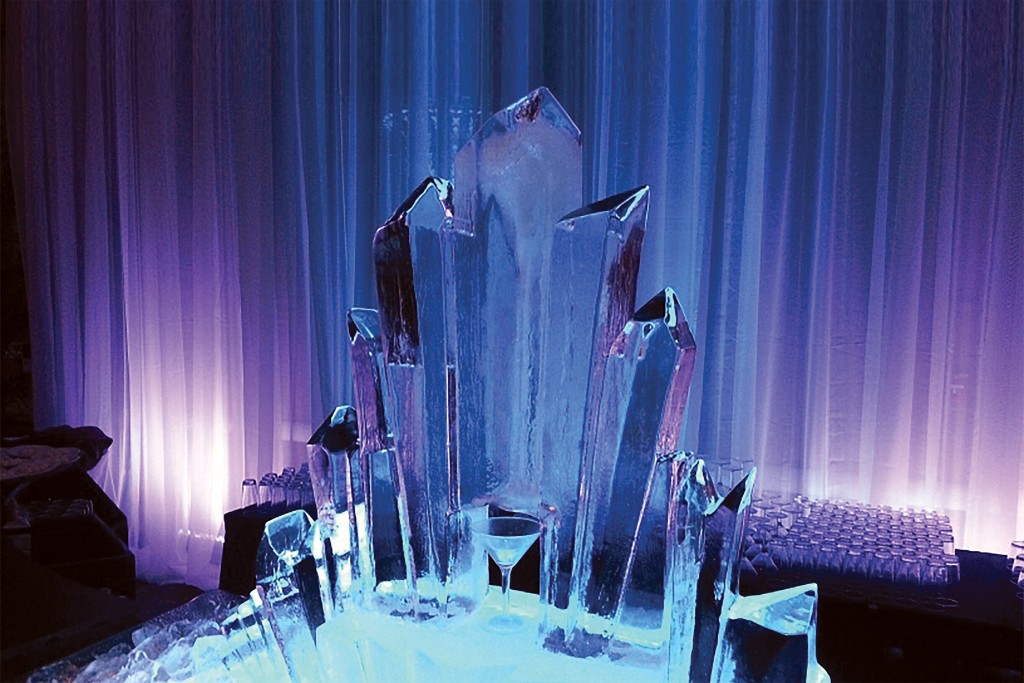 FOR 30 YEARS, Darren Ho has created art he describes as "simply done," with less detail than a wood or bronze sculpture, and with a lifespan of about four hours. Using a chainsaw and a few other tools, he turns 300-pound blocks of ice into motorcycles, ice bars, ships and more.
Transforming one of the elements into art for his hotel, event and business clients takes about two hours for a sculpture. Prices start at $450 per block: A single block could end up being a table centerpiece, such as a vase, and 30 blocks could become a massive ship.
Ho's business is based in Maui, but, for an additional $1,000, he will ship his completed sculptures to other islands, set it up and break it down after the event.
One thing surprises people: How he creates clear sculptures of ice. "The only way water freezes clear is if it's moving." For that, he uses a simple water aquarium pump. Otherwise, he says, "The sculpture is all white, and it would not look the same."
People are intrigued by ice-sculpting. "There's a mystery in it. People are fascinated and really are very amazed," Ho says.
---
Ice Sculptures by Darren Ho
mail@icesculpturesbydarrenho.com
808-875-6383
P.O. Box 2049 Kihei, HI 96753