Where to Find an Illinois Winter? Try Manoa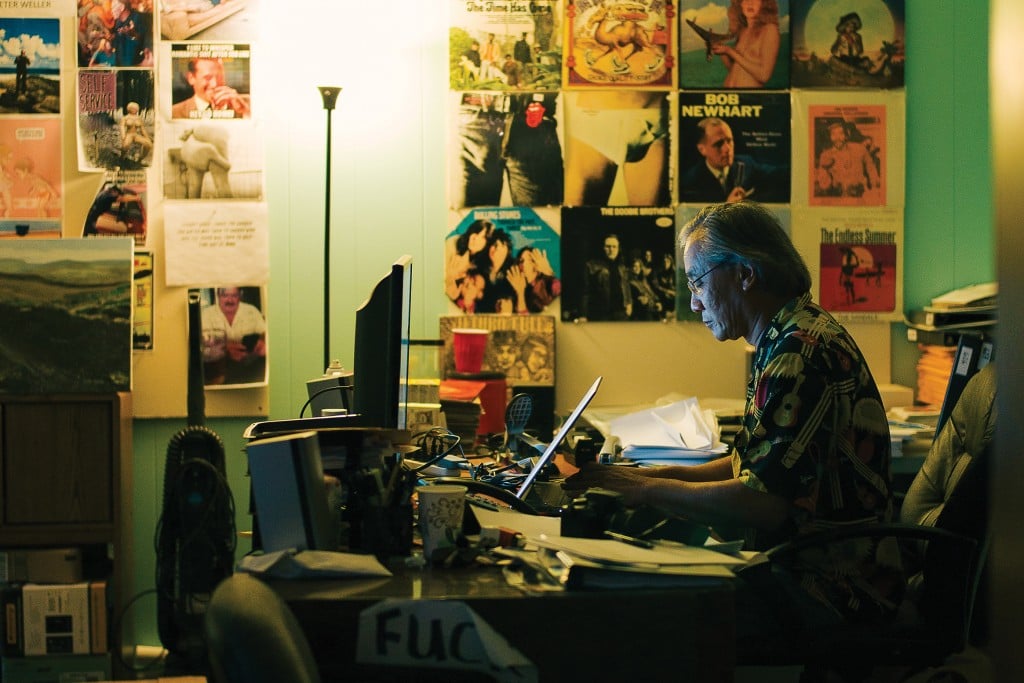 Name: Timmy Chinn
Job: Location Manager, Eye Productions/"Hawaii Five-0"
Responsibilities: When you film a TV program in Hawaii, mainland winter scenes can be a challenge. Recently, Chinn and his crew had to find a house for a scene set in suburban Illinois. The solution was a home in Manoa, where they added appropriate vegetation and artificial snow.
Chinn and his crew must find seven to 14 locations for each episode of "Hawaii Five-0." They only get eight days per show, but, luckily, most scenes are set in Hawaii.
"The director and producers will tell us, 'We're looking for a mansion with a pool,' or 'We're looking for a beachside house.' We look through our files and then start pounding the pavement, making calls, knocking on doors," Chinn says.
That's the easy part; the logistics are more involved. "Where is the crew going to park that day? Where are the work trucks going to park so you don't see them in the picture? Where do we feed people?"
Start: Chinn has been a location scout since 2004, falling into it when he moved back to Maui from Los Angeles. At the time, "Pirates of the Caribbean: At World's End" was filming a closing scene. "They did it in the area I live in, which is way off the grid on the backside of Maui. They hired those of us who lived there – the locals," Chinn recalls.
He became a location assistant at the tail-end of that film and has kept going, working on films like "The Descendants," "Battleship" and "The Tempest." He's been with "Hawaii Five-0" since its second season.
Challenges: "Even on a feature it's a tough and stressful job. There are so many elements that need to come together. You do all your prep – months and months and months of prep – and every department is putting things together and coordinating with every other department. It's total chaos until the day you start shooting and somehow it all magically comes together."