20 for the Next 20: A Special Congratulations from Central Pacific Bank
Central Pacific Bank extends a special congratulations to all the honorees of this year's 20 for the Next 20 program. We especially want to recognize our own CPB leader, Dayna Matsumoto, Group Senior Vice President and Controller.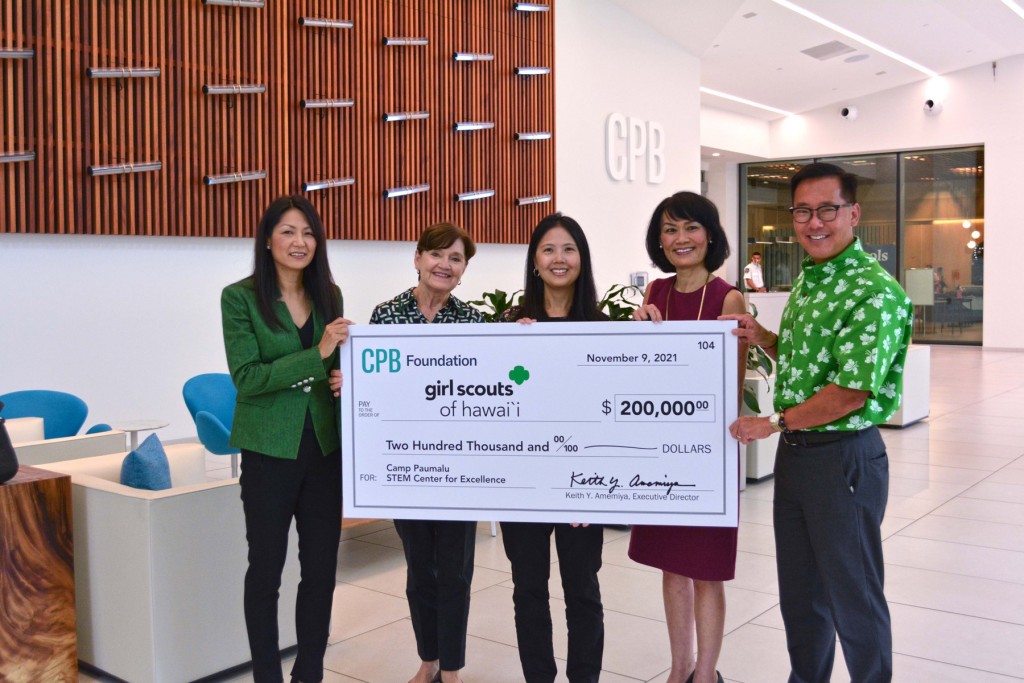 Dayna started her career with CPB as a part-time teller in 2000 while still in college. Dayna is no stranger to hard work and has always demonstrated strong leadership and work ethic.
"My parents and my popo (grandmother) instilled the value of hard work in me and my brother at a very young age, and as soon as we became of age to work, we both got part-time jobs. I think it's helped me in my career and helped me become successful," reflected Dayna.
She and her team were instrumental in CPB's Paycheck Protection Program initiative in 2020 during the height of the COVID-19 pandemic. The bank processed roughly 7,200 federal loan applications and issued over 1,000 checks to local business clients.
"Dayna has always been a people-focused and success-driven manager who strongly believes in leading by example," shared Arnold Martines, President & Chief Operating Officer, Central Pacific Bank.
Dayna is also board treasurer of the Girl Scouts of Hawai'i. She played a vital role in the complete rebuild of Camp Paumalū, the Girl Scout camp on O'ahu's North Shore. She helped with budgeting, secured financing, and helped manage the $8 million project, which started in 2019. Work continued through the pandemic and was completed in the fall of 2021. Today, Camp Paumalū is a vibrant place where girls can learn about STEM (science, technology, engineering, and math) in a fun and modern environment.
With 20 years of leadership, determination, and accomplishments under her belt, Dayna will continue to make a difference for the next 20 years and beyond.