20 for the Next 20: 2015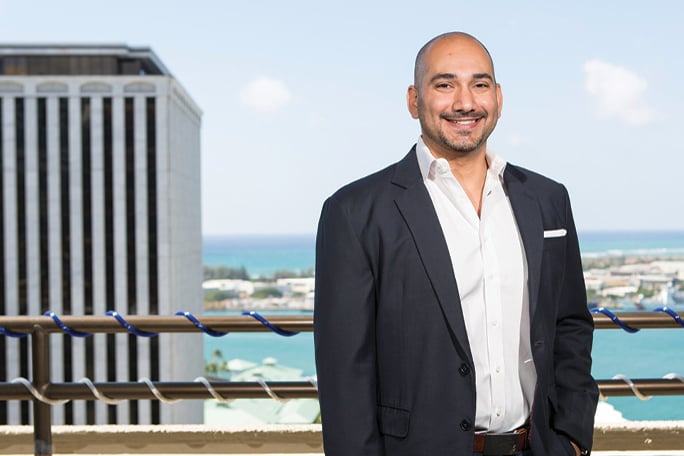 Each year, Hawaii Business selects 20 emerging leaders who have already made major contributions to Hawaii and whom we expect to have an even greater impact over the next two decades. Let us introduce you to Hawaii's People to Watch, Class of 2015.
---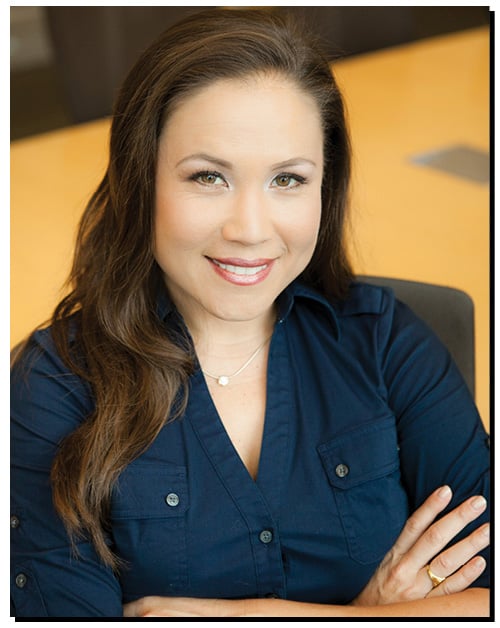 MELIALANI JAMES
President, Hawaii Venture Capital Association
Age 36
Melialani James started her career on the mainland, never expecting to return. "There was this idea of brain drain – you have to do something on the mainland," she says.
And she did do something on the mainland. A lot of things. Then she brought them home.
In early 2001, James arrived in San Francisco and was an immediate casualty of the dot-com crash. The job that brought her there was "basically a done deal. … Then they had a hiring freeze."
Jobless in a new city, "I wound up having to be pretty scrappy," she says, working as a private investigator doing background checks. She worked in sales. She worked in marketing. But when she landed a job in her field – hotel administration – it didn't click with her like she thought it would. She consulted a career coach and was considering all kinds of possibilities, when someone approached her with the idea of a mobile website for wine. She pounced. "Six months from when we launched we became the No. 1 wine app," she says. For three years, they were on top.
Despite that partnership collapsing, James had found her niche, and went on to help develop more companies, building entrepreneurial skills as she went.
"She's a brain gainer. She grew up here, went to the mainland and gained experience, and is sharing that wealth of knowledge," says Bill Spencer, immediate past president of the Hawaii Venture Capital Association.
When she decided Hawaii was where she wanted to be, James turned to entrepreneurship. "I couldn't find a job, so I decided to create my own," she says of co-founding Hawaii Apps, an application development company.
"I have a personal mission about growing the innovation economy here in Hawaii," James says. Her roles as program manager for Henk Rogers' Blue Startups and as HVCA president will help her fulfill that mission and, hopefully, draw more of Hawaii's sons and daughters back home.
"It's unbelievable how many people reach out to me on a weekly basis, who want me to talk to their kid or hear about the tech sector and entrepreneurial community here because they want to move home."
The next step, she says, will be encouraging elected leaders to create a better atmosphere for the innovation sector.
"She's keenly aware of the contribution of a thriving entrepreneurial sector and how the new global economy can help Hawaii," says Spencer. "And she will have the ear of the politicians, governor and legislators in representing that potential."
– VICTORIA WISEMAN

ALIKA MAUNAKEA
Assistant Professor, Department of Native Hawaiian Health, John A. Burns School of Medicine
Age 35
Dr. Alika Maunakea credits his great-grandmother, Katherine Maunakea, a respected kupuna and practitioner of laau lapaau, or traditional Hawaiian remedies, for inspiring him to choose a career in medicine.
Growing up among four generations in Waianae, Maunakea says, "When we got sick, she treated us with Hawaiian medicine."
Maunakea is an epigeneticist who studies the molecular interaction between the environment and genes, and how changes in this interaction affect diseases that disproportionally affect the Native Hawaiian population. A graduate of the Kamehameha Schools, he studied at Creighton University and completed graduate school at the University of California San Francisco before working at the National Institutes of Health.
Within the human body, the genetic matter DNA is wrapped around proteins called histones, and both materials are covered with chemical tags collectively known as epigenomes. Although the genome is fixed for life, epigenomes are flexible – turning on and off in response to such environmental factors as stress, diet and exercise, Maunakea says.
Not only does he hope to find ways to diagnose and treat illnesses, but also to prevent illnesses by identifying people who might be predisposed to them.
"I am confident that he will make an indelible mark in biomedical research that will transform the health and wellness of the Native Hawaiians and all of Hawaii's diverse population," says Dr. Marjorie Mau, professor of Native Hawaiian health and director of the Center for Native and Pacific Health Disparities Research.
Recalling how his great-grandmother taught him to respect the environment, and how it affects a person's body, the community and the world, Maunakea says, "The irony is that our ancestors knew about it more intimately."
– JOLYN OKIMOTO ROSA


CAMILO MORA
Assistant Professor of Geography, University of Hawaii
Age 36
Camilo Mora is no stranger to controversy. His research calculates climate departure – the point at which an area's climate moves beyond the limits of its historical variations and doesn't revert back – and his work has inspired both accolades and condemnation.
"I got a lot of emails, some threatening. People were shocked," he says. But Mora remains undeterred. "We realize that this is happening faster than people thought. Commonly we hear: 'This is a legacy we're leaving for our children.' But we will live to see this." The date for Hawaii's climate departure? 2029, he says.
"He wants to answer those big questions," says Thomas Giambelluca, a UH climatologist who has collaborated with Mora. For instance, he says, Mora layers climate data over countries where there are both environmental threats and poverty. Growing up in Colombia, Mora saw how the environment's transformation could hurt communities in the developing world. That early experience, he says, helped create his drive to solve social ills.
Mora is a pioneer; few scientists link climate science and social issues. But this is crucial to a real change, Mora says. He explains how an ecologist might suggest a protected marine area, a social scientist might recommend improvements in social welfare and a climatologist might advocate reducing emissions, but "all these are solutions that independently are not going to work. We need unifying solutions."
Perhaps his greatest challenge is to get people to keep paying attention. He keeps offering recommendations – like drastically slowing the rate of population growth and pursuing worldwide carbon neutrality – all while conducting new research through his unique, multidisciplinary lens.
His next project, which he is funding out of his own pocket, is elegant in its simplicity. "There isn't a single place in the world that is carbon-neutral. We want to make Hawaii the first," he says. His vision is for us to plant trees, thereby offsetting our personal carbon usage. He is working with engineers to build a robot that would care for plants and is designing an app for people to manage their own carbon-neutrality.
"We want people to race to be the first to become a carbon-neutral person. Then it will be a race to be the first carbon-neutral city. … Then the politicians will start buying into it. But, of course, we need money for it!"
– VICTORIA WISEMAN

KAWIKA RILEY
Chief Advocate, Office of Hawaiian Affairs
Age 31
Kawika Riley sees his work as a calling more than a career. In 2013, after rising through the government ranks in Washington, D.C., Riley was tapped to serve as OHA's chief advocate. The Kealakehe High School graduate says he jumped at the chance to return home and support OHA's mission of improving the lives of Native Hawaiians. He heads a 30-member team that advances public policies favorable to Hawaiians at the local, state, federal and international levels.
One of OHA's priorities is to pave the way for Hawaiian self-governance. "It's an important part of American tradition that we honor our indigenous people," Riley explains, noting that 566 other native tribes in the U.S. have gained federal recognition, the foundation for self-governance. The movement to secure federal recognition for Hawaiians has faced stiff opposition at the federal and state levels, but Riley remains optimistic.
"If Hawaiians have the opportunity to uplift ourselves, we uplift Hawaii with us," he says. "Conversely, if those federal programs, rights and resources are not around, it hurts Hawaiians and our entire community."
He draws upon a range of government experience, having worked as senior aide to Sen. Daniel Akaka before becoming a spokesman for the Transportation Security Administration from 2010 to 2012. Before returning home, he led OHA's office in Washington, D.C., serving as its liaison to Congress and to the White House.
Akaka, now retired, praises his protege's "Island-style" leadership. "Whatever he did, he did with humility, respect and perseverance," says Akaka, who hired Riley as a staff assistant in 2007 and later promoted him to communications director and legislative aide. "He represented me very well in Washington, D.C., because he did everything in a Hawaiian manner and this is my style, too."
Riley grew up in Kona and Kohala on Hawaii Island and recalls that his maternal grandfather, a doctor on Laupahoehoe's sugar plantation, inspired his own dedication to service. In 2010, he founded the Pacific Islander Access Project, a nonprofit that aims to increase access to higher education for Native Hawaiians and other Pacific Islanders. Riley, who graduated from the University of Northern Colorado and received his master's in political management from George Washington University, notes that the project has opened up $1.1 million in new financial aid.
Looking to the future, Riley finds inspiration in his two young children. "I want them to have the same experiences I had growing up, so it's important that I contribute to what makes Hawaii great – its deeper culture, its environment." Accomplishing this, he adds, would be "a life well-lived."
– CARLYN TANI

BETH WHITEHEAD
Executive VP, Chief Administrative Officer for American Savings Bank
Age 47
Growing up as an Arkansas farm girl, Beth Whitehead viewed working in an office as "exotic, something I saw on TV." Nonetheless, she went on to become a lawyer and join the corporate world in Memphis, serving as deputy general counsel for First Horizon National Corp. and general counsel at National Commerce Financial Corp.
Since coming aboard at American Savings Bank in 2008, Whitehead has been a dynamic force, leading to the bank's appearance on Hawaii Business' Best Places to Work lists for the past five years and repeatedly on the journal American Banker's list of Best Banks to Work For, the only bank in the state to be so recognized.
Her role also encompasses compliance, training and development, facilities, communications, corporate security, community development, human resources and benefits, such as the LifeBalance program. LifeBalance "focuses on wellness and having fun at work, rather than an ROI on health," says Whitehead. It uses a video game-style tracking system, ping-pong tables to encourage people to move, FitBits for any employee who wants one and stairwells painted with encouraging ninjas.
"She's not afraid to bring up an idea," says Judy Bishop, owner of Bishop and Co. Bishop serves on the board of the Women's Fund of Hawaii, which Whitehead chairs. Bishop notes that Whitehead's innovations have "changed the whole culture at ASB."
"Even though she's in a very senior position," says ASB's president and CEO, Richard Wacker, "she's down to earth, a real straight shooter. She helps ensure we aren't letting bureaucracy get in the way of being as compelling and competitive as we can be."
"Taking care of your employees also means taking care of your shareholders," says Whitehead. "It's hard to get someone energized and passionate about things if they aren't happy."
In addition to the Women's Fund, Whitehead serves on the boards of three other local nonprofits – Hawaii Theatre, the YWCA and the YMCA – and somehow found time to get married last August to Linda Lockwood, her partner of 15 years.
She relishes seeing initial designs for ASB's new downtown campus, which she says will look more like a tech company than a bank: "wide-open spaces, play areas, casual areas for problem solving." But once construction begins, she may not be able to resist the backhoes. "I've already got my hard hat … and I can drive a tractor or any farm equipment you can name!"
– KATHRYN DRURY WAGNER

IAN KITAJIMA
Corporate Development Director, Oceanit
Age 49
Over the past 13 years at Oceanit, Ian Kitajima has come to think of his role as a recruiter, talent agent and technology translator. His official title is corporate development director, but his business card simply has his name and contact info. "That way, when I meet somebody," explains Kitajima, "it's more about the conversation we're going to have, what their interests and (goals) are, versus the titles, which can sometimes get in the way."
Kitajima credits Patrick and Jan Sullivan, founders of the local science, technology and engineering company, with giving him the leeway to explore new markets and bring aboard fresh talent.
He says his secret for finding Oceanit's renowned innovators is doing community service. "No one believes me," he says with a laugh. "We're not just looking for smart people. What makes the person an Oceanit person is they fit here. The fit is driven by who they are as a person. They are about giving, service; they have heart."
In the past decade, thanks to people Kitajima has recruited, Oceanit has spun out three venture-funded companies, in addition to starting one major new innovation each month.
"If you don't want to learn anything new, this is not the place for you," he says. "It's like drinking from a fire hydrant, you have to have a big thirst!"
To help folks understand the work Oceanit does, Kitajima helped create a "technology petting zoo" inside the Fort Street office. "I didn't just want to show people a PowerPoint about the technology," he says, "but put it in their hands." People can now see and touch the material used to dry military boots, mobile devices to test blood, brush plating and more.
"In order to build the tech industry, you have to have community," says Patrick Sullivan. "You have to create meaningful conversations, listen carefully, make it matter for users. Ian has done that." He adds that Kitajima has been integral in each of Oceanit's company spinouts.
Despite its awe-inspiring technology, Kitajima says, he's most proud of recently incorporating design thinking at Oceanit and spreading it to companies and schools around Hawaii. Developed at Stanford's Institute of Design, design thinking is a five-step method to create out-of-the-box solutions for human needs.
"To me, one of our most meaningful accomplishments is the work we're doing in design thinking," he says. "Helping empower teachers, students and local companies."
– TIFFANY HILL

ALICIA MOY
President and CEO, Hawaii Gas Co.
Age 37
Hawaii is undergoing an energy transformation, and with new approaches needed, many eyes are on Alicia Moy.
Moy took the helm at Hawaii Gas in 2013 and has a bold vision that involves liquefied natural gas as part of the state's energy mix. LNG is natural gas that has been cooled to minus 259 degrees Fahrenheit. In this liquid form, it takes up about 1/600th the space of the gas, making it easier to transport.
The Islands, Moy says, "are on the cutting edge compared with other states, in terms of clean energy goals. If we can bring LNG here in larger quantities, we can reduce the amount people spend on energy. You want to design a program and then back out LNG as the renewable market develops."
"We're saying, if we have to use fossil fuel, let's do it as efficiently and as cost effectively as we can. And gas partners well with renewable energy. Take solar; when a cloud goes over the panel, the gas flicks on."
"Alicia is very charismatic," says Kyle Datta, a general partner at the Ulupono Initiative. "She is taking the gas company to a completely new level from where it's been. That was missing in the private sector: How do we embrace renewables, not just what we're doing today, but also our needs for society in the future? She gets the big picture."
Prior to being tapped for the CEO role, Moy had been a senior VP at Hawaii Gas' parent company, Macquarie Infrastructure Co., which has a large portfolio of power and energy investments on the mainland and in Canada. Moy serves on the boards of Aloha United Way and the Chamber of Commerce of Hawaii, and is married to an investment banker, Jake Houseman, who is currently focused on raising their toddler son, Kai.
Moy spent her first year as CEO creating a plan, her second year, articulating it, and "now, we're executing our vision, ensuring our people and resources are aligned with that vision and our company values.
"The company is in transition," she says. "It's not by choice but by necessity. We have been in this community more than 100 years and have deep roots. But, as a state, we're transitioning to a cleaner energy future. So we can sit on the sidelines and slowly wither, or we can be on the forefront and develop solutions. I choose the latter, or I wouldn't be here."
– KATHRYN DRURY WAGNER

OMAR SULTAN
Managing director, XLR8UH
Age 38
Omar Sultan was watching money go into the University of Hawaii, and it wasn't coming back out.
With hundreds of millions of dollars worth of federal research grants, "you can just imagine the research or discoveries or innovations being done," he says, "and nothing was happening to turn those projects into commercial businesses that get those discoveries out into the world."
That realization inspired Sultan to approach the university with a goal of developing an accelerator program to support the commercialization of work done by faculty and students. After four years of discussion and planning, the university in September announced a public-private partnership with his venture-capital firm, Sultan Ventures, for a new proof-of-concept center, XLR8UH. Seven research teams were chosen to receive up to $50,000, along with training and mentoring, to develop business plans to launch their innovations.
"A lot of people focus on the money, but, to me, it's the fundamental education and the skill set that we're providing," says Sultan.
Born in Australia and raised on the U.S. East Coast before moving to Honolulu, Sultan says he's "always been an entrepreneur at heart."
"I like challenges," he says, "breaking into territory you don't understand very well, diving in head first and figuring it out as you go along."
So when he returned to launch Sultan Ventures in Honolulu with his brother Tarik, after a stint building a private equity firm in Dubai, Sultan says he wasn't put off by Hawaii's famously difficult business environment. He just looked at it as another challenge.
"A lot of people asked us, why did we stay here, why didn't we go to Silicon Valley or the East Coast," he says. "It seems like a cop-out to leave and go back somewhere that's more (of a business hub). That's less attractive to me than figuring out how to make it work here."
Susan Yamada, director of the Shidler College of Business' Pacific Asian Center for Entrepreneurship, says Sultan's out-of-the box thinking, intense work ethic, quiet humility and commitment to giving back to the community – such as mentoring young entrepreneurs and remaining an active supporter of university programs and events – set him apart from other business leaders.
Two decades from now, she predicts, whatever Hawaii's next high-growth industry turns out to be, "his fingerprints are going to be all over it."
– ILIMA LOOMIS

AVI MANNIS
Senior VP of Marketing, Hawaiian Airlines
Age 39
While in graduate school at the University of Pennsylvania's Wharton School of Business, Avi Mannis met and fell in love with a woman from Hawaii. Upon graduation, Tara Young made it clear to Mannis that Hawaii is her home, Hawaii is where her heart is and that aloha means good-bye. Oh, and if he wanted to follow her to Hawaii, Young insisted he get a job.
"I knew Hawaii was where I wanted to be because she wanted to be here," Mannis says.
Everybody who knows Mannis knows he loves a challenge. He wasn't sure what he would do in Hawaii, but, during his many visits to Young, he met with local business leaders. He picked their brains to find out where he could serve and where he could be passionate. It was the sort of pursuit his parents encouraged.
"My father was an opera singer, went to rabbinical school and became a surgeon," says Mannis. "He showed me it was important to follow one's passions rather than a specific career goal. I was an archaeologist, I did art business for a while, then I got into corporate restructuring. I followed my passions. I didn't say, 'This is what I want to be at 40.' "
Eventually he was introduced to Hawaiian Airlines executives Mark Dunkerly and Peter Ingram.
"When we first met him, we didn't have any particular position in mind. But something we've done successfully is assessing talented people and figuring out where they would fit," Ingram says. "Mannis came off as intelligent, analytical and thoughtful. He has what it takes to be successful in Hawaii. He brings an approach to things, not by the brute force of analytics, but through collaboration."
In 2007, Mannis was hired as senior director – transformation. How cool is that? Within a year he was promoted to VP of revenue management and schedule planning. From 2011 to 2014, he was VP of marketing, which led to his present position.
"It is hard to imagine a business more dynamic or with more external factors at play," Mannis says. "It's unbelievably gratifying work to do a great job for the 6,000 employees on our front lines and on a product vital to the community."
Oh, he and Young are still partners, too.
– PAULA BENDER


SCOTT SEU
VP, System Operation, Hawaiian Electric Co.
Age 49
Since his start in HECO's environmental department 21 years ago, Scott Seu has held many jobs within the company and always taken advantage of learning opportunities as the utility modernizes and shifts to cleaner, renewable energy.
Seu says he was able to work with people in the community and from other electric providers in the Islands, while also learning about project development, types of renewable energy and new technologies. "I'm trying to soak up as much as I can," he says.
Robbie Alm, who left as HECO's executive VP in 2013, says, "If you look at his resume, he's moved around a lot inside the company. The future demands agility and willingness to treat things as opportunities and learning experiences." Both men agree: As HECO transitions to clean and renewable energies, the models most electrical engineers are familiar with won't help them moving forward.
"How do you get yourself to envision a future that's not very grounded in your past?" Alm asks. He says Seu's ability to do that helps him stand out.
The Kamehameha Schools graduate studied engineering at Stanford on an Air Force scholarship, although he never served active duty. Before returning to Hawaii he taught English in China, where polluted cities inspired his career goals. "After living there for some time, I thought, 'When I get back to the U.S., and certainly when I get back to Hawaii, I feel I can make a difference in terms of an environmental protection,' " he recalls.
He's been making a difference across Oahu as he engages with customers, politicians, environmentalists and others interested in reshaping the utility to offer cleaner, cheaper alternatives to fossil fuel. It's not something that can be accomplished by ignoring criticism of the utility. "We also need to be looking at ourselves in that mirror," he says. "We all need to just keep focused on the greater good and the right pathway."
NextEra Energy's intention to acquire Hawaiian Electric Industries leaves many things up in the air, but Seu says he'll stay as long as he's wanted and able to help other employees. "A huge part of the enjoyment in what I do is not tech specific, but it's all about building the relationships and helping people try to be the best they can be – myself included."
– TREENA SHAPIRO

SOLOMON ENOS
Artist and Illustrator
Age 38
Jobs. cultural preservation. The environment. These issues offer challenges to Hawaii today and solving them is no small feat, but Solomon Enos is attempting to tackle each with every stroke of his paintbrush.
Enos, a Native Hawaiian, shown above with his son Moacyr, grew up in Waianae with parents who encouraged, inspired and supported his vision. His father co-founded Kaala Farm, a cultural learning center that teaches children about the importance of Hawaiian culture and the land. From these early experiences, he says, he cultivated a plan to "reboot the narrative of a place," and create a "better version of Hawaii."
His solution? Bring Hawaii's culture into the mainstream. He's using his art as a platform to begin a conversation about a new Hawaii, one that's imbued in historical and cultural narrative and values nature, not destroys it. Essentially, he believes that, if he builds it, they (jobs, cultural awareness and environmental preservation) will come.
He's already doing that with his murals, paintings and illustrations in books, schools and communities. He's generating jobs by recruiting other local artists to do what he's doing. And he's opening the door to a new genre with the creation of Polyfantastica, a 40,000-year timeline, which intertwines fantasy, sci-fi and traditional stories from Hawaii's past. His larger hope is that, by fueling this new industry, a sense of pride, purpose and vision will return to Hawaii's people while simultaneously reviving tourism and, ultimately, hope. "I want to create Hawaii art for Hawaii people. Communities need art. We have something unique and so special. We just have to cook it, put it in the right form for people to digest it. Stories can be that thing."
Enos is a self-proclaimed "intelligent optimist." Some might call him an idealist. But, for many people, he's the real thing. Kay Fukuda has worked for the past five years with Enos on the Program for Afterschool Literary Support, or PALS. She speaks of his passion, talents and heartfelt interactions with others, including their students.
"If you observe him, he listens to what our students say … and I know that child knows he or she is really important to this very talented artist. I know that child experiences it," she says. "… I just adore him and what he brings to the world."
–BRANDI-ANN UYEMURA

RACHAEL WONG
Director, Hawaii Department of Human Services
Age 43
The secretary-makes-good movie classic "Working Girl," with its closing panorama of Manhattan from the heroine's office window, had just finished when young Rachael Wong told her parents, "One day that will be me." Accomplished and ambitious, she was headed to Princeton for college. "Hale and hearty and utterly naïve," she says now.
Wong this year is indeed celebrating a career triumph, but not on schedule and definitely not on Wall Street. Instead she's taken over as director of the $3-billion-a-year state Department of Human Services, after an unpredictable, at times unimaginable, recovery from decades of personal health struggles, including a lifesaving kidney transplant in 2002. Now the social well-being of the entire state is her kuleana.
She comes from a two-and-a-half years as VP and COO of the Healthcare Association of Hawaii, an umbrella organization for the majority of the state's acute-care hospitals, long-term-care facilities, home-health agencies and hospices. Association president and CEO George Greene recalls why he picked Wong for the job: "From the moment anyone meets her, you are struck with her intelligence. She's such a vivacious person; her integrity just shines through in any conversation."
Wong previously worked at Hospice Care Hawaii (now Kokua Mau) with its president, Kenneth Zeri. "When we worked together it brought out the best in both of us," Zeri says. "I could bring the contact expertise and she would bring the new and thoughtful way to approach the problem. She truly can build those bridges together and connect the dots, and let people come together to connect their own dots."
At DHS, there are a million dots to connect. "DHS overall is certainly comprehensive," says Wong. "It covers almost all of human experience, especially that of our most vulnerable neighbors." Her list includes foster children, the homeless, immigrants, the disabled, seniors and the poor, and the services include welfare, food benefits, Medicaid, public housing, youth corrections, and the commissions on the Status of Women and on Fatherhood.
Wong feels she's in the right job at the right time. "By nature I'm a connector. I feel affirmed by interconnectivity. I'm alive because of someone's gift. … I love it when people bring the resources they bring."
– DON WALLACE

SHIN HO
Operations Manager, Ho Farms
Age 32
"People say to me, 'You don't look like a farmer.' They think I just work in the dirt," says Shin Ho. "I run a business that's a farm."
Ho doesn't look like a stereotypical farmer; she's a young, petite, educated woman. For eight years, she has overseen the 40-acre Kahuku farm and facility her parents started in 1992, where the family grows, cleans, processes, packages and distributes produce to local restaurants and grocers.
Ho Farms is known for its specialty tomato varieties: cherry grape, golden grape, baby Roma and Kahuku golden. The family, which also has a 50-acre facility in Hoopili in West Oahu, also grows Japanese cucumbers, long squash and other specialty crops. Among her many duties, Ho is in charge of the payroll for Ho Farms' 30 employees (40 in the summers).
Growing up in the sleepy, former sugar plantation town of Kahuku, it was never Ho's girlhood dream to take over the family business. "I grew up on the farm," she says. "I knew how hard the work is."
Both Ho and her brother Neil left Hawaii for college in California; Shin Ho studied marketing and international business. But, upon graduating, the siblings returned, revitalized, to revolutionize the family business and, by extension, the local farm industry.
Ho put her degree to work. In 2006, thanks to a contract with Costco in Hawaii, the family started marketing their products as Ho Farms. Today, the farm has a locally recognizable name and label.
"(Shin) gives a fresh perspective," says Dean Okimoto, owner of Nalo Farms. "Today, if you don't have young people involved in farming, it limits your chances of success. She is part of the branding."
In her spare time, Ho brainstorms ways to streamline operations, build relationships with Hawaii's chefs by growing experimental crops and further incorporate the farm into the community. This past fall, she launched a line of value-added products, including pickled vegetables that use excess produce and a vine fruit called luffas that are popular in China and Vietnam. The products are being sold at the Kapiolani Community College farmers market.
This year, Ho Farms will move its headquarters to Wahiawa, part of state Sen. Donovan Dela Cruz's Whitmore Project, in which derelict pineapple-era spaces are reborn into a diversified-agricultural core. Architectural plans have been drawn and the family is seeking construction bids to renovate vacant warehouse space for a modern food-safety facility. "It's a great hub. The infrastructure is already there," she says.
"I'm fortunate. I get to work with my family," says Ho. "It's rewarding, because we're helping create jobs in an industry that's stable. People always eat."
– TIFFANY HILL


DANIEL KIM
Senior VP, Private Banking, Bank of Hawaii
AGE 45
You might call danny kim an accidental banker. "I didn't quite join the bank fresh out of college – I was selling office equipment before – but it was what I did when I decided to get a real job." The Loyola Marymount University business school grad signed on to Bank of Hawaii for the management-training program, fully expecting to put in a few years and move on to another career. But 22 years later, he's still a banker and at the same bank, no less. And still very good at it.
The keystone of his leadership has always been his ability to connect with people. "He has the innate ability to draw people in; I think that's rare in the banking industry," says longtime business associate and friend Norman Noguchi, president of real estate firm Marcus and Associates.
It's a quality that started his career with a bang. In his first position, at a supermarket branch, "we'd go talk story with people in the checkout lines. We'd see how we could make their banking easier or just make a new friend," Kim recalls. His efforts translated into a huge increase in yearly average deposits at the branch: They grew to $12 million, three times the national average, he says. He received the National Commerce Banking In-Store Banker of the Year award in 1998.
This old-school approach to banking was how Kim found his edge. "After 2008, people didn't want to say they were a banker," Kim says. His remedy is a return to the basics. "To really understand the different segments of business, you have to be out there, pounding pavement. The banker's job is to go out there and talk to people."
He also has a knack for innovation; he pioneered the in-bank concierge back in 1999, a feature now seen regularly in bank lobbies.
Today, he's investing much of his energy into the next wave of bankers: Millennials. "At first, you didn't want to hire a millennial because you think they're not going to last and they're lazy," he says. But his faith grew while coordinating Bank of Hawaii's management-training program for over a decade. "I think they have such an interesting mindset. They like to challenge things. They can brainstorm and come up with those ideas."
"He wants to be an agent of change, whether it's in the bank or on a board," says Noguchi.
– VICTORIA WISEMAN

DEAN WONG
Executive Director, Imua Family Services
Age 50
Dean wong strides through the Kahului construction site of Imua Family Services' new 10,500-square-foot home. With specially designed assessment and therapy rooms, meeting space, staff offices and a pre-school with room for up to 24 youngsters, the building seems like Wong's vision realized in wood and drywall.
Demand for Imua's assessment, counseling and therapy services for special needs children has gone up each month since Wong took over as executive director four years ago. The 68-year-old Maui nonprofit was serving 3,000 children a year and outgrowing its space. Instead of making do with aging, leased offices, Wong spearheaded a bold plan to construct a major new facility on land shared with Easter Seals Hawaii.
Wong says he sees many nonprofit directors stuck in a mode of perpetual scarcity and dependence. Not him.
"A nonprofit is really only distinguished by its tax status. It doesn't mean the organization has to live in constant limbo and fear for its survival," he says. "I think when you apply real business practices to the nonprofit world, you're providing the same kind of sustainability that you do to a business. You want it to thrive and grow, so it can continue to meet the needs of the community."
Part of Wong's formula for fiscal stability: Build a "three-legged stool" balanced among government grants, private community donors and corporate sponsors. In pursuit of that vision, Wong has become a legendary fundraiser on Maui, and nowhere may his talents be better on display than at Imua's annual "Fantasia Ball."
"He does it all," says Naomi Tamura, who worked with Wong in his previous roles at the Maui Arts and Cultural Center and the Maui AIDS Foundation. "He plans the event, he's the auctioneer, he's the emcee – he even sang."
Wong studied performing arts at UCLA and planned on becoming an actor until an extended service trip in Africa awakened a passion for helping others. He says the "stage presence" he learned as a young man remains one of the biggest secrets of his success – helping him rally his team to support his vision, turn a roomful of potential donors into believers in Imua's mission, and help a family reeling from a child's autism diagnosis to understand their options.
"There's a difference between the ability to be heard and the ability to be understood," he says. "I think being a skilled communicator is the most important aspect of leadership."
– ILIMA LOOMIS

MICHELLE GALIMBA
Rancher at Kuahiwi Ranch
AGE 46
Michelle Galimba, an advocate for sustainable food systems in Hawaii, works nearly every day to the sound of cattle lowing at her family-owned ranch, Kuahiwi Ranch, in Naalehu on Hawaii Island. She's trying to change the local beef industry's dominant business model, which raises young cattle but ships them to the mainland for fattening.
She admits that system currently used by most ranchers is probably the most efficient for the cattle industry in Hawaii, but she says it looks at the process with a really cold heart, focusing only on the bottom-line. "What about sustainability, supporting local communities, animal welfare and making these cycles reconnect within Hawaii?" Galimba asks.
A member of the state Board of Agriculture, Galimba has dedicated her time to protecting Hawaii's farmers and ranchers. Even though she's a rancher, she helped start the Kau Coffee Festival and supported that region's growers so their coffee could earn recognition in larger markets.
She worked on her family's dairy farm as a young girl, but she didn't always think of a career in agriculture. She left Hawaii for the world of travel and academia, earning a Ph.D. in comparative literature and visiting cafes in Paris, but strong family ties and a commitment to the community brought her back to Hawaii Island.
Dan Nakasone, owner of Brainstorm Marketing Inc., first met Galimba when he was helping at his family's ranch, which had purchased cattle from Galimba's family. She had come with her father to personally deliver cattle.
Nakasone describes Galimba as an intellectual and an advocate who leads by example. "She is always going to fight for the farmer. She lives on principle, her and her family," he says. While Galimba is modest about her accomplishments and shy to speak of her blog, Nakasone speaks highly of her intelligence and commitment to building a much-needed infrastructure for the local beef industry.
Nakasone says factors on the West Coast and elsewhere have driven meat prices sky high. "Hawaii ranchers like Michelle, who are committed to keeping 100 percent of their cattle in Hawaii," are building Hawaii's beef brand, he says, but they are making a lot less money than those ranchers who ship their cattle to the mainland for fattening.
Galimba is glad Hawaii's people are recognizing the importance of agriculture. "It is really the basis on which everything is founded," she says. "It's how we interact with nature and we need to retool our approach."
– AJA HANNAH

MAYA ROGERS
President and CEO, Blue Planet Software
AGE 36
Maya Rogers sees herself at the cusp of the new digital era.
"This whole new generation has a different way of living and a different way of thinking," she says.
One thing she'd like this generation to think about is basing tech businesses in Hawaii. After all, Blue Planet Software, the sole agent for the three-decade-old Tetris brand and the company she leads, is thriving in the Islands rather than on the mainland.
Rogers – whose father, Henk, acquired the rights to Tetris in 1984 and licensed it to Nintendo – was brought up in Hawaii and Japan and always knew she wanted to come back here. But she knows a lack of skilled jobs prevents others from making the same decision.
That's changing, according to Rogers. "We're creating a culture in which you can pretty much work anywhere around the world. … There's no reason Hawaii can't be the hub."
Of course, one thing hindering companies from opening up shop in Hawaii is the cost of living, and especially the cost of electricity, which is mostly generated by burning fossil fuels. "It shouldn't be so expensive to be here. I think we have the technology and the will to [change] that," she says.
She co-founded Blue Planet Startups, a venture accelerator that has so far funded 30 startup tech companies with the potential to kickstart Hawaii's economy. That is just one of the many factors "turning around" Hawaii's startup world. "It's a strong community," Rogers says. "It's happening now."
Coralie Matayoshi, who heads the American Red Cross in Hawaii, invited Rogers to join the nonprofit's board in November 2013. "Immediately I could tell she was a leader. Her compassion is contagious and she's a born fundraiser," Matayoshi says.
To get more young people involved with the Red Cross, Rogers chaired a "friendraiser," which, to Matayoshi's surprise, raised $20,000. "She was the charming person floating around the room asking people to donate," Matayoshi recounts.
Rogers was also asked to join the Red Cross Tiffany Circle, comprised of female philanthropists from around the country. Six months ago, at her first summit in Washington, D.C., she was immediately asked to join the Tiffany Circle's 30-member national council – as its youngest member and first council member from Hawaii.
– TREENA SHAPIRO

SAM MOKU
VP, University Relations, Hawaii Pacific University
Age 50
Sam Moku's name might ring a bell for sports fans from when he played defensive back in "the Dick Tomey days" of UH football, in the mid-1980s. Even now, lessons of teamwork serve him well in his role at HPU.
Moku describes his approach to work this way: Have a purpose, set the expectation, empower and execute. Empower, because, as with any sports team, one cannot do things alone, he says.
The concept of laulima calls to mind working together to help move past obstacles to execute, he explains.
Moku joined HPU in October 2013 as the director of government relations after many roles in state and Honolulu city government. He had worked at the state Legislature, at the Department of Hawaiian Home Lands to help Native Hawaiians achieve homeownership and at city hall under then-Mayor Peter Carlisle to help spearhead the sale of the city's affordable housing project, among other duties.
Micah Kane, COO of Pacific Links Hawaii, has known Moku since the 1990s, when the two worked as dorm advisors at the Kamehameha Schools and later at the Department of Hawaiian Home Lands.
"Sam is passionate about the future of Hawaii and often lands in areas where, if he's successful, Hawaii is a better place," Kane says. "Very few people I know have his broad experience of public, private and not-for-profit experience."
While busy with work and family, Moku has also coached for many years at Kamehameha. He was recently selected for the boards of Special Olympics Hawaii and the Honolulu Community Action Program. He also serves on the Advisory Committee for Queen Liliuokalani Children's Center.
Moku, his wife, Pohai, and their three children, live in Kaneohe, where he was born and raised.
"I see myself as a person who is committed to making Hawaii a better place for our keiki," he says.
"Leaders of past have always thought through and made decisions that affected the next generation. If you are in a position of leadership in Hawaii, you have a responsibility, duty or kuleana to make sure your decisions will benefit our children environmentally, economically and educationally."
– JOLYN OKIMOTO ROSA


JASON LAU
President, TalkStory Productions
AGE 52
Jason Lau leads TalkStory Productions, yet somehow finds the time to serve on the advisory boards for the Honolulu Theatre for Youth and the Entrepreneurs Foundation of Hawaii, and educate interns from the Academy for Creative Media at UH-Manoa every semester.
"We're a weird breed of people," Lau says, speaking of entrepreneurs. "We like to be active. I travel a lot, but I'm never really disconnected."
Lau hadn't always specialized in the film industry. After graduating from Punahou School and UCLA, Lau worked in finance for Bank of Hawaii, Dean Witter Reynolds and other prominent companies. It wasn't until he met Academy Award-winning writer Pamela Wallace, who co-wrote the screenplay for "Witness," that Lau's interest in the film industry grew from curious to enthusiastic. While she taught him about films, he taught her about finance, and Talkstory Productions was born. At first, Lau was supposed to be the interim CFO, but he loved it so much that he stayed on as president.
Georja Skinner, chief officer of the Creative Industries Division in DBEDT, describes Lau and TalkStory Productions as essential to building the infrastructure for a local film industry. "You need an entity like TalkStory. Jason and his production company have done quite a lot in Hawaii developing films and projects," says Skinner.
"The Short List," a compilation of five local films, was produced with local talent and shot completely in Hawaii. It aired on K5 television and was an official selection of the Hawaii International Film Festival in 2011. TalkStory also works on projects across the globe; currently, it is working on a non-Hawaiian, English-speaking project to be co-produced with China.
Skinner says Lau's tenacity and focus has driven him to find steady funding for projects. She believes this focus is also how he manages to juggle all of his commitments, including being an acting member of the Producers Guild of America.
Skinner and Lau also worked together at HIFF's Creative Lab, a year-round project where he workshopped a script with his cohort. "It was nice to see someone as professional and accomplished as Jason also participating and learning to hone his craft as a screenwriter," she says.
Lau's goal for TalkStory Productions: to invest in youth and tell good stories. Its interns from the Academy for Creative Media are usually budding writers, who get hands-on experience on how to create and market full screenplays. That aligns with TalkStory's focus: a local company channeling local investors to produce the best stories possible. "We are story-oriented filmmakers," Lau says.
– AJA HANNAH

DEBORAH SPENCER-CHUN
President and CEO, Adult Friends for Youth
AGE 51
When Deborah Spencer-Chun contemplated a career, the decision was easy. From her parents, who worked for social service agencies, to her siblings, she says helping others is in her DNA. That was 27 years ago. Today, she's as committed as ever.
While there was no question about her career, the population she ended up working with surprised her. "I didn't start thinking gangs or male youth. Most people shy away because they think it's tough to work with adolescents. But I think adolescents are a misunderstood group of kids. This stage when they are trying to find themselves is the best time. … They're so full of energy and ideas."
When she first started, she was primarily out in the field, connecting with kids and rescuing them from fights at three in the morning. Nowadays, she spends more time educating the public on their program. But, regardless of what her job entails, Spencer-Chun is excited and proud of the things her kids and the organization has accomplished.
"We don't have a termination phase so our kids come back at any time," she says. "It's so exciting that we have the kind of relationship with our students that they always call us and want to visit and keep us updated. I'm really blessed to have this job. … I see this as a purpose in life for me."
Even on bad days, she doesn't lose sight of why this is her life's work. "When you lose them to violence and suicide, it's never easy. But then you remember the reason you're here. One question I always think about and ask our kids is: 'What if we didn't exist?' Where would they be today? They would say, 'I'd either be dead or in jail.' "
That was the case for former client Malakai Maumalanga. "She was right there with him even when he was incarcerated," says Adult Friends for Youth VP McKay Schwenke, who has worked alongside Spencer-Chun for the past 23 years. "When he got out of prison, Deb continued to work with him and encouraged him to go to college. He went on to get his bachelor's and then a master's degree. Today, he is one of our lead clinicians. That's just an example of how she's always willing to do what she can to help. These are her own kids."
– BRANDI-ANN UYEMURA