Starting Over Can Be Sweet (and sometimes meaty) Revenge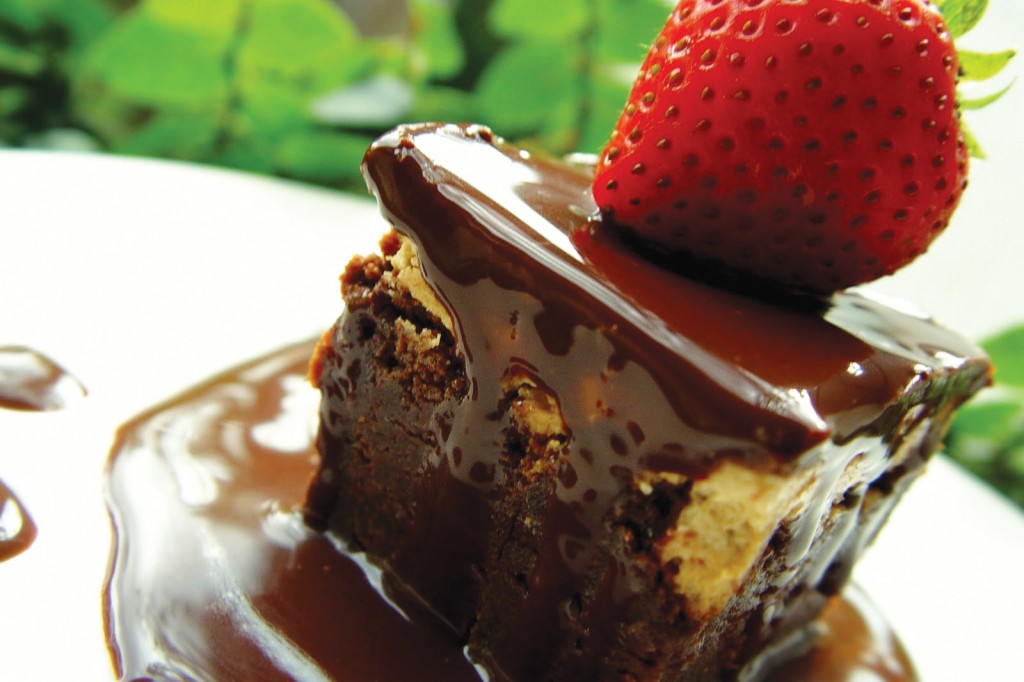 A slender face appears at the door of Palama Settlement's kitchen, bowl in one hand, telephone on shoulder. Kathy Masunaga, owner and creator of Sweet Revenge, smiles a welcome to the Palama Settlement kitchen.
She and a single employee are creating a dozen or more Apple Crunch and Peanut Butter Chocolate S'more pies for the online orders they deliver on Wednesday and for Thursday's St. Clement Church open market on Wilder Avenue. She's also preparing for an Eat the Street event on Saturday in Kapolei. Because it's Monday, her "slow" day, she's also busy working out the menu for deliveries, hence the phone vibrates every few minutes.
Even on this "slow" day, Masunaga never sits down, even for an instant. From one minute to the next, she's at the 20-quart commercial mixer, pouring the filling into five-inch pie dishes whose crusts already sit waiting. The last step is blow-torching the homemade marshmallow fluff to create that sweet browning effect.
Her business is called Sweet Revenge, which she swears isn't directly related to one of the toughest days of her life, three years ago, when she knew she had to end her marriage.
The daughter of a baker – her late father, Yoshihiko Tamada, ran Fujiya Ltd., a Japanese pastry shop in Kalihi – Masunaga turned to something she knew to keep herself and her two sons afloat financially. She borrowed the commercial kitchen of friends in the catering business, who also helped her get a food truck. Now her vivid pink truck is easily spotted. One week she'll be at an Eat the Street event, the next parked on Kilauea Avenue near Kahala Mall.
As her business grew, she needed her own commercial kitchen and, in September, began renting the kitchen at Palama Settlement. Now, she's noted for her quiches and 5-inch individual meat pies – chicken, shepherd's pie, curry and pork guisantes – something that's a rarity in other bakeries.
Masunaga also says she's having "a large pop-up party to celebrate the finalization of my divorce."
Both sons help with her business, with the younger one, a DePaul University student in Chicago, doing social media "and nagging me to put things on Facebook and Twitter," she sighs.
Her sons tell her she probably gets paid about $1 an hour for all the time and energy and permits and costs that go into making her business grow and work. Still, she says, the advantages outweigh the disadvantages.
"I like knowing what I'm taking out each day," says Masunaga. And leftovers go to friends, just as her dad's bakery gave overstock away. "My dad never resold nor will I."
Perhaps that's one reason she's not anxious to own her own bricks-and-mortar place. She knows too well that you have to prepare for brisk sales, but you don't always have them.
She works a lot – "pretty much 12 hours a day seven days a week" – but adds, "I haven't gotten to the point yet where I mind."