Green Machines and Smiles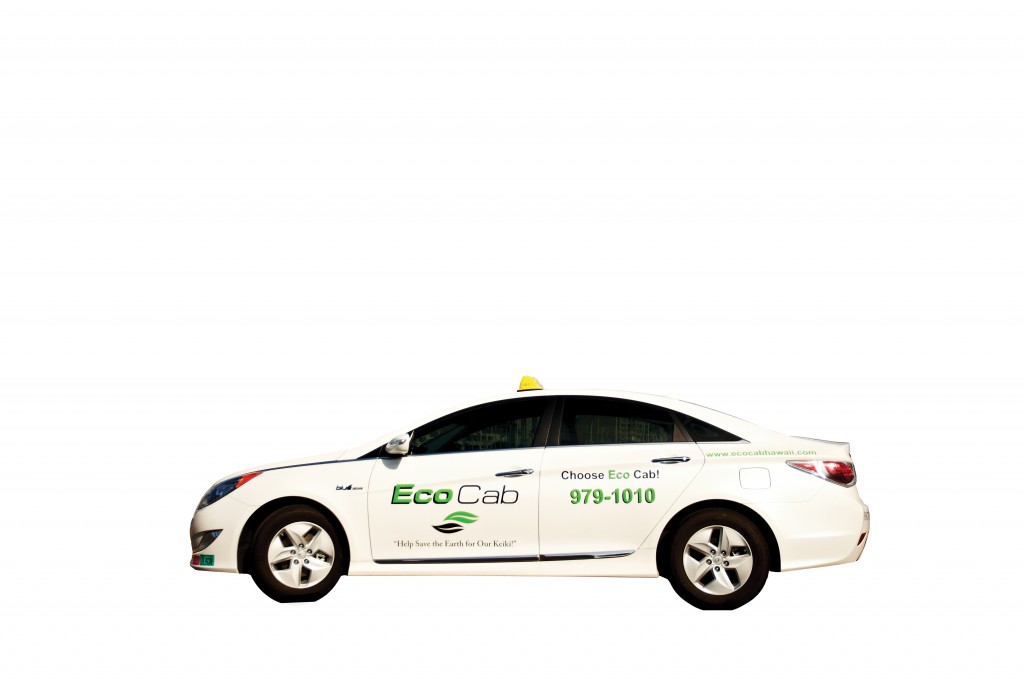 Owner David Jung aims to distinguish his new taxi company from competitors with two things: sustainability and good service.
The company is called EcoCab and all of its vehicles are Hyundai Sonata hybrids, which the EPA rates at 35 mpg in city driving. Jung says he considered buying all-electric vehicles, but recharging can take up to eight hours, which makes them impractical for an around-the-clock taxi service. Besides, he says, Hawaii's electricity is mostly generated from oil. "The electric vehicle is only as good as what you're using to generate the electricity," says Jung, an attorney for 20-plus years.
Jung says he's pleased with his vehicles' sustainability, but he's most proud of EcoCab's service. All of his drivers are fluent English-speaking employees who complete a paid, four-week training program that covers customer service, basic Japanese and Korean language, road knowledge and CPR/first-aid certification, Jung says.
"We've become a world-class destination," Jung says of Hawaii. "The hotel experience, retail experience, food and beverage experience – everything." But, he says, the local taxi industry's customer service has lagged behind what visitors expect. "The taxi industry is so important because it's the front line for the tourism industry."
Each cab has a wireless hotspot and a Samsung Galaxy tablet that riders can use while riding to their destinations. EcoCab's rates are on par with what other taxi services charge: a $3.10 initial fee and 40 cents per one-eighth of a mile.
EcoCab has been operating since Sept. 1, 2012, and Jung plans to expand its current fleet of 11 vehicles to as many as 25 by the end of 2012.
EcoCab
www.ecocabhawaii.com
979-1010