From Mars to the Streets of Honolulu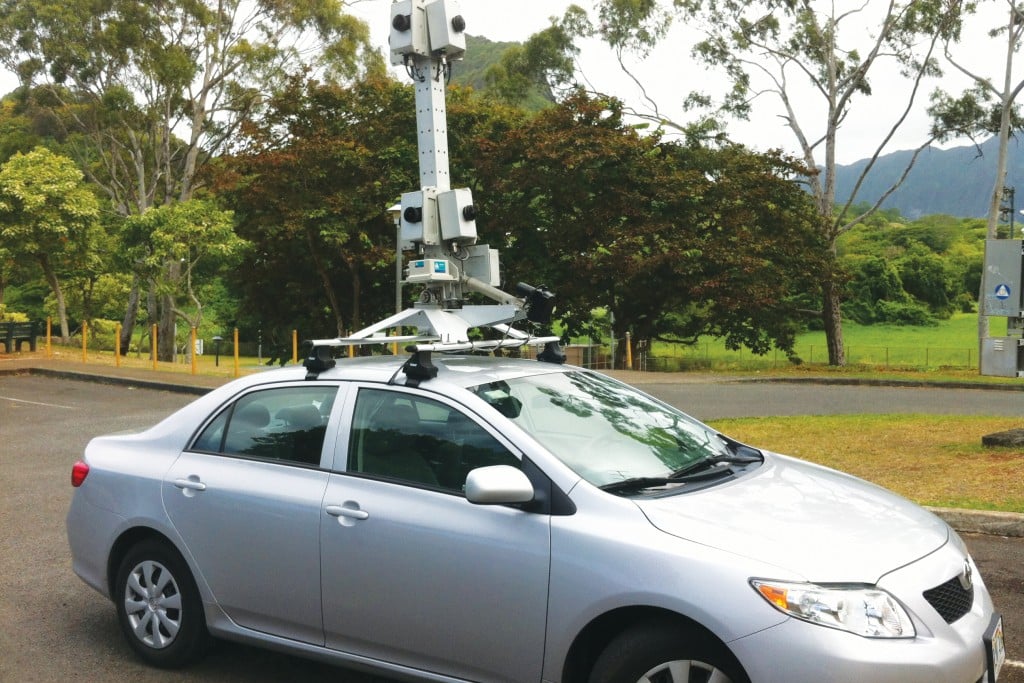 Sam O. Hirota Inc. has a high-tech answer to Oahu's pothole problems.
The local company has contracted with the city of Honolulu to create 3D images of thousands of miles of city streets using technology derived from NASA's Mars Rover.
Unlike Google Streetview, the laser-imaging system called earthmine provides accurate measurements because every point has precise X,Y and Z coordinates, says Dennis Hirota, president of the company his father founded.
How It Works:
Using a car mounted with eight cameras, a driver and, ideally, a navigator ride along Honolulu's roads. The cameras take series of similar images that are converted into "stereo groups," which are eventually turned into 3D images. The mapping will cover all county-maintained roads, about 4,000 lane miles, Hirota says.
After the city sent out a request for qualifications, Hirota's company was chosen and a contract for $500,000 was negotiated, he says.
Better Data = Savings
The city will get more detailed data and images that will help it to determine the right treatment for the right road at the right time, says Cyndy Aylett, management analyst at the city's Department of Facility Maintenance.
"The savings will come in making better decisions about the type of treatment a road will receive to extend the useful life of the road," she says. "We are dependent on the data to make good decisions."
Other Benefits
Hirota says earthmine, created by a company based in Berkeley, Calif., detects not only potholes, but also cracks. "We can measure the condition of the road, and we don't have to stand in the middle of the road," he says.
Earthmine will also allow the city to better utilize its resources because the images will show the precise overlay of sewer and storm drainage pipes, he says.