5 Steps to a Successful Job Interview
A local staffing professional offers advice for both job candidates and hiring managers.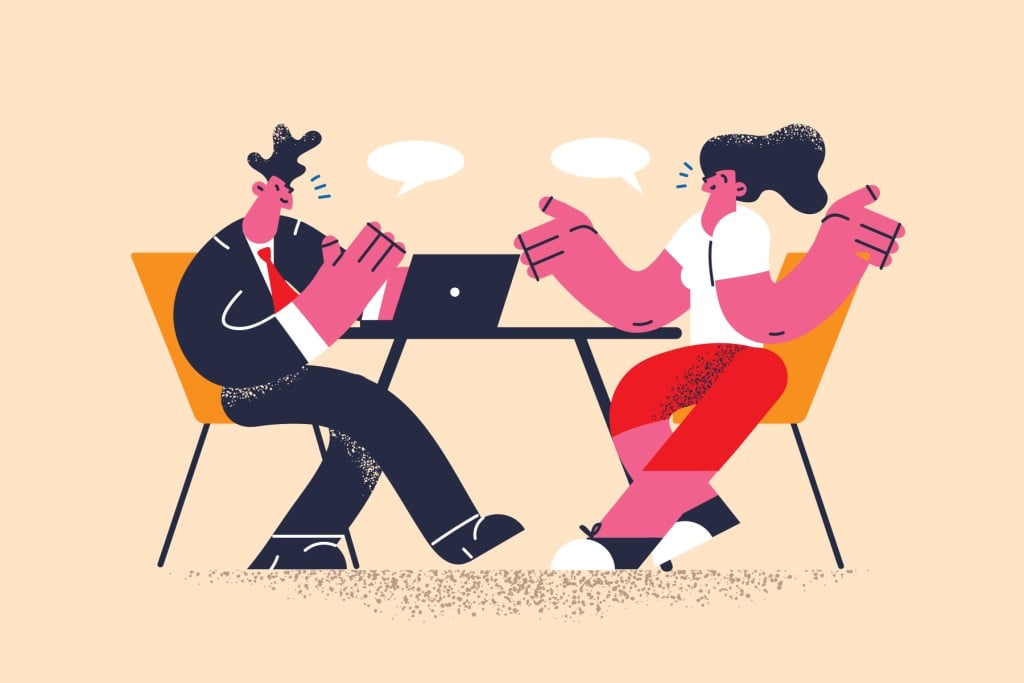 How to Prepare If You Are the Job Candidate
Are you taking advantage of the Great Resignation and the many job opportunities out there? Here are 5 steps to ensure your next virtual or in-person interview for a job opening goes smoothly.
1. Research the company you are interviewing with
Focus on what excites you about the company, its mission and history. Why exactly do you want to work there? Recruiters love candidates who will not only get the work done but will do so with passion.
2. Prepare your elevator pitch
An elevator pitch is a clear, brief personal introduction. It communicates who you are, what you're looking for and how you can benefit the company – all in about 30 seconds or less. Many hiring managers will start an interview with "Tell me a little bit about yourself" and this is where your pitch comes in.
3. Practice common interview questions
Practice your answers to common questions such as "Why did you leave your previous position?" and "What are you looking for in your next role?"
For behavioral interview questions – such as "Describe a time when you ran into conflict" – be prepared to answer using the STAR technique:
Situation: Describe the event or situation.
Task: Explain the task you had to complete.
Action: Describe the action you took to complete the task.
Result: Describe the result of your efforts.
4. Test your setup
The day before a virtual interview, test your setup and connection to avoid delays or technical issues. Test your camera view, clean up or blur your background, monitor your body language, project your voice (use a microphone/ headset for better audio), practice making eye contact by looking at the camera not the screen. Lastly, make sure you fully charge your devices.
5. Dress for success
This is especially important for in-person interviews, but even for virtual interviews, you should still be dressed appropriately – both top and bottom – and avoid looking like you just rolled out of bed or came home from the beach.
How to Prepare If You Are the Hiring Manager
If you are one of the many Hawai'i employers struggling to convert applicants into employees, you should optimize your job interview process – virtual and in-person. Here are 5 steps to help you.
1. Minimize interview lag time
Inviting a candidate for an interview that's more than a month away almost guarantees a no-show. Chances are the candidate will forget or find another job in the meantime. If candidates sound promising, reach out to them within a day or two. If your agenda permits, schedule interviews that same week.
2. Keep up your communication
After scheduling an interview, follow up your conversation with an email that details all the pertinent day-of information including:
Date, time and location – or teleconference link if virtual.
Who they will meet with.
What they should bring.
Parking instructions if in person.
3. Confirm the interview more than once
Confirm with the candidate at least the day before the interview, more often depending on how far out you've scheduled. If you're unable to reach them by phone, leave a voicemail and follow with an email or text message.
4. Come prepared
An interview goes both ways – the candidate is assessing whether YOU are a good potential employer just as much as you are assessing them. So take the time to study the candidate's resume and tailor your questions accordingly.
There's nothing worse for job seekers than sitting in front of interviewers who have no idea who they are meeting with.
5. Outline next steps
Hawai'i's job market is competitive so if the interview is going well, make sure you go over your process checklist. What else do you need from the candidate? When can the candidate expect to hear back from you? You don't want to leave people second-guessing, especially if they are interviewing elsewhere. Other employers may hire them first.
 Expert: Alexarae Kam, Branch Manager, Altres