5 Takeaways About Hawaii Family Businesses
Nicole Fong, recently graduated from college, attended Thursday's Family Business Forum with her parents to get an idea of what succession within her family's real estate business might look like 10 years from now.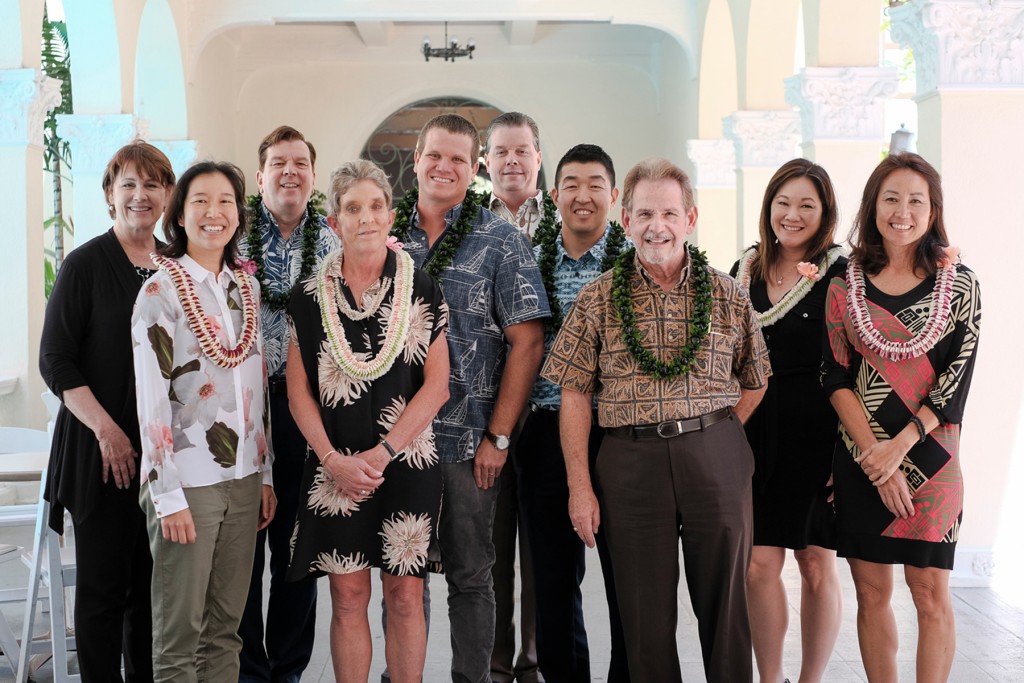 "It's cool to see, even though my family's in real estate, how companies such as L&L and (other) endeavors have similarities. How the different family dynamics can intertwine in different ways." Fong said.
The speakers at the forum were three "next generation" leaders in local family businesses: Elisia Flores of L&L Hawaiian Barbeque, Chad Goodfellow of Goodfellow Bros. construction company and Stan Masamitsu of the Tony Group. The small business experts on the panel were Ken Gilbert and Laurie Foster of Business Consulting Resources, and Wanda Kakugawa of Market Trends Pacific. The panel was moderated by Steve Petranik of Hawaii Business. Here are five key takeaways:
1. How to Prepare for the Family Business
After graduation from college, Flores worked in finance at General Electric on Hollywood films. "After two years of working at G.E., I was like, 'Forget about Hawai'i. Forget about L&L. I don't want to work in the restaurant business, that sounds not as fun as movies,' " Flores says. "I told my dad that and he was always very encouraging."
Then she got her MBA and was inspired by a classmate who was using his new skills to implement changes at his family's business. Now she wanted to join the family business, and when she came home, she found that her outside experience was extremely useful at L&L.
"I was like, 'Wait a moment, I have a company at home I can go back to. I can bring my finance skills, plus I'll have the chance to use marketing, strategy, branding skills I was using in school.' I called my dad and told him (I was coming home) and they're like 'Finally!' "
Flores said she always had a feeling she'd work at L&L but appreciates that her parents never forced her. Foster and Gilbert agreed that children who feel forced to take over the family business can feel resentful for years, and that those who never get a chance to work outside the family business or live elsewhere may think all their lives about what they missed.
2. Start Succession Planning Now
Masamitsu had a plan to enter the Tony Group family business and gradually climb the ranks. But a doctor's warning to his father to stop working led to the acceleration of Masamitsu's succession at age 27.
"It was an interesting experience, learning through trial by fire," he said good naturedly. "I wouldn't wish that upon anybody but it's one way to learn."
Gilbert said health issues and other unexpected problems do occur, so it is critical to begin early the succession planning for going from one generation of leadership to the next and constantly refining the plan as conditions change.
"When the parents are no longer able to perform, and the kids have to jump in, if the kids knew nothing about the business, which is very common by the way, we've got problems. If the kids are involved in the business and there's no plan and they're just working their way up the ladder, like (Masamitsu) said, 'You wouldn't wish that on anybody.' Really put some time and energy into figuring out, developing and putting a plan together."
3. Make a Gradual Transition
Goodfellow considers himself the custodian of the family construction business. As a fourth-generation company, Goodfellow Bros. offered past examples to guide a smooth transition. Although his father was ready retire, fish, hunt and relax, Chad realized that when he took over, he still needed his company's greatest asset part-time.
"I always likened it to, 'We've got this ace pitcher in the bullpen,' " Goodfellow said. "We can pull him out and he's probably good for one or two innings because he still loves the business and still is very interested in it but if his workload gets too high then he gets grumpy. He wants to go out, have fun and that's totally fair."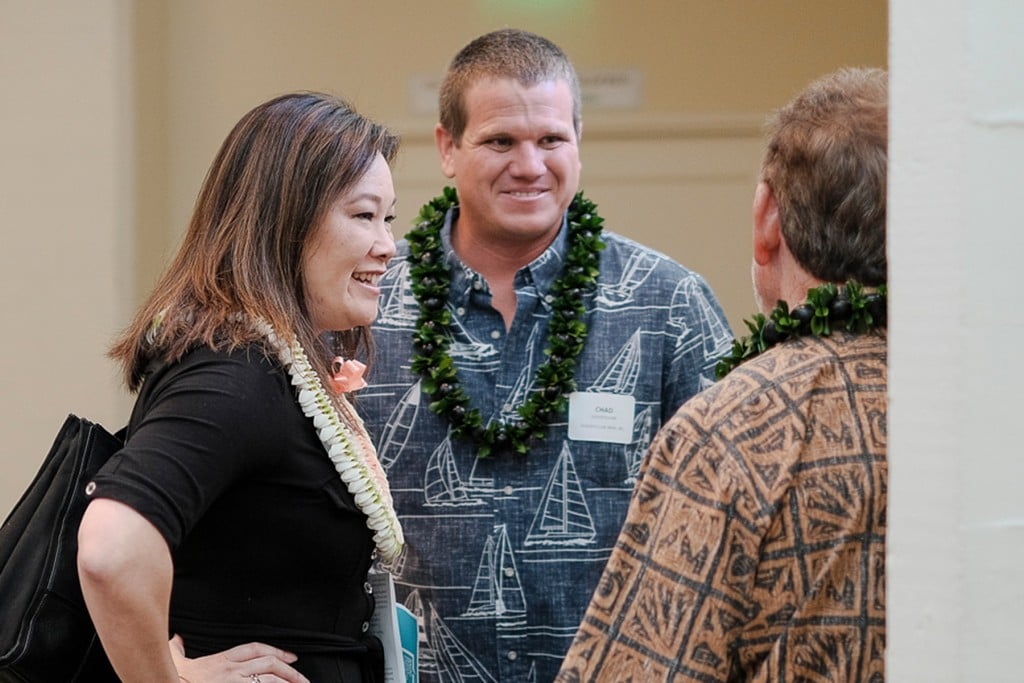 Goodfellow also recognized that he was not the same as his father, and that the company's organization had to change when he took over. A huge part of that was relying on experienced company employees.
"It became very evident to me early on in the process that if I was to pull him out of the center position and insert myself then we were not going to be successful," he said. "You've got to humble yourself and listen to those who have been there before. If you come with an open heart to your employees and say, 'Hey, I need some help with this.' I'm not afraid to say, 'I don't know it all, that I'm learning and trying to do the best I can.' You're going to build a company with people that really care about you and are going to do anything they can to see that you're successful."
4. Respect Each Other and Innovate Carefully
Foster kicked off the panel with a quote from a client: "My education taught me to challenge ideas, yet culturally I was taught to respect my elders and their ways. Balancing this is confusing." Foster says that navigating that duality proved challenging – "like untangling Christmas lights."
Flores offered another analogy: Coming into the company her father built was like moving into a house he had designed and built.
"The second generation comes in having a different viewpoint, a different background, not fully understanding but having to live in this house and take care of this house," Flores explained. "It took about a year of living in this house to be like, 'Ok, I get why it's built this way, the bones are really great and it's not an open floor plan because we can't move anything but there are different changes we can make.'"
5. Lots of Communication is Fundamental
Gilbert has learned from experience that different generations see and run the family business in very different ways – "How do you want to do it versus how I did it." The older generation must recognize that the next generation has innovative ideas about where to take the company. Open-minded conversations about such differences smooth the path to succession.
View the presentation slides here.