Family Business Forum 2021: Generational Differences in Family Business Succession
November 9, 2021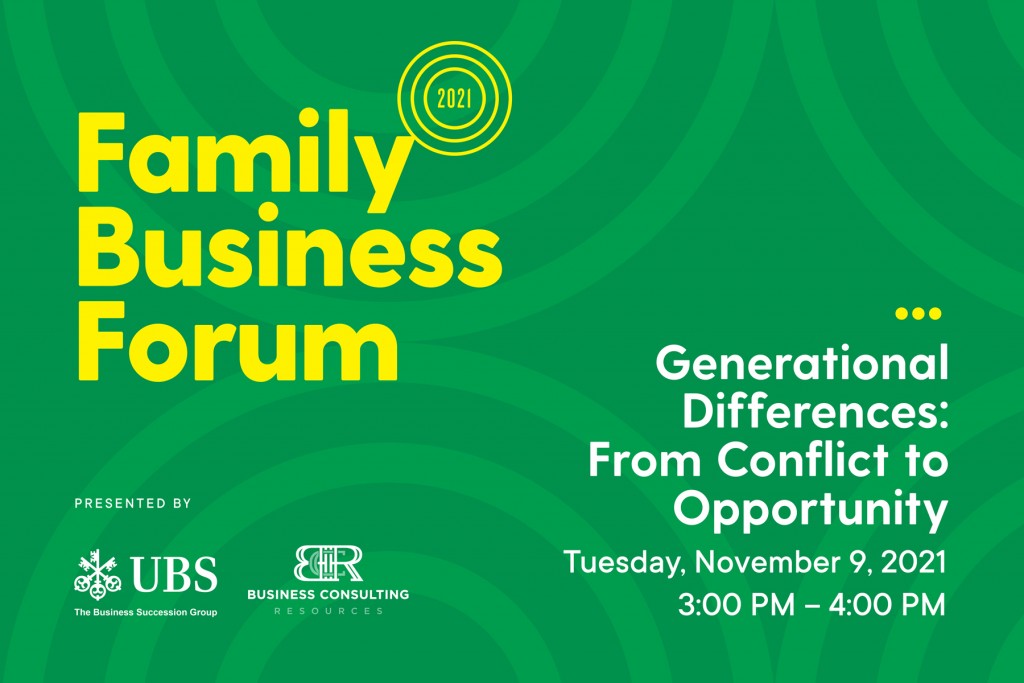 As a family business, it is never too early to begin thinking about the succession process. The two – or more – generations that are actively involved in the business, and in the succession, are crucial to the process, but often have (conflicting) differences in opinion, perspective, and approach. In this year's Family Business Forum, we discussed how to leverage those differences to create opportunity where there would otherwise be conflict.
In its 2021 family business research, Business Consulting Resources examined the generational differences that impact the succession process: some have a positive impact but many can interfere with succession success if not navigated carefully. The most valuable opportunities for families in business stem from understanding all the elements of a best practices approach to succession planning and learning from other families and their experiences.
In this year's Family Business Forum, attendees learned about the key generational issues and challenges that families encounter along the succession journey, and interacted with professionals who work with families in business on a daily basis.
This year's expert panel featured: Dr. Gail Schaper Gordon – Ph.D. and business psychologist, Brandon Park, Senior Vice President – Wealth Management of The Business Succession Group at UBS Financial Services, Inc., and Laurie Foster, Succession and Strategy Expert at Business Consulting Resources.
Watch the Replay:
Panelists:
Dr. Gail Schaper Gordon
Business Psychologist
Gail Schaper-Gordon is a Vistage Chair, an organizational consultant, renowned business psychologist and entrepreneur. Over several decades, she has used her wide range of experiences to build successful executive teams and enhance performance for a wide range of organizations.
Having the benefits of an entrepreneurial family background as well as a doctorate in clinical psychology, Gail's unique skill set delivers a mix of hands-on management and executive level guidance. As an entrepreneur with a keen eye for emerging markets, Gail founded and ran four companies, two of which were cornerstones of a pioneering behavioral health care delivery system of more than 500 mental health care providers and 250,000 individuals. While these companies grew to deliver superior services in the midst of significant 1990s-era health care change, Gail evolved from a private practice psychologist to a management executive with the capacity to lead hundreds of professionals.
After she sold her companies to a large Los Angeles-based hospital group, Gail focused on her ability to effect organizational change and began her consulting career. Since 1999, she has worked with numerous small to mid-market companies, non-profit organizations, and government agencies. Throughout all of her roles, she has helped business owners and C-level officers to achieve both operational and strategic goals. As a result of her business acumen and psychological insights, Gail not only opens the door to innovative solutions, she helps organizations and their leaders simply achieve more.
Throughout her career, Gail also has served on and chaired a wide variety of non-profit and professional boards and committees. During her health care entrepreneurial endeavors, she was the recipient of the VICA Achievement Award for Small Business and chair of the statewide California Psychological Association Governmental Affairs Committee. In 2013, she was named a Woman of the Year, by her local Congressman Adam Schiff.
Gail received her Ph.D. from the California School of Professional Psychology and B.S. degree from the University of California, Irvine. She and her husband, Barry, who is an actor and former Screen Actors Guild President, live in Pasadena. They are avid movie fans, gardeners and hikers.
Brandon Park
Senior Vice President – Wealth Management The Business Succession Group
UBS Financial Services, Inc.
Brandon and the Succession Group at UBS, deliver holistic perspective and broad financial experience to help business owner clients exit their businesses and transfer wealth to the next generation.
He specializes in post-liquidity income replacement, maximizing the after-tax business sale value, and family legacy planning.
His education and training include:
CERTIFIED FINANCIAL PLANNER™ practitioner, The American College

Certified Exit Planning Advisor™, Exit Planning Institute
Certified Investment Management Analyst®, The Wharton School, University of Pennsylvania

Certified Private Wealth Advisor®, University of Chicago Booth School of Business

B.S with honors from the University of Maryland.
Laurie Foster
Succession and Strategy Expert
Business Consulting Resources
Laurie brings a strong background of academics, consulting and entrepreneurship to BCR. After earning a BA in Economics and an MBA from Stanford University, Laurie launched a 15-year consulting career on the East Coast with Bain & Company and Mercer Management Consulting. She managed $1 to 5 million client engagements focused on strategic planning, organization development and infrastructure alignment in a variety of industries including energy, hotel and leisure, financial services, and transportation worldwide.
Laurie returned to her home on Oahu in the mid-90s to pursue an entrepreneurial focus with smaller companies and start-up ventures. Her entrepreneurial ventures include Founder and President of Brewmoon Hawaii, CEO of hotU, Inc., an internet services start-up, Vice President of National University and COO of It's All About Kids. In these positions she has raised private equity capital, negotiated leases and built out properties, formulated and implemented market positioning strategies, developed new product lines, re-engineered service delivery processes, formed and managed employee teams of 100+, downsized employee teams in difficult times, and acquired and merged companies.
At BCR, Laurie works with Hawaii CEOs and senior management teams in leadership and governance, strategic planning, and organizational effectiveness all with an emphasis on implementation and change management. She leads BCR's Family Business Consulting practice and has had extensive experience consulting and working with family businesses in all stages of their business cycles. This includes working on the Family business strategy and operations as well as addressing the unique challenges of Family dynamics in family owned enterprises. Laurie has extensive experience in Succession Planning, Family Board Governance, Family Business Constitution development, Family member coaching and working with Estate Planners and Financial Advisors on developing strategies for the family and business goals.
Laurie's strong corporate experience coupled with her entrepreneurial experience provides valuable perspectives for companies and institutions at all phases of growth.
Laurie has also been actively engaged in local boards including Hawaii Pacific Health, American Red Cross Hawaii, the Hogan's Entrepreneur Advisory Board at Chaminade College, the Hawaii Theatre Centre, the Waikiki Swim Club, and was the YWCA Oahu Board Chair for eight years. She is currently serving on the Board of the Outrigger Canoe Club as Treasurer.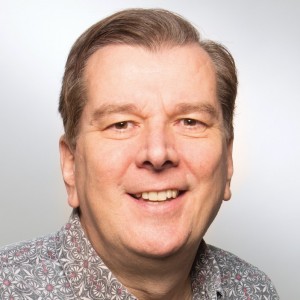 Moderator: Steve Petranik
Editor, Hawaii Business Magazine