A Clown's Life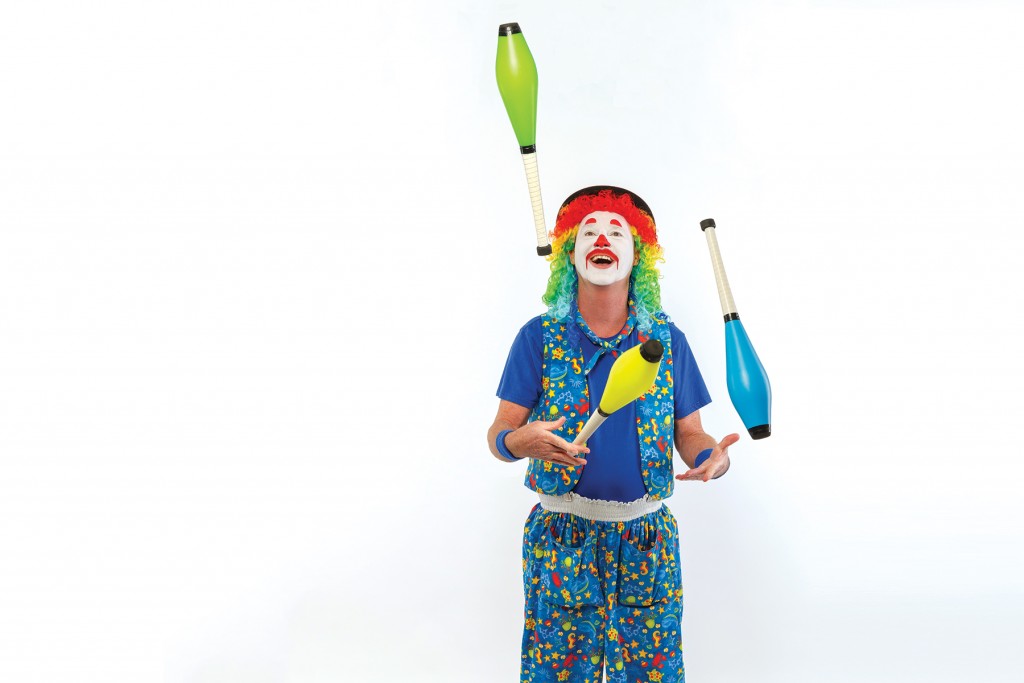 NAME: Steve Hawkes
JOB: Performer and owner, Stevo the Clown
START: "When I was 8, I got this pogo stick and a unicycle under the Christmas tree, so I mastered both of them early on," Hawkes recalls. "I was in school talent shows."
The Seattle native moved to Hawaii in 1982 after working as a telephone marketer for the Royal Hawaiian Vacation Club in Portland, Oregon.
"When I first came here, I was living in Waikiki and I would hang around with some guys at Kapiolani Park who taught me how to juggle. They had this 6-foot-tall unicycle that no one could ride. I just climbed up a palm tree and jumped on it and I rode it around.
"I rode that unicycle in the Waikiki Hoolaulea the following year with my juggling/clown friends. Then I learned how to make balloons, and I started working for Ballooney Tunes. They told me I should learn how to clown. I started to do street shows with my friends in front of the King's Village Shopping Center in Waikiki, then in 1984 I opened my own company."
WHAT IT TAKES: "If people stopped having babies and having first birthday parties for them, I'd have to go out and get a real job. I like working and having a full weekend of five shows – Friday through Sunday.
"I allow about three hours to prepare: an hour to shave, shower and check my props; about an hour to get into my full clown outfit and do makeup; then an hour to get anywhere on Oahu." Hawkes has also performed on the Neighbor Islands.
"I have a solid show of 30 minutes of juggling, unicycling and jokes, then the audience gets to participate when I shoot balloons out to them. I also make balloon toys for each child."
MISCONCEPTIONS: "A tough crowd is when one side of the family doesn't like the other side, but they were both invited to the party and they don't want to act like they're having fun. But I'm known for loosening those types up. I also had to perform before a crowd of 300 on the day of the false missile alert.
"Some people think clowns want to wave at them while we're trying to drive – not on the freeway. Someone actually did get into an accident while trying to get my attention for their kids in the back seat."
BAD ACCIDENT: "I broke my ankle while walking the dog. It was raining, my slippers were wet, and I slipped when coming down a grass hill and snapped my ankle. It's funny, because I've never fallen off my unicycle, but I'll make it look like I will.
"The rule is: The show must go on. That kid is only going to have one first birthday, and if you don't show up, you're ruining it."