A Cool Idea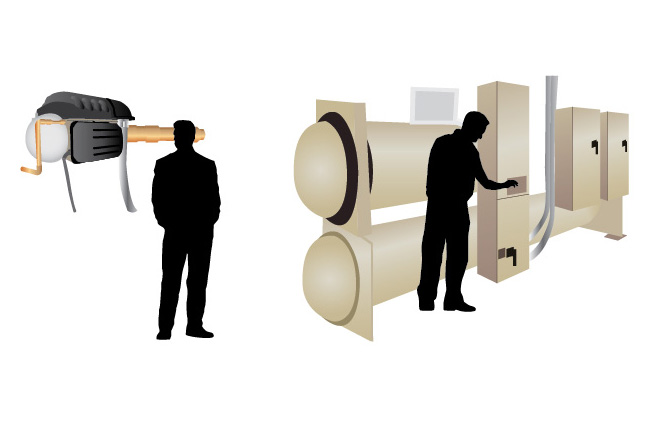 Presented with uncommon design constraints, Critchfield Pacific Inc. came up with a unique air-conditioning system for the new Hale Pawaa Professional Services Building. Critchfield says the system could be used on other high rises.
The Problem
Hale Pawaa's developer didn't like the idea of unsightly air-conditioning equipment atop the new medical office building on Beretania Street. So Critchfield, a mechanical contractor, created a system that eliminates water chillers, which typically have large footprints.
What's Different
The system employs new technologies in design, construction and products. R134a refrigerant is compressed and sent through coils to cool air. In a typical system, refrigerant would chill water, which in turn would cool the air.
Lower Costs
Critchfield vice president of engineering Jim Grimm says there are construction savings – rooftops don't require heavy-duty reinforcement, nor do workers wait for chiller delivery or hoist them onto roofs. There are also lower shipping costs and less energy use, he says. 
Second Opinion
Time will tell if others adopt it, since traditional systems require less design and engineering and have a long history. "I've never seen anything like this before," says R.J. Ritter, Trane Pacific contracting solutions manager, noting it requires fewer pumps and less pipe. Temperature controls – something Trane helped with – are more complex and there are special pipe sizes and fan layout. "To us it was an interesting challenge," says Ritter.
Know about a great innovation?
Send your idea to feedback@hawaiibusiness.com and type "Innovation" in the subject line.