A Guardian During Your Darkest Times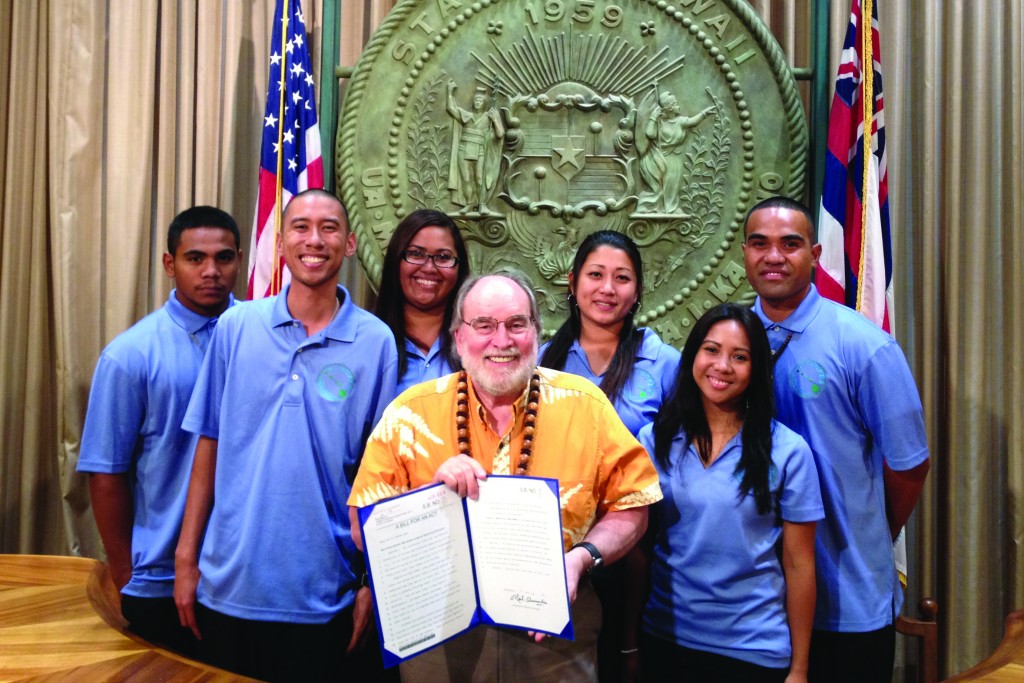 Noy Worachit moved more during her adolescence – over 15 times – than most people do in their entire lives. As a teenager, she also spent time in corrections facilities and gave birth to her daughter.
Worachit's youth, like that of many foster children, was full of challenges and problems. But one woman who volunteered to be her advocate made all the difference in the world. Today, the 21-year-old mother of two attends Honolulu Community College and works for a nonprofit that helps youth transitioning out of foster care into the community.
The woman who helped Worachit, Frances Ogata, was a volunteer with the Court Appointed Special Advocate program, otherwise known as CASA. Such volunteers represent the best interests of children whose cases are being investigated and reviewed by the state.
"When we think of our CASAs, we think of them in our corner. I was fortunate to have her in my life," says Worachit.
She and her older brother and sister entered the foster-care system when she was 12. She underwent the obligatory conversations that children in her situation often do: talking to the Family Court judge, attorneys and the state social worker assigned to her case. That's when Ogata entered the picture and helped her through difficult days.
A Seattle juvenile court judge started CASA in 1976 and, today, there are more than 950 programs across the nation. In Hawaii, it's a public-private partnership funded and administered by the state judiciary, with offices on each major island. Community members, most of whom have jobs and most of whom are women, undergo training to become certified as volunteer court-appointed guardians of children or teenagers until they are reunited with their families, are adopted or reach the age when they leave the foster-care system. CASA Hawaii has helped more than 3,500 children in its 30-year history – more than 200 last year alone.
On Oahu there are about 100 certified CASAs. They begin working with a child or, sometimes, siblings when state social workers deem their home environment is unsafe, often due to abuse or neglect, and remove them. They are placed with resource caregivers (that is, foster-care guardians), while the state reviews their cases. According to the state Department of Human Services, 2,180 children in Hawaii lived in foster care in 2013.
CASA volunteers first must pass an extensive background check and undergo five weeks of training. Previously, Kathy Esposito-Mason had volunteered in her children's schools, but she escalated her community service when she retired as a publishing industry saleswoman nearly 20 years ago. She has been a CASA for four years and says it involves a deep level of commitment.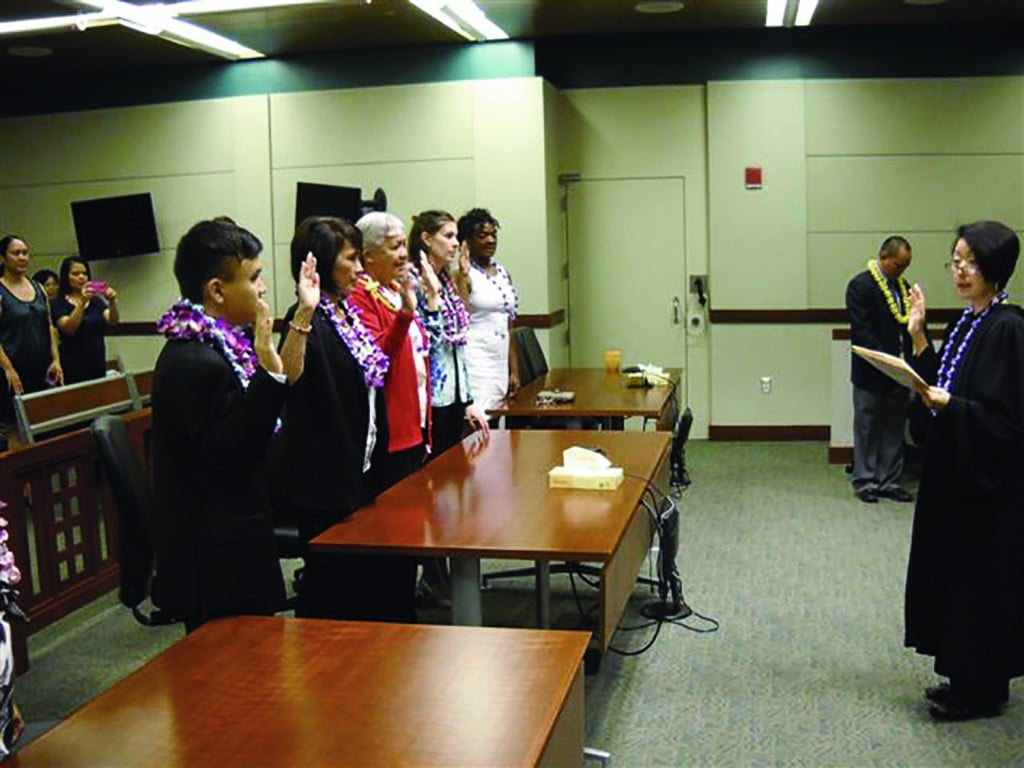 "This is something where you make more of a difference. You're a lot more involved with the families," she says.
Trainees learn about the law, the court process, substance abuse, domestic abuse and mental illness. They're taught how to investigate cases, who to talk to and how to talk to children and gain their trust in order to help them. And foster children often need a lot of help, including for post-traumatic stress disorder, a condition usually associated with combat.
"Young people who have been in foster care experience PTSD … two times more than returning (Iraq) War veterans," says Worachit. She helps by sharing her own story with CASA volunteers, in courtrooms and at schools.
CASA Oahu program manager Amphay Champathong works to match the right volunteer with the right child. Individual CASAs spend 10 hours a month with their cases, which often take about two years to work through Family Court. "One of the things we pride ourselves in is consistency in the life of the child," he says.
Court-guardian programs like CASA focus exclusively on the voice and the needs of the child, explains Champathong, whereas the court and child-welfare services focus on the parents or the whole family. CASAs conduct independent investigations and meet with the child's social worker, foster family, teachers, therapists and physicians.
Often, they end up becoming children's mentors and confidants. "I felt more comfortable talking to her," explains Worachit of her CASA, compared with the other adults in her life at the time. Worachit's CASA even got her therapy extended after she turned 18. Today, Worachit's own experiences in foster care are invaluable to her work with the nonprofit Epic Ohana, which helps young adults transition from foster care into the community.
Esposito-Mason says she frequently arranges weekend case visits and spends free time applying for grants for activities such as school sports or hula lessons for the children. She is currently the CASA guardian for three children, ranging in age from 18 months old to 17 years.
The national CASA association says its beneficiaries spend less time in court and are either reunited with their families or adopted faster than those who do not have CASA advocates. "I do believe when a family works with CASA, it can get things done more rapidly," says Esposito-Mason of her experiences.
With the support of her CASA and foster family, Worachit got her high school G.E.D. at 16, has held down a job, provided for her children and been inspired to study for a career in human rights.
"The CASAs do an amazing job," she says.