A Love for Fine Shoes Pays Off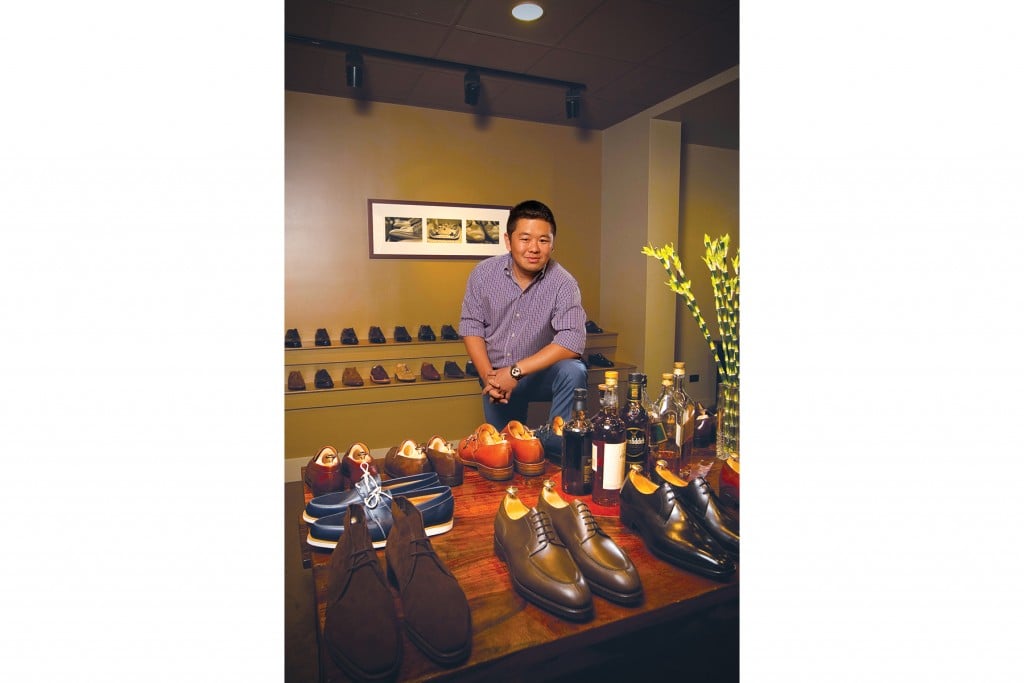 Tom Park, founder and owner of Leather Soul, which carries exclusive men's shoes, can't believe his success in following a dream.
"I've always loved shoes, from when I was in kindergarten," he says. In March, his flagship Waikiki store moved into a larger, 1,300-square-foot location on the Royal Hawaiian Center's third floor, and, in July, he opened a second store, at the corner of Rodeo Drive and Santa Monica Boulevard in Beverly Hills, Calif.
When Park worked in a men's shoe store while attending the University of Hawaii, he knew he wanted a store of his own. In 2004, he opened Leather Soul downtown and a year later moved to Waikiki. Gross sales have increased each year and, in 2009, totaled a little more than $2 million. As of July, this year's sales are up 29 percent.
Park says currency exchange rates have helped: Japanese visitors make up a large part of Park's clientele and the weak dollar amounts to a discount on American goods. But he has a more basic explanation for the increased sales: "We have the best selection of shoes in one single store in the United States."
Leather Soul carries five brands – Alden, John Lobb, George Cleverley, Edward Green and Tricker's – and shoes range in price from $400 to $1,600, including semi-custom and (in Beverly Hills only) custom-made shoes, also known as bespoke shoes. Park explains that his shoes, with re-soling, should last a lifetime.
In 2008, the U.S. Small Business Administration named Park Young Entrepreneur of the Year for Hawaii.
"The master plan is to have 10 to 15 stores across the country," Park says. "But opening the store in Beverly Hills was a really hard process, so I'm thinking of taking it slow. If I can get (the Beverly Hills store) to be half as good as Hawaii …" he thinks out loud.
"But if we take it step by step, my next step will be New York."
Leather Soul
leathersoulhawaii.com
808-922-0777