A Quiet Stroll Through History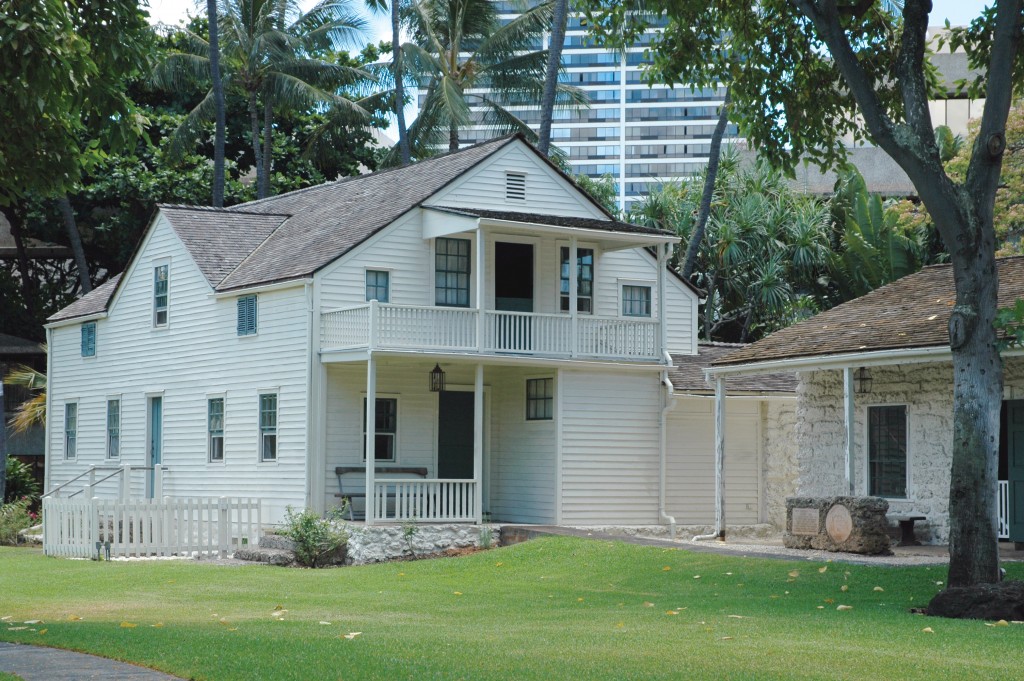 Want to escape from your downtown office into the fresh air? Consider a stroll to the Mission Houses Museum, across the street from City Hall and next to Kawaiahao Church.
One of the museum's three buildings, Ka Hale Laau, was built in 1821 and is the oldest wooden structure in the Islands. The coral block Hale Kamalani, family home of Levi Chamberlain, was built in 1831, and Ka Hale Pai, the printing office erected in 1841, is home to a fascinating collection of 19th century printing equipment.
Kamaaina can take a guided tour for $8 or visit the art gallery for just $6. For lunch-timers, tours are at 11 a.m. and 1 p.m.
It's free to wander the grounds or sit on the shady lawn with a home lunch.
The museum's cafe offers salads, sandwiches and lunch plates that are a bargain by downtown standards. You can eat in the courtyard or on the lawn. And if you wish to surf during lunch, the cafe is a free WiFi zone.
Cafe open Mon.-Fri., 7:30 a.m. to
3 p.m.; Saturdays for afternoon tea.
Museum open Tues.-Sat.,
10 a.m. to 4 p.m.
Call 447-3910 for tours;
447-3925 for cafe reservations.