A Tale of Two Sons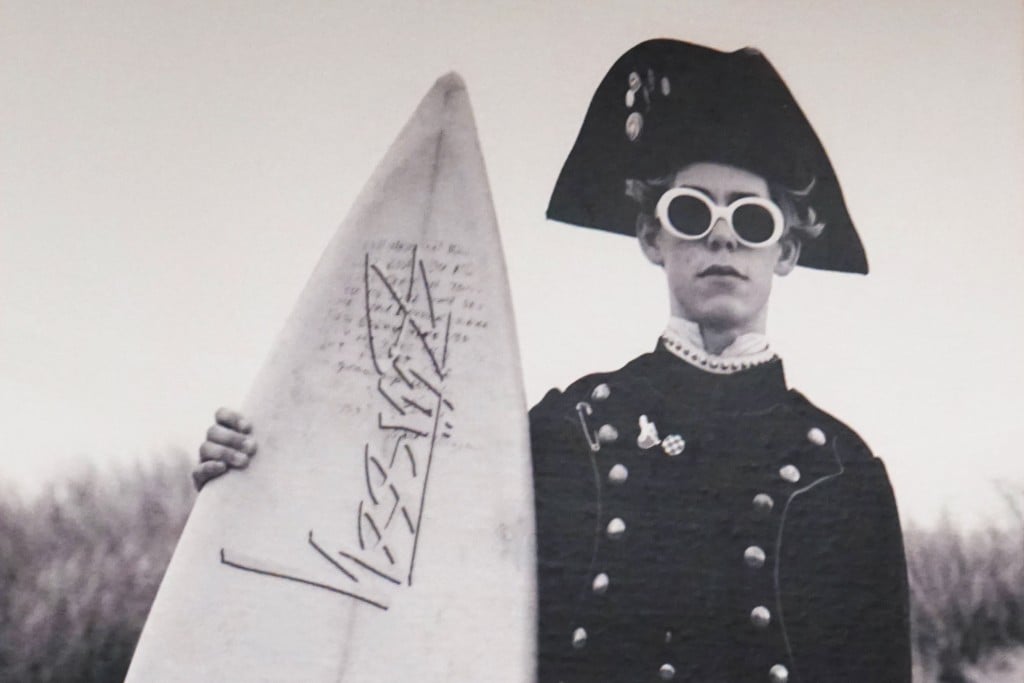 Stussy opens new chapter store in Waikiki
Avant-garde streetwear brand, Stussy, opened their fifth Chapter store in Waikiki this month, and the 900-square foot retail space is an opportunity for two sons to honor their father's legacies. The store is located on the first floor of the Royal Hawaiian Center and is run by Brockton Kodama, who is the son of Island Snow founder James Kodama.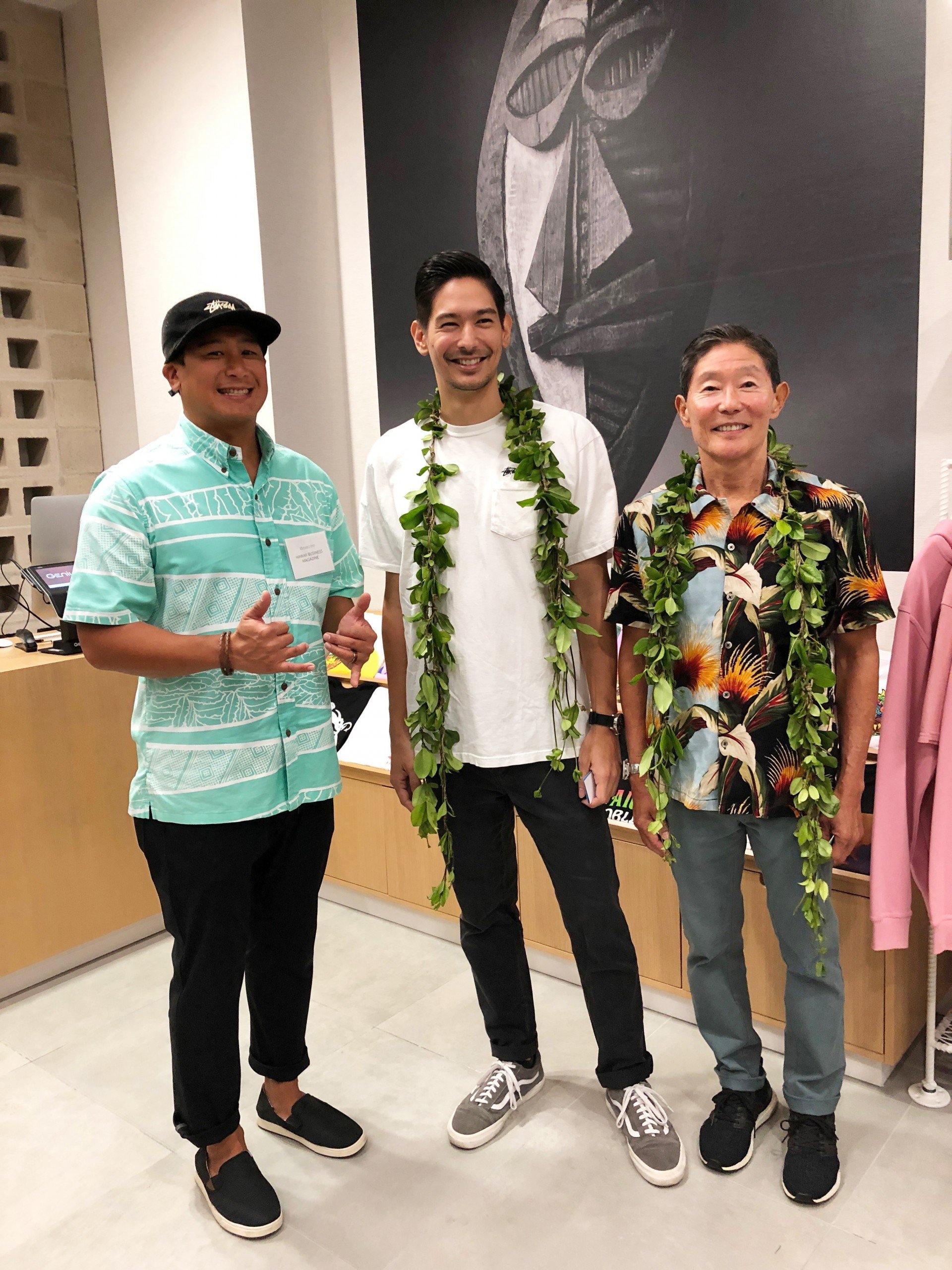 "I went to college for accounting and in my last year I decided I didn't like it anymore so I told my dad to hold on because he was shutting down all of his [Island Snow] stores," says Brockton. "Long story short, he had one store left, the Kailua one, and I started with that. Then we started growing, we expanded that one [in Kailua], built a new one, the Stussy pop-up in Kailua and now this one."
In 1979, James Kodama started Island Snow, combining a shave ice shop and retail location, manufacturing their own clothes as well as carrying brands like Stussy. The Kailua store received national attention during Barrack Obama's presidency as one of his family's favorite places to get shave ice when they were vacationing on Oahu.
Brockton's father, James, started Island Snow 40 years ago and is a longtime friend of Stussy founder, Frank Sinatra (no relation to the Rat Pack crooner.) In 1980, Frank and Shawn Stussy, a Laguna Beach surfboard shaper, founded the iconic streetwear brand, taking Shawn's signature on surfboards and printing them on tee shirts. Today, Stussy is an internationally recognized clothing company, leading trends in streetwear, fashion and youth culture.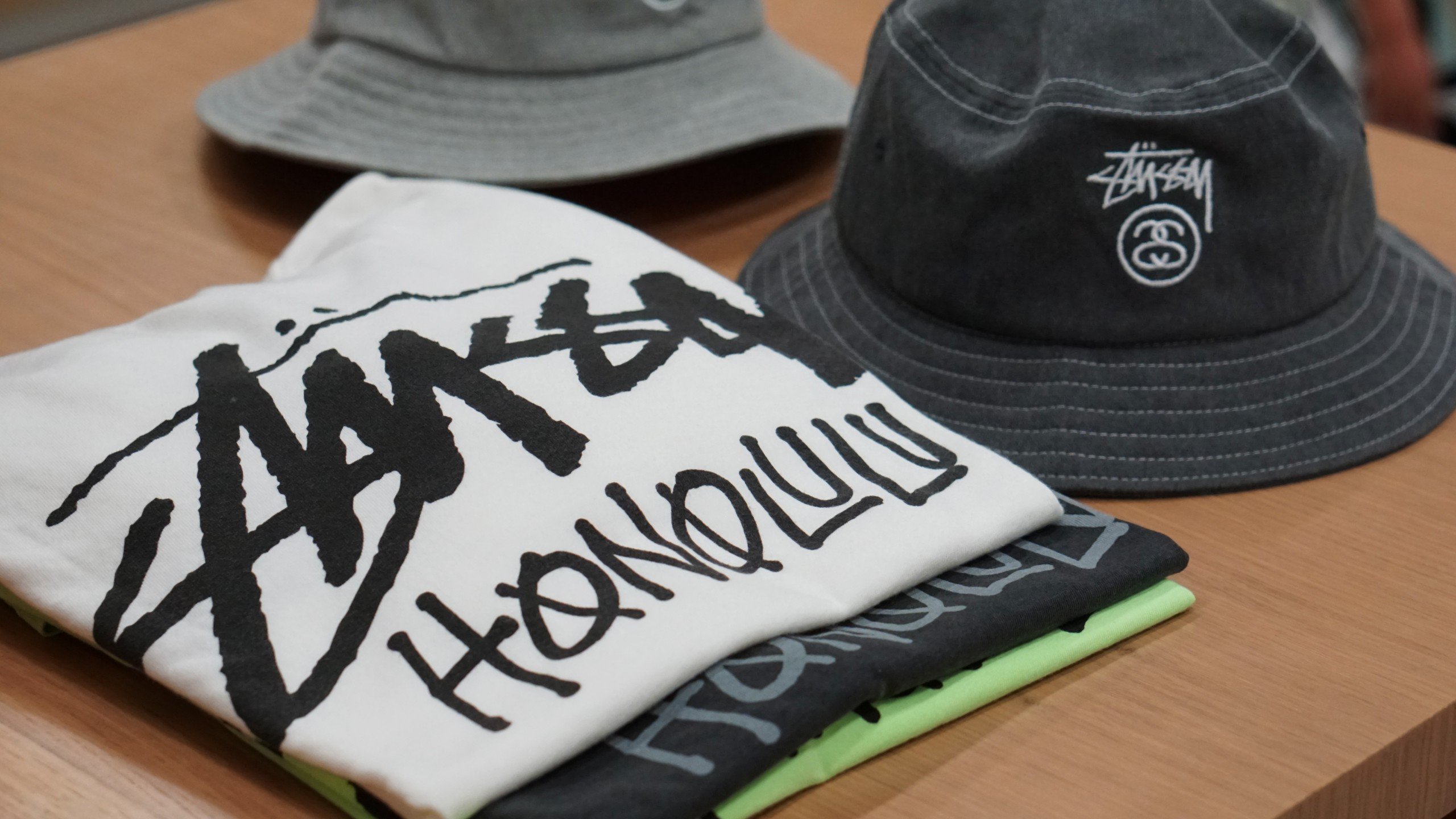 The latest Stussy Chapter store in Waikiki is a joint venture with Brockton and the Kodama family with Stussy President and CEO David Sinatra, who is Frank's son.
"This is our second store on the island and the Kodamas are really great partners for us, we've been friends for a long time and Brockton is the son, and we're both just a couple of sons trying to make good out here," explains David. "Hawaiian culture, especially surf culture, has informed what all of the California brands have been doing for the last 50 years. We [Stussy] was always inspired by surf and surf started here so it was natural [to open a Chapter store in Hawaii]."
According to Brockton, it's surreal for him to be opening the Stussy Chapter store with David after hearing all the stories about the brand from his father, James.
"I hear all the stories of Frank and everything, and come 20 years later David and I are working together to open a new store," says Brockton. "My dad officially retired almost 10 years ago and had his hands in here less and less and less so he's trying to pass it off. I'm really excited to be working with David and Stussy."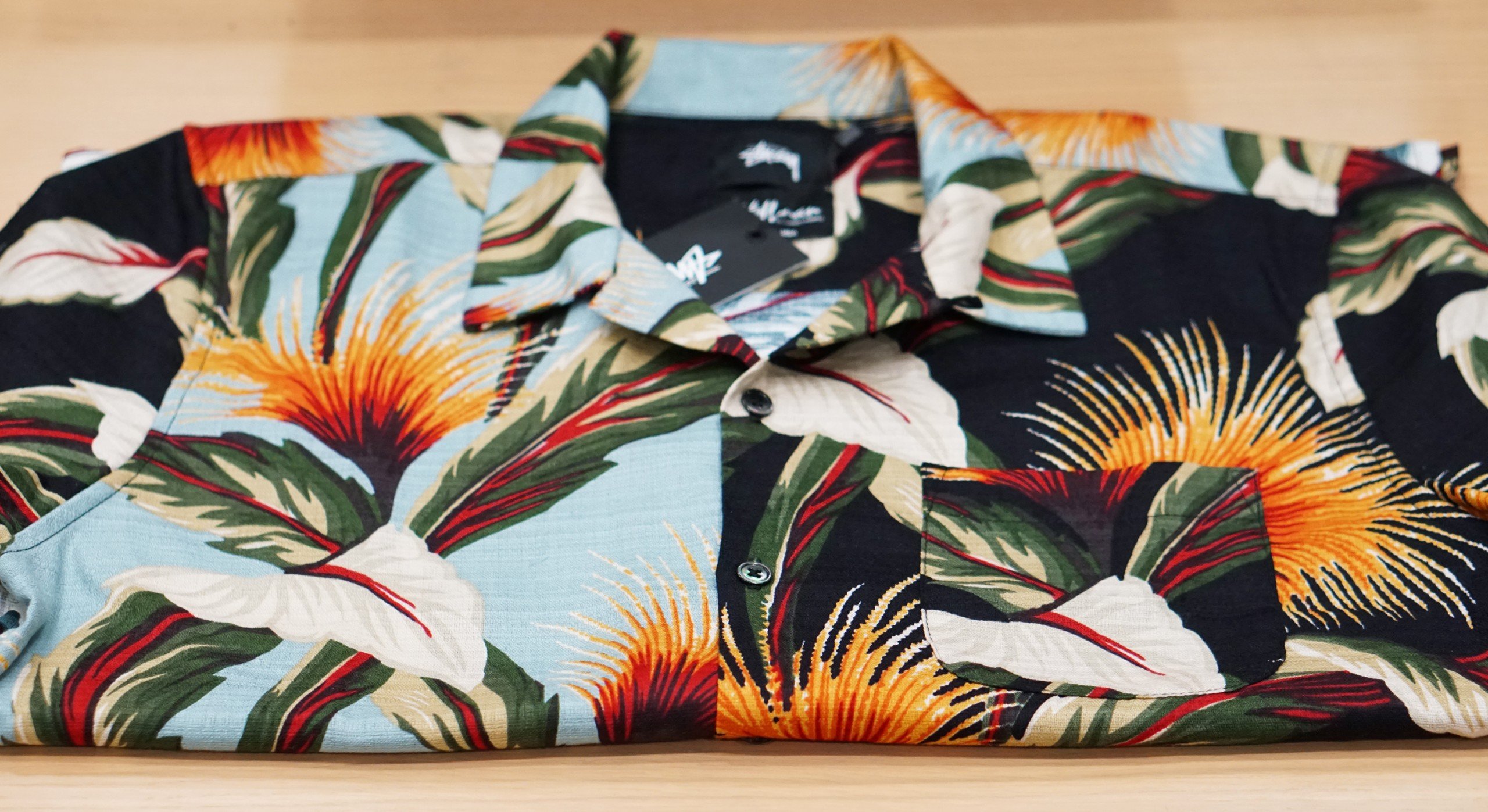 Like the four other Chapter stores across the country, Stussy Honolulu will feature exclusive products. To kick off the opening Stussy collaborated with legendary textile company, Hoffman Fabrics, on an aloha/cocktail shirt. This limited-edition piece is fitting given the stores location in the heart of Waikiki and near David's favorite hotel, The Royal Hawaiian Resort.
"[The Royal Hawaiian] is my favorite hotel on the island so we always stay out here and surf at Pop's and Three's so it was a selfish decision," says David. "I wanted to come here because it's my favorite spot."
For Brockton, the stores location comes from his father's longtime business relationship with the Royal Hawaiian Center and its management.
"We looked all around and we came back to the Royal Hawaiian Shopping Center because we've been here before and we know that it's the best center in Waikiki and we're very comfortable with the management, and that's probably the number one reason," says Brockton.
Whether it's the waves or the CAM, regardless of the reason Brockton and David decided to open Stussy Honolulu at the Royal Hawaiian Center, one thing is for sure: they're making their fathers proud.