AccesSurf Helps Everyone with Disabilities Enjoy the Ocean
The local nonprofit hosts world-class adaptive surfing events and free ocean programs for all ages and levels of experience.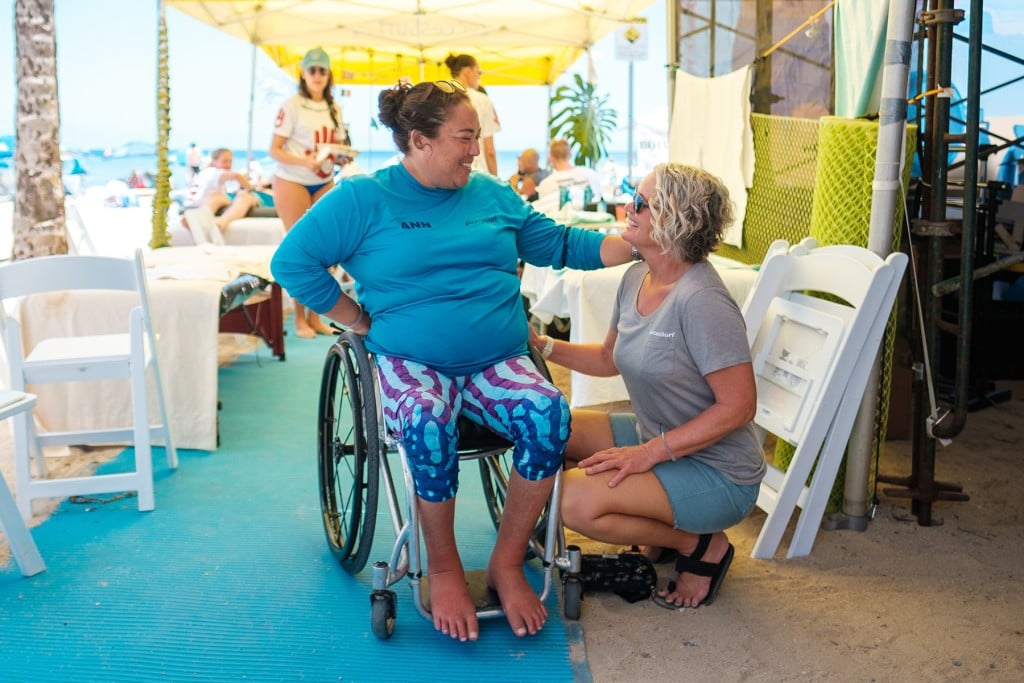 AccesSurf's Ann Yoshida, left, a training specialist and the only adaptive athlete inducted into the Hawaii Waterman Hall of Fame, and AccessSurf Executive Director Cara Short helped run the 2022 Hawai'i Adaptive Surfi ng Championships in June.
It was the largest field yet for the annual Waikīkī event, which hosted 100 athletes from 17 countries, including 22 from Hawai'i. The event was the initial stop of the first ever adaptive surfing world tour.
Founded in 2006, AccesSurf also hosts free ocean programs for anyone, of any age, with any kind of disability.
"The core of what we're doing is creating a truly inclusive community," says Short.
Its signature event is Day at the Beach, which draws 50-70 participants and 150 volunteers to White Plains Beach and other spots to enjoy swimming, floating and surfing.