Acts of Aloha: Healing Hawaii Through Opportunity [Sponsored]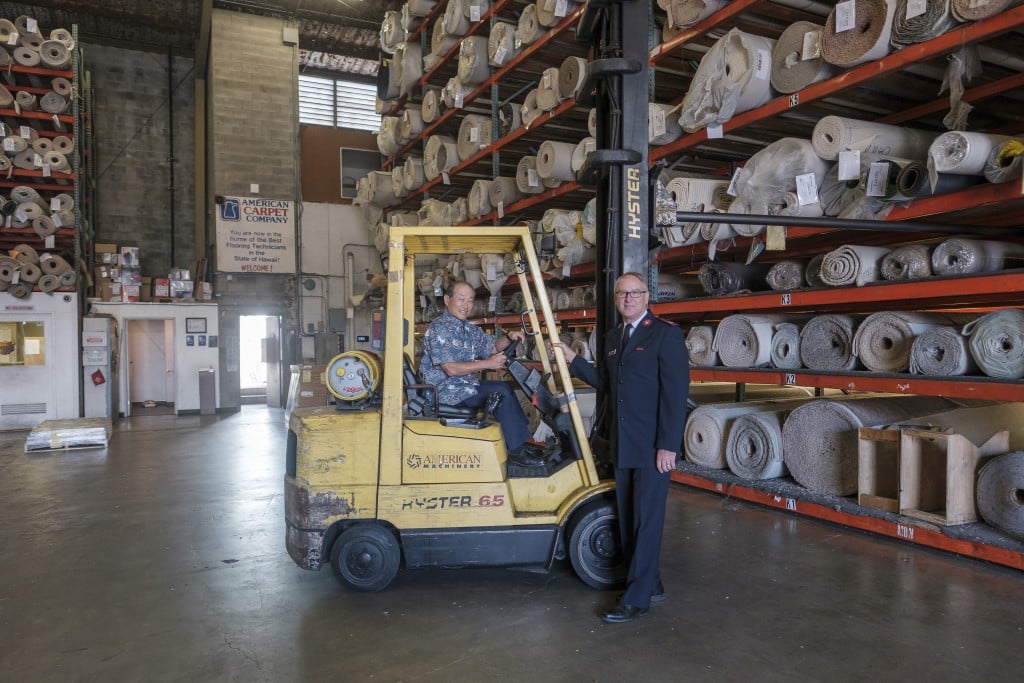 Bringing help and hope to those in need, The Salvation Army's Adult Rehabilitation Center (ARC) offers Hawaii's men with substance abuse problems another chance at a respectful and productive life. Participants engage in a six-month residential rehabilitation program, working towards mental, emotional, spiritual and physical recovery. A caring support network and partnership with local businesses assist ARC clients in acquiring the skills necessary for a healthy and effective new life.
"We come across people with various backgrounds that are simply in need of someone who cares and can help them get back on their feet," said Major John Chamness, Divisional Leader of The Salvation Army Hawaiian & Pacific Islands Division. "One of our goals is to ensure that every person that comes out of our programs is secure with a job and a safe home."
After earning their fresh start, David K. Arita, president of American Carpet One, believes it's the responsibility of the private sector to embrace ARC clients and welcome them back to society through resources and opportunities. A corporate partnership between The Salvation Army and American Carpet One supports ARC clients through various job opportunities where they are taught and able to practice a learned craft to work towards their better future.
"I came from Waialua—a small, country town—and I was able to go to school at the University of Hawaii and get into business," explained Arita, who has been a member of The Salvation Army's advisory board since 2000. "Growing my own experience over the years was all because someone gave me a chance. I want to give back to help provide those opportunities to others. Any way we can help, especially by providing jobs to these men, we're very happy to do so."
Fostering a community of care for both his customers and his employees has kept Arita's business a success and saved the lives of numerous ARC clients. Providing them with marketable skills and real work experience, these men are able to pursue careers and create safe, sustainable paths for themselves. Through partners like American Carpet One, The Salvation Army is able to achieve its mission and transform lives in local communities every day.
"The Salvation Army amazes me," said Arita. "Seeing the work that they do and hearing the success stories coming out of this program—people with self-confidence and a new dignity. I believe I've learned more from them and their clients than they've learned from me. They are loving and kind people who have been great mentors to me on how I should be and how I can direct my business to benefit everyone."