Adaptive Lessons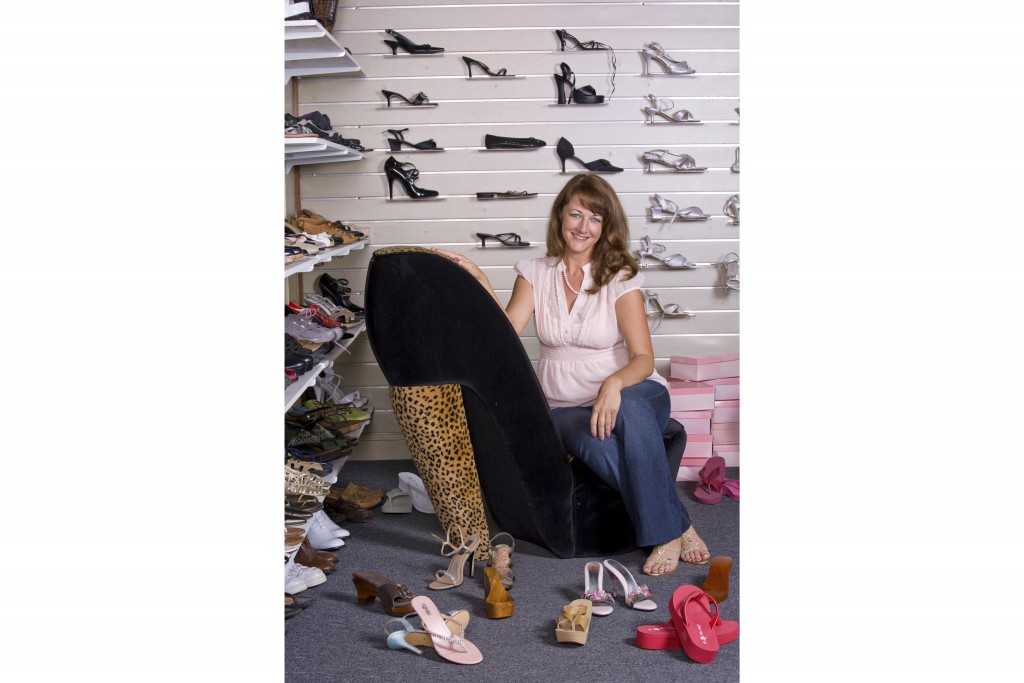 If the shoe fits, the saying goes, buy it in every color. And if the shoe-business model doesn't fit right away, Teri Edmonds will find a way to make it work. In 2001, Edmonds opened her shop, If The Shoe Fits, on Market Street in Wailuku, Maui. She has been adapting and changing ever since.
HB: You were in the accounting business. Why open a shoe store?
It was a classic "find a need and fill it" situation. I went to a fundraiser where there were about 200 drag queens and realized there was a market for big sizes. After I opened my store and the word got out, women with large feet started coming in.
HB: How has your business changed?


When my drag queen business dropped off, my customer base became the working woman who needed comfortable shoes. But I couldn't find cute shoes in larger sizes, so I decided to design them myself. I made my "Hot Biskit" shoes an inch wider than the industry standard to accommodate feet used to wearing slippers.
Then I learned that the Chinese manufacturer made the shoes with a highly toxic petroleum-based foam. I couldn't in good conscience continue to support that, so I stopped producing my Hot Biskit line. Now I'm looking for innovative ways to make shoes with recycled materials, because I have a wait list pages long of people wanting to bring those shoes back.
HB: How have you adapted to compete with bigger shoe outlets?


I provide specialty services – shoes for women with extra large or small feet, people who need their shoes customized. I'm also in the shoe-repair business. Because my customers often needed their shoes modified, I had worked a lot with the only shoe repairman on the island. When he decided to shut his doors in 2006, I "apprenticed" myself to learn repair skills, bought the business and combined my retail outlet and the repair shop.
I also sell gently used shoes on consignment and keep a small stock of jewelry and clothing – but I plan to keep my focus on new shoes. We're now actually making shoes on Maui, and I'm working on establishing a specialty-shoe industry here using nontoxic materials. And I'm falling in love with leather. It lasts forever, and it's better for your feet than petroleum-based materials.
808-242-5459
iftheshoefits1@hawaiiantel.net
www.hotbiskitshoes.com