Aloha, On Call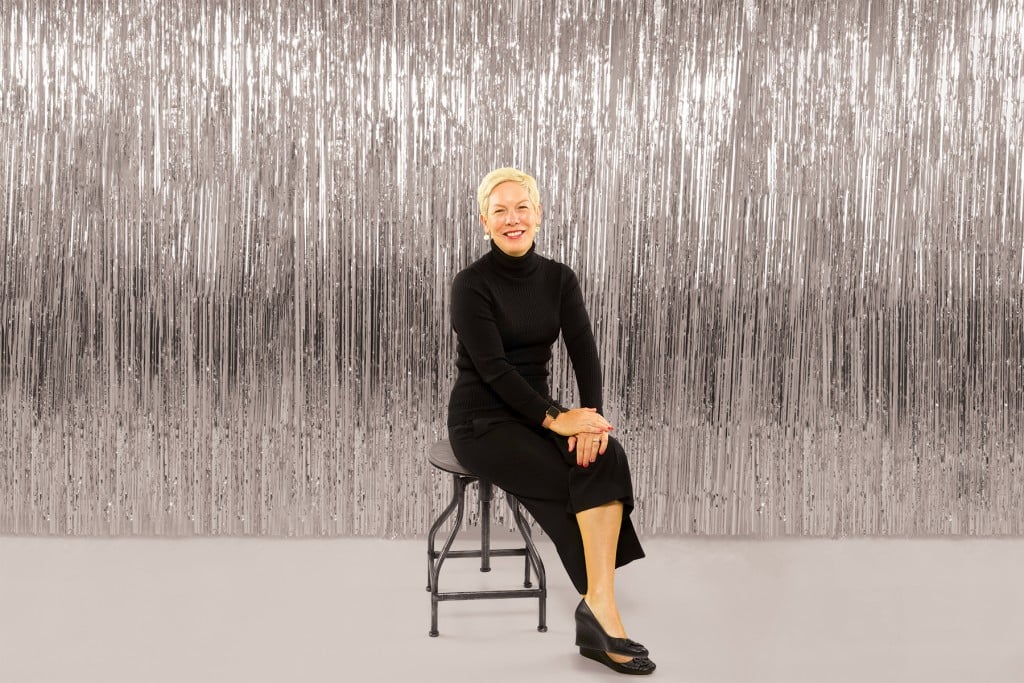 With her latest venture, Kathleen Lin-Hurtubise says she aims to combine technology and industry know-how to create a better hospitality staffing service 
If you've ever stressed out while planning that perfect baby lū'au or wedding, you know how challenging playing host can be. Imagine organizing up to 500 events a year (as many as four or five a day), and oh, whipping up these events on five Hawaiian Islands. Luckily for folks like Mark Ross – who deals with this volume as director of events at destination and event management company MC&A – Aloha Hospitality Professionals is there to help.
Honolulu-based Aloha Hospitality Professionals, or AHP, is the brainchild of Kathleen "Kat" Lin-Hurtubise, owner and founder of partner company Gourmet Events Hawaii. Gourmet Events, founded in 2003, is an event planning company that has worked with Saks Fifth Avenue, the Hawai'i Tourism Authority and many others over the past 16 years. AHP, meanwhile, is a tech-driven, on-demand hospitality staffing concept that Lin-Hurtubise just spent more than a year building, testing and standardizing.
"We're really talking about customer service," says Lin-Hurtubise of the AHP niche. "Hospitality at resorts, universities, destination management companies, catering companies, they all need on-demand staff and are struggling with having to do (it all) themselves. It's a headache for a company when they are not set up to be a staffing agency." However, many traditional staffing agencies are more focused on placing employees in long-term temp or temp-to-perm positions. AHP instead focuses on on-call, guest-facing support, relying on a fleet of people trained as brand ambassadors, waitstaff, bartenders and conference registration assistants, as well as behind-the-scenes muscle like setup and breakdown crews.
There are two challenges to providing such ready-made hospitality staffing, Lin-Hurtubise says. One is creating a workforce of reliable, polished employees who can be deployed with as little as 24-hour notice; the other is investing in training so there are enough gig workers to satiate Hawai'i's huge demand.
Leveraging Technology
Lin-Hurtubise honed her approach by attending Mainland restaurant and staffing conferences to investigate software products. AHP needs a huge funnel of applicants to ensure enough staff is on hand, she explains, so she upgraded to the same applicant tracking system, or ATS, used at Uber Eats and Grubhub. It was created by a Silicon Valley company and AHS is the only company in Hawai'i using the platform, Lin-Hurtubise says.
"With our previous ATS system, we found if we weren't discerning enough from the early stages if someone has the right mindset for hospitality, they would wind up not being a good fit during the interview process," she says. "We wanted to be more precise, so we can winnow down before that step. The skill set is important, and we can train to that. But it's really the mindset. Are they emotionally intelligent? Can they solve problems graciously?" About 20% of potential team members make it through the ATS to the interview stage, and nearly all of those are brought on board.
For recruiting, AHP has been reaching out to unique communities, such as active duty military looking to make extra money on weekends. "The military is wonderful because these team members understand things like punctuality and the importance of appearance," says Lin-Hurtubise. AHP is also recruiting military spouses, who have historically faced higher unemployment rates. 
For the next piece of the puzzle, Lin-Hurtubise invested in a scheduling software system. The mobile app pings team members whenever an event is put on the books and allows them to sign up to work when it dovetails with their schedule. AHP uses messaging systems to stay in constant contact with the team, both before and after the event. "We provide them with 'Here's your shift with a who, what, when, where,' so they are set up for success," she says. With 300 gig workers, she needed something that could both quickly communicate with staff and also help set a culture, tone and identity for the group.
Lastly, she focuses on training, where team members get support from more experienced leaders so they can quickly gain expertise.
Rapid Expansion
While still a young company, AHP's business has taken off, with staffing executives running teams at as many as 15 events simultaneously. Some are smaller soirees, such as when two or three team members head to a luxury boutique like Louis Vuitton, Prada or Neiman Marcus for a canapé pass. Other times, many more people are needed. Aloha Hospitality Professionals, which is the go-to for Gourmet Events Hawaii, might call upon 75 to 90 staff members for an event. The Ritz-Carlton Residences, Waikīkī Beach; Four Seasons Hawaii; and Chef Chai have also been clients.
Natasha Machado is the events and catering manager at Deck, the pool terrace restaurant at the Queen Kapi'olani Hotel, and has worked with AHP on baby showers, weddings, pool parties and golden wedding anniversary parties.
"Since our business does not have a set schedule, it's a great convenience to utilize their services for our on-call staffing needs," she says. "Sometimes we need 10 extra staff members to successfully execute an event and they have been a great asset to assist our full-time staff." She hails AHP's accountability, noting "We have had staffing issues with other companies that aren't open on the weekend, which is a very busy time for anyone in the hospitality industry, and quality also comes to mind. They have learned our requirements, standards and expectations and have done their best to accommodate our needs."
MC&A's Ross notes, "My on-site event managers have little time to manage these personnel," so he values that AHP staff "come prepared, not only dressed appropriately and ready to go, but with the correct attitude and understanding of what is expected from them."
Now that Lin-Hurtubise has successfully launched on O'ahu and the Neighbor Islands, she is eyeing select markets on the Mainland. Who knows what she'll serve up next?