Analysis Reveals How Much Covid Hurt Local Restaurants
Chart brings together the intertwined numbers on restaurant sales, new Covid cases and visitor arrivals.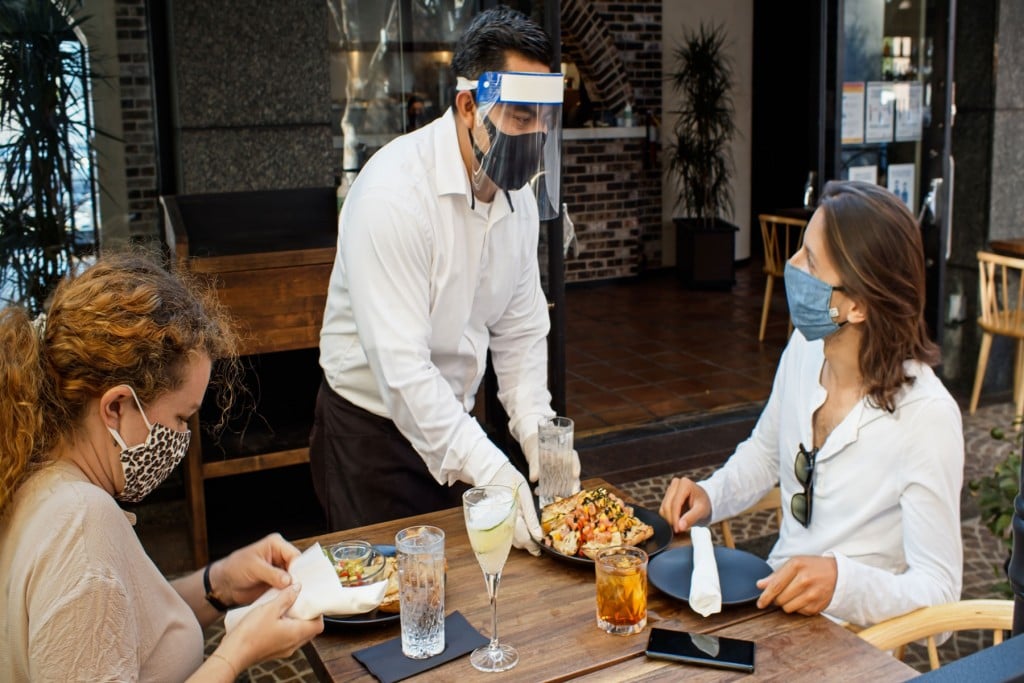 A new analysis shows how restaurant sales on O'ahu were tied to counts of new Covid cases and visitor arrivals. The numbers are not surprising, but they do reinforce the idea that both lower Covid counts and higher visitor numbers are essential to the success of the local restaurant industry.
O'ahu restaurant sales so far this year peaked in July, according to the Food Gurus Hawaii Restaurant Index, which tracks transactions at more than 130 restaurant locations statewide.
Not only is July traditionally a great month for restaurant sales, but this July was 2021's best month for visitor arrivals and June had the lowest number of new Covid cases this year – which spurred confidence among locals and tourists to dine out.
But the count of new Covid cases grew during July and peaked in August: 19 times as many cases were reported in August as in June, according to the state Department of Health. On Aug. 23, spurred by the alarming case counts, Gov. David Ige announced, "Now is not the time to visit the Islands."
"Restaurants rode the up and down wave of resident consumer sentiment driven by reported new Covid cases," says Doug Harris, founder of Food Gurus Hawaii. "Pent-up demand was unleashed this summer only to be shut down again with scary new case count spikes in August."
There was also pent-up demand this summer among Americans to visit Hawai'i and that was further fueled by low airfares, hotel deals and looser rules for vaccinated travelers, Harris says. May, June and July were all strong months for local restaurants and the visitor industry.
But the traditional post-summer slump in visitor arrivals and restaurant sales seems to have been further crimped by the spread of Covid's Delta variant and by Ige's plea for tourists not to come.
"Traditional seasonal dips in retail and visitor arrivals were exaggerated in August, September and October by high Covid new case counts," Harris says.
---
The Chart Shows:
The average of daily sales at each O'ahu restaurant location surveyed during the month.
The Retail Seasonal Adjusted lndex is based on Food Gurus Hawaii's past performance data.
Monthly counts of new Covid cases and monthly visitor arrival numbers.