April Was Great, May Even Better for Hawai'i Restaurants
The Food Gurus Hawaii Restaurant Index finds Waikīkī and Neighbor Island resort areas did especially well last month.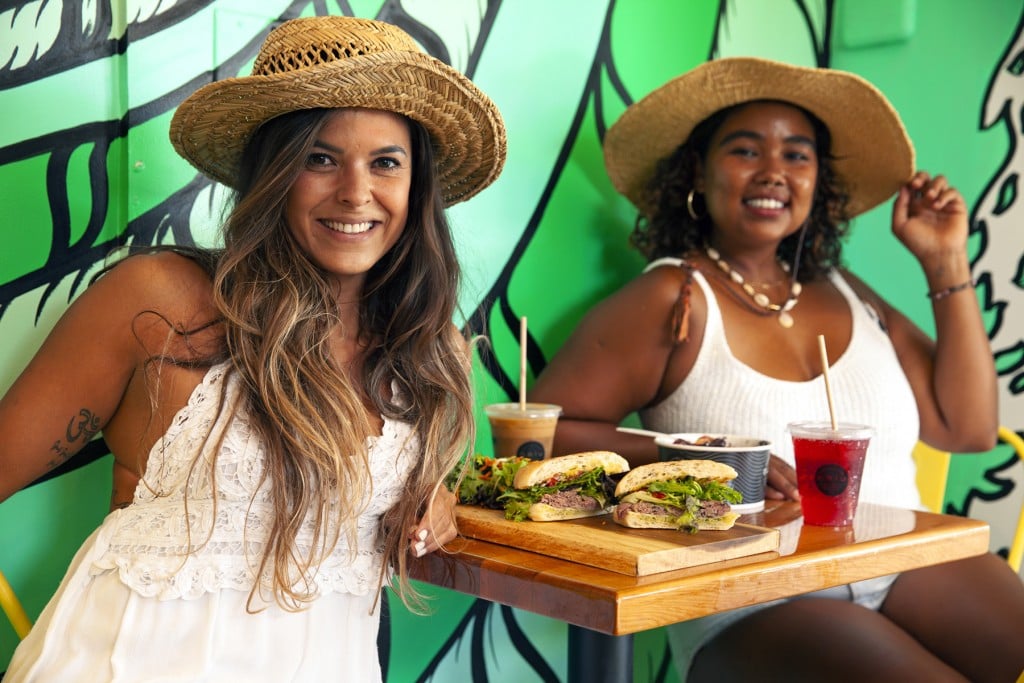 The rebound in sales by Hawai'i's restaurants continued in May, with some O'ahu casual and fine dining restaurants posting their best month in more than two and a half years, easily beating even pre-COVID sales from 2019.
That was one of the findings from the Food Gurus Hawaii Restaurant Index, which tracks over 125,000 daily transactions at more than 130 restaurants statewide.
Hundreds of thousands of Mainland visitors helped drive sales up at restaurants in Waikīkī and Neighbor Island resort areas – a 9% jump in May over an already strong April.
O'ahu's relaxed occupancy rules for restaurants increased capacity but demand still often outstrips supply with lines a common sight during peak periods statewide. Customers are making reservations earlier to ensure they get seating; the average lead time for reservations in May was the longest so far this year.
"Check averages across the state increased as consumers spent and tipped more, and the increased cost of food is slowly creeping onto menu prices," according to Doug Harris, founder of Food Gurus Hawaii, which supplies details of the index each month to Hawaii Business Magazine.
"More bar/late-night activity also helped push per day average sales higher."
Only one area of sales was down significantly: The delivery percentage for casual and fine dining restaurant sales fell 14% in May "as restaurant operators focused on serving dine-in and pickup customers," Harris says. "Many restaurants are turning off the delivery option on apps."
Open Table, the online reservation platform that serves more than 1,000 restaurants in Hawai'i, paints the same picture. It says most fine dining restaurants have halted delivery to serve dine-in first and can't seat walk-in customers without long waits. Some of those restaurants have gone to reservations only.
RESTAURANTS STATEWIDE

May vs. April

Change

Daily Sales

+5%

Daily Transactions

+3%

Ticket Average

+1%
OʻAHU RESTAURANTS

May vs. April

Change

Daily Sales

+10%

Daily Transactions

+8%

Ticket Average

+1%
MAUI RESTAURANTS

May vs. April

Change

Daily Sales

+6%

Daily Transactions

+3%

Ticket Average

+1%
HAWAIʻI ISLAND RESTAURANTS

May vs. April

Change

Daily Sales

-1%

Daily Transactions

+1%

Ticket Average

-3%
CAUSAL AND FINE DINING

May vs. April

Change

Daily Sales

+10%

Daily Transactions

+10%

Ticket Average

+1%
QUICK SERVICE RESTAURANTS

May vs. April

Change

Daily Sales

+2%

Daily Transactions

+2%

Ticket Average

-1%
RESORT/WAIKĪKĪ RESTAURANTS

May vs. April

Change

Daily Sales

+9%

Daily Transactions

+8%

Ticket Average

+2%
DELIVERY SERVICE CONTRIBUTION

May vs. April

Change

7% of total Sales

-14%

Delivery Daily Sales

-8%