Arborists to the Rescue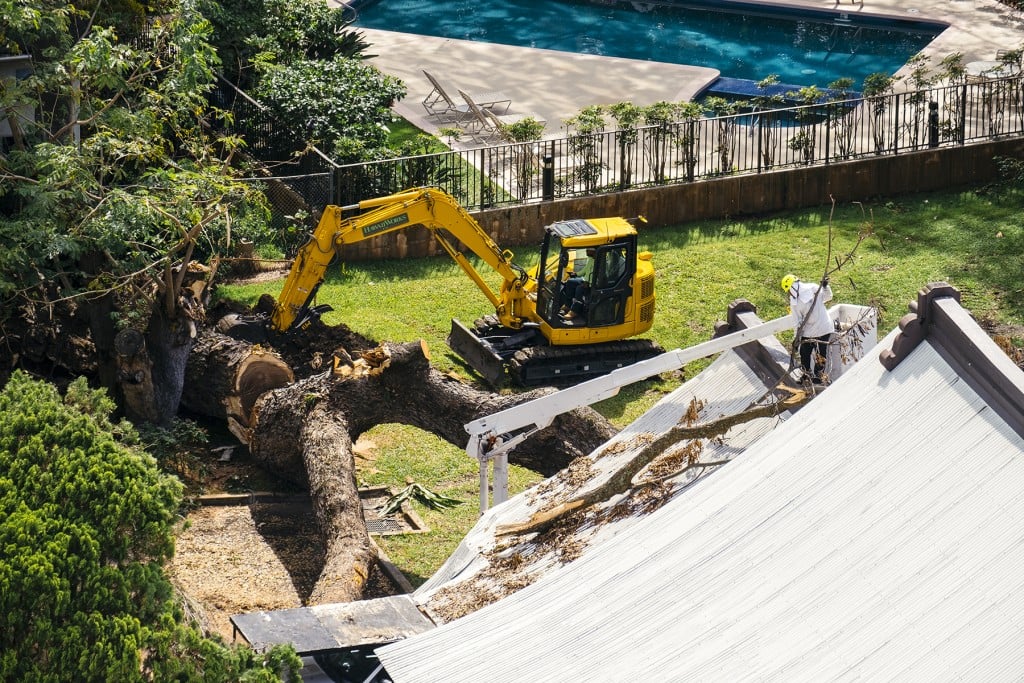 TIME: WEDNESDAY, 9:13 A.M.
LOCATION: NU'UANU, O'AHU
PHOTOGRAPHER: AARON K. YOSHINO
A crew from H.T.M. Contractors removes a huge monkeypod branch from the Honolulu Myohoji Mission in Nu'uanu. The branch fell on the roof in April and was an "emergency project," says Tevita Tongotea Jr., operations manager for H.T.M. Contractors.
"For monkeypod that was a fairly good size tree that failed," Tongotea says, noting that this is only the third time in 25 years that he has seen a tree that large fail.
Larger branches, especially monkeypod, are typically sold to local wood workers, and anything under an 8-inch diameter is chipped, he says. A job this size would typically take one day with a crane, but using this excavator took two days.
H.T.M. Contractors is a family owned business started in 1977 by Tevita Tongotea Sr. The company has a little over 100 employees and works statewide.