My Job Involves Analyzing Artifacts from an Ancient Hawaiian Fishing Village
Archaeologist Windy Keala McElroy works to preserve Hawai'i sites in "the most pono way possible."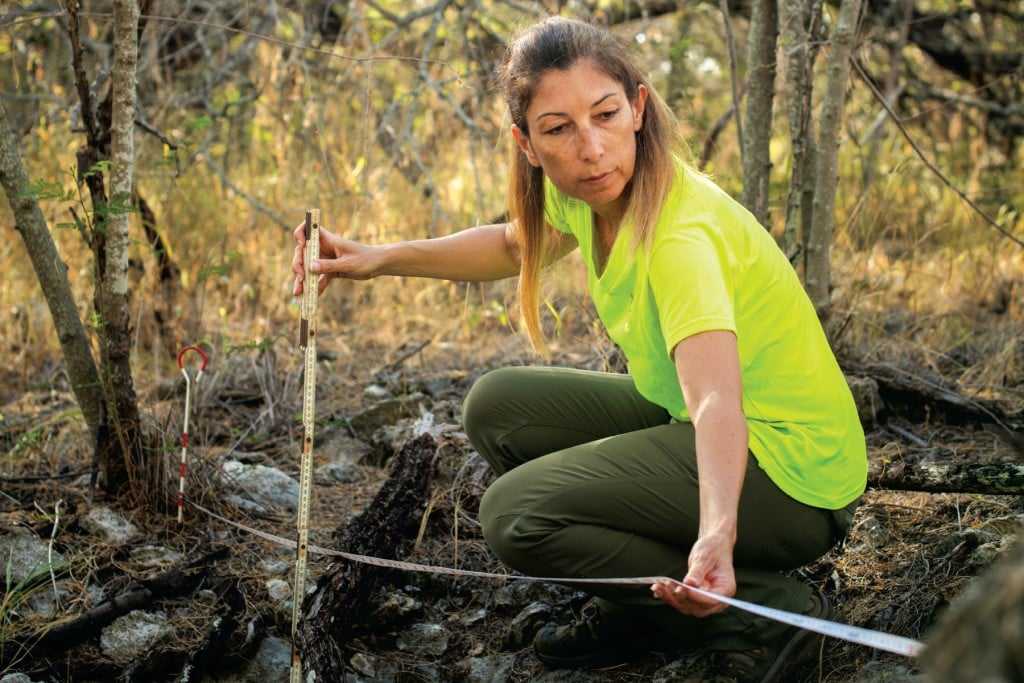 Name: Windy Keala McElroy
Age: 48
Job: Archaeologist
BEGINNINGS: McElroy was raised in Waimānalo and her first job was at Zippy's while she was in high school. But when she started college at UH Mānoa, she had not chosen a field.
"Archaeology was the only subject that interested me in school, but I did not realize that it was capable of building myself a career."
After years of study, she received her Ph.D. in anthropology from UH Mānoa in 2007, with a dissertation about the development of irrigated agriculture in Moloka'i's Wailau Valley.After graduation, she worked for a couple of archaeology consulting firms on O'ahu before launching her own business in 2009, called Keala Pono. Today, it operates on all Hawaiian Islands and on other Pacific islands such as Saipan and Guam.
METHODS AND APPROACHES: She describes Keala Pono as a cultural resource management firm with an ethically and culturally appropriate approach to archaeological research.
She and her team do archaeological inventories of sites for everyone from developers and construction companies to nonprofits and private landowners.
"I love going to work not knowing what I might find that day."
The range of discoveries has meant analyzing poi pounders found on Kaua'i and artifacts discovered in Nu'alolo Kai, an ancient Hawaiian fishing village along the Nā Pali Coast that is only accessible by boat. She and her team have also advanced the archaeological classification of fish hooks and dated wetland agricultural features.
MISCONCEPTIONS: "In the movies, you see Tomb Raider and Indiana Jones destroying and stealing things. That's not what we do at all."
She says valuable and irreplaceable archaeological sites around the world are destroyed each year through development, irresponsible tourism, looting and mismanagement. McElroy says her aim is to preserve and protect archaeological sites from further damage.
"Another misconception that many people have about archaeologists is that we always dig bones." Human burials are part of her company's work, but "it's a very small part of our job."
THE PONO WAY: The English translation of "ke ala pono" is "the path to righteousness." McElroy's aim is to conduct archaeology research with high standards and cultural sensitivity.
"We want to do archaeology the right way the first time. To preserve sites and take care of them the best way, the most pono way possible."
She says involving the local community in her work gives her more perspective about the land she is working on. "We have done many community-training programs to get the community involved in our work."
McElroy says she has led archaeological field training programs on O'ahu, Moloka'i and Hawai'i Island, and presented her work to the Bishop Museum, the Royal Order of Kamehameha and Kamehameha Schools.
CHALLENGES: She also prides herself on operating a minority-owned, woman-owned small business. But it was hard at the start "because I was never trained on the boring business things, like taxes."
So she hired specialists who could help her manage and understand those aspects and she learned a lot through the years.
"Now, I really enjoy every aspect of my job. It's my passion and I love it."